[Video] Jose Mourinho Has Yet Another Unnecessary Dig At Arsene Wenger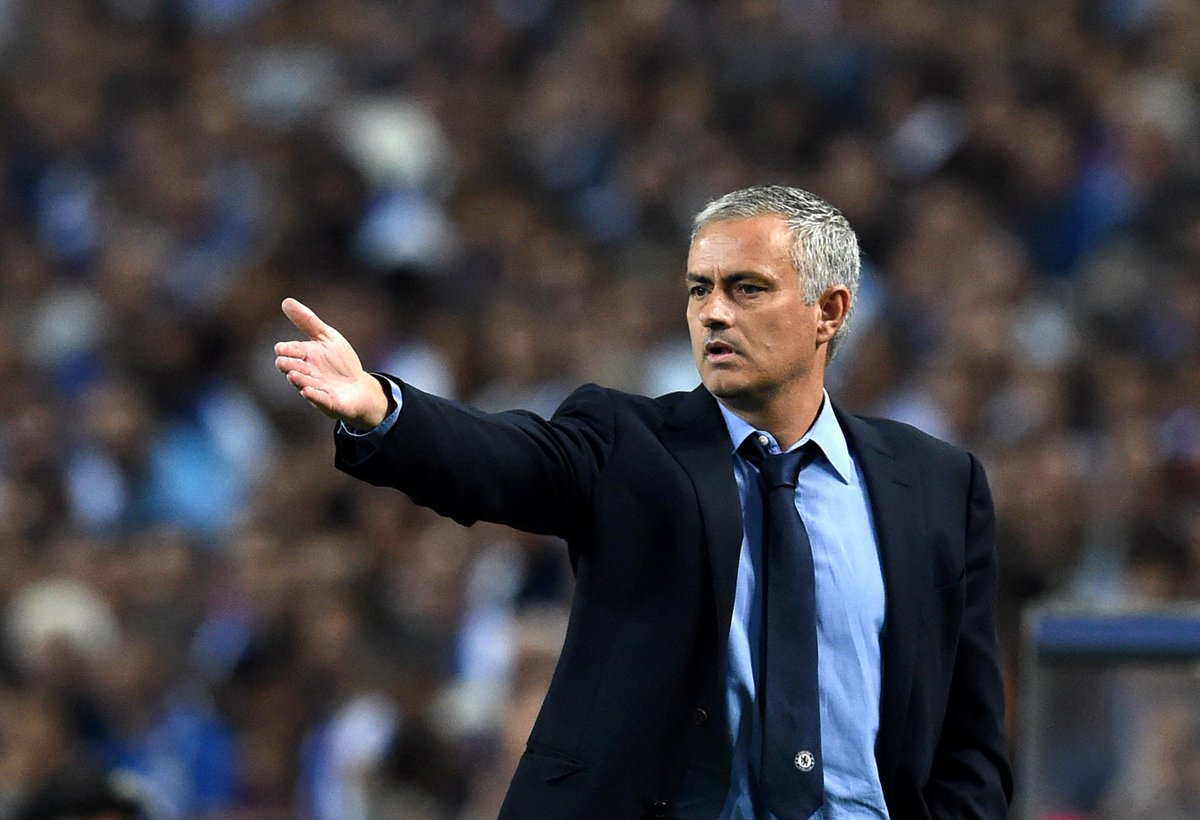 Jose Mourinho has taken another swipe at Arsenal boss Arsene Wenger after Chelsea were denied a penalty during their 0-0 draw at Dynamo Kiev last night.
The Blues could only manage a goalless draw in Ukraine but Mourinho felt his side should have gone home with all three points after being denied what he thought was a stone-wall penalty in the first half.
The moment of contention came in the 17th minute when Cesc Fabregas went down in the box but the referee waived away Chelsea's appeals for a spot kick despite replays showing there was certainly enough contact for a penalty to have been given.
Mourinho vented his frustration in his interview after the game, immediately branding the referee 'weak and naive' when asked for his assessment of the match. [You can see his reaction on the video below]
The Chelsea boss's comments clearly refer to Wenger's reaction following Arsenal's 2-0 defeat at Chelsea in September, when the Gunners boss described referee Mike Dean as 'weak and naive' after the game.
Mourinho has been fuming in recent weeks as he believes he's being treated differently to Wenger after he was slapped with a £50,000 fine and handed a suspended one-match ban by the FA for comments made about the referee following Chelsea's loss to Southampton last month.
The Blues boss is quoted as saying earlier this month by Sky Sports:
"£50,000 is a disgrace. The possibility of getting a stadium ban is astonishing,"

"The word 'afraid' is a punishment, and a hard punishment. But to say the referee was 'weak and naive', referring to one of the top referees, not just in this country, also in Europe, to call him 'weak and naive' we can do."
Mourinho appears to have an unhealthy obsession with Wenger and it's all becoming rather childish. I have a feeling this isn't the last time we're going to hear Jose use the words 'weak' and naive' this season and I'm sure the FA are watching on closely.
They can't take any action on this occasion as Mourinho said the comments after a Champions League game, but it will be interesting to see what the Football Association would do if he was to say something similar after a Premier League game over the coming weeks.
Check out Mourinho's reaction to the draw at Kiev last night:
Best of the web