[Photo] Szczesny Shares Back Of The Bus Selfie With New Team-Mate Calum Chambers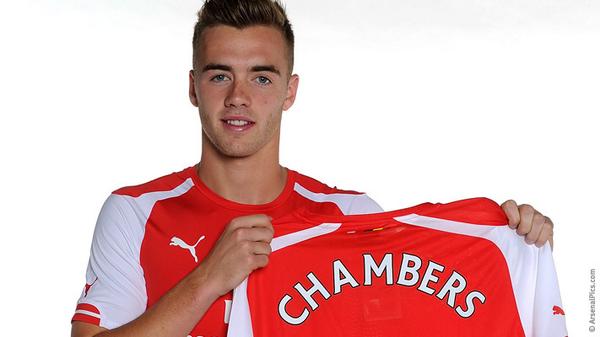 He's only just joined the club but it seems Calum Chambers is already settling himself in with the rest of the Arsenal first team squad.
The 19-year-old completed the formalities of his £12m move to Arsenal on Friday when he underwent a medical and agreed personal terms and we announced the signing earlier today on Arsenal.com.
It seems the defender has already linked-up with the squad and is travelling to Austria to take part in a four-day pre-season training camp as goalkeeper Wojciech Szczesny has posted a 'selfie' on his Facebook page with Chambers and Alex Oxlade-Chamberlain.
He certainly looks right at home in the AFC shirt and I think he's going to prove to be an excellent signing for the club both now and over the long-term.
The teenager is expected to make his debut against  Benfica in the Emirates Cup this weekend and will support Mathieu Debuchy for the right-back slot next season, but there are rumours he could eventually convert to a centre-back.
Either way, he's another great addition to the squad and hopefully he'll settle in quickly and play his part this coming season.
Best of the web