'Spoilt Child' Sanchez Demands To Leave Arsenal Following Wenger Bust-Ups
Alexis Sanchez has made it clear to Arsenal he wants to quit the club this summer following a series of bust-ups with manager Arsene Wenger and his team mates
Alexis Sanchez has made it clear to Arsenal he wants to quit the club this summer following a series of bust-ups with manager Arsene Wenger and his fellow team mates, according to the Mirror.
Sanchez is approaching the final year of his current contract at the Emirates and so far we've been unable to agree terms over an extension despite holding several rounds of talks with his representatives.
The Chilean superstar has cut a frustrated figure at times on the pitch in recent weeks with the attacker seen to be berating his team mates, sulking and storming off the pitch at full time.
The Mirror claim that Sanchez has also been involved in a number of run-ins with team mates in the changing room after games and on the training pitch, and the player has become increasingly difficult to manage.
A row was widely reported to have erupted in the changing room following our 5-1 defeat at Bayern Munich and the newspaper says that Wenger was left 'furious' with Sanchez's performance at the Allianz Arena, with the boss feeling his attitude was wrong and he was too selfish.
It appears relations between Wenger and Sanchez are at breaking point as the Mirror claim the pair have been involved in a number of bust-ups in training and the boss feels the 28-year-old's antics are affecting morale in the squad with Alexis acting like a 'spoilt child'.
Wenger's patience, according to the paper, finally snapped last week following another run-in on the training pitch where Sanchez made it clear he wont be signing a new deal and demanded to leave the club this summer.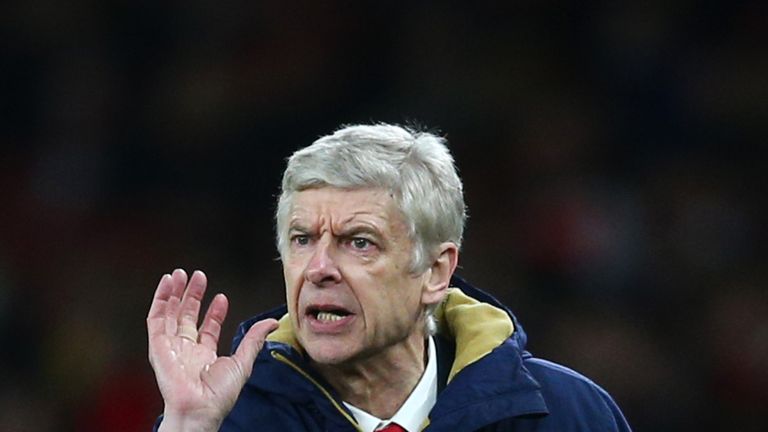 The boss decided enough was enough and felt it was best to leave his top scorer on the bench for Saturday's trip to Liverpool to protect the harmony within the team for such an important game.
Upon hearing he was dropped, Alexis was apparently furious and the Mirror say he was still fuming after the game at Anfield and was barely able to control his anger.
The situation is a total mess and it sums up where Arsenal are right now. Sanchez is clearly frustrated at how our season is going and being a born winner, he's letting his frustrations boil over.
However, no player is bigger than the club and if Alexis is being a disruptive influence on the rest of the squad then he's giving the manager little choice but to leave him out.
It's difficult to see how we can salvage the situation and Alexis is almost certainly leaving this summer, especially if Wenger stays and signs a new deal.
Unfortunately we have to play the second leg of our 'dead rubber' with Bayern Munich tomorrow night but it's going to be interesting to see if Wenger picks Sanchez of leaves him on the bench again.
Other News
Manchester United have agreed a deal with Feyenoord worth around £15m to sign highly-rated...

Gabriel Jesus is at Arsenal's London Colney training ground meeting his new team mates...