[Photo] Leaked Image Of Liverpool's Stunning New 2015/16 Home Kit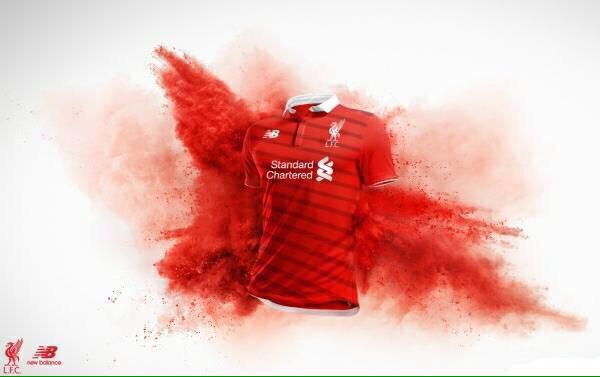 It's that time of year when we start to see so-called 'leaked' images of next seasons kits appearing online.
Today we've got a photo which has been doing the rounds on Twitter that claims to be of Liverpool's 2015/16 home kit, which will be the first offering from new manufacturer New Balance.
The Merseysiders will bring an end to their partnership with Warrior at the end of the season after announcing a big-money deal with New Balance back in October.
I'm sure Reds fans will be pleasantly surprised if this 'leaked' image turns out to be accurate as the kit above is pretty impressive.
With a traditional red body, the shirt is complimented with a white collar, white detailing around the arms and the logos and sponsors are also all white.
I'd say it's simple, yet stylish, but it seems to have gone down well among the Liverpool fans on Twitter so far.
It will be a few months yet until the official images are released but New Balance will have made a solid start as Liverpool's manufacturers if they end up bringing this kit out.