Arsenal Left To Sweat As Star Stalls On Signing New 5-Year Deal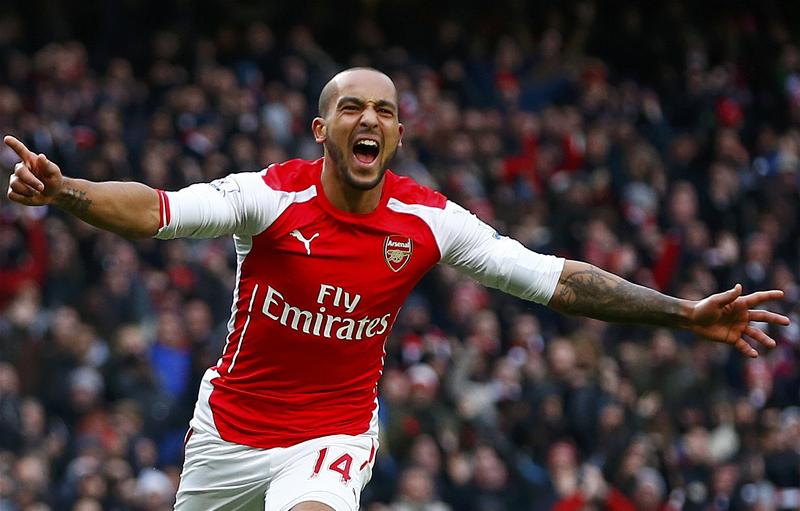 Arsenal are sweating on the future of Theo Walcott as the attacker is continuing to stall over signing a new five-year deal at the club, according to reports.
Walcott is now our longest serving senior player as he's currently enjoying his ninth season since joining the club from Southampton as a 16-year-old in January 2006.
However, his long-term future is now in doubt as he's approaching the final year of his contract and the Express claim he's in no hurry to sign an extension.
The newspaper suggests that Arsenal chiefs are desperate to tie him down to fresh terms and have offered Walcott a new five-year deal that would make him one of the clubs highest earners.
But the 25-year-old attacker is apparently refusing to make a decision until the summer at the very earliest which would leave us in a vulnerable situation that would mirror what happened back in the 2012/13 season.
Three years ago, we were unable to agree terms over a new deal and Theo went into that season with less than 12 months remaining on his contract. He was strongly tipped to leave the club before eventually signing a new deal worth £100,000-a-week in January 2013.
However, he only signed a three-and-a-half-year extension which runs until 2016, meaning he'll once again enter his final year in June, so it looks as though we could be set for another long, drawn-out contract saga.
Walcott has endured an injury-hit campaign that's restricted him to just 9 appearances in all competitions and he's struggled to regain his first team place since returning to full fitness at the turn of the year.
I seem to recall Arsene Wenger using a similar ploy of axing him from the first team during contract talks back in 2012/13, so it seems to me Walcott is having his playing time limited to force his hand in negotiations.
If he's not playing and therefore not scoring, he has less leverage in contract talks. It may sound ridiculous, but it happens. So for the good of the team, I hope we see Walcott agree terms over a new deal asap.
Best of the web