Arsenal Star Involved In Training Ground Bust-Up With Arsene Wenger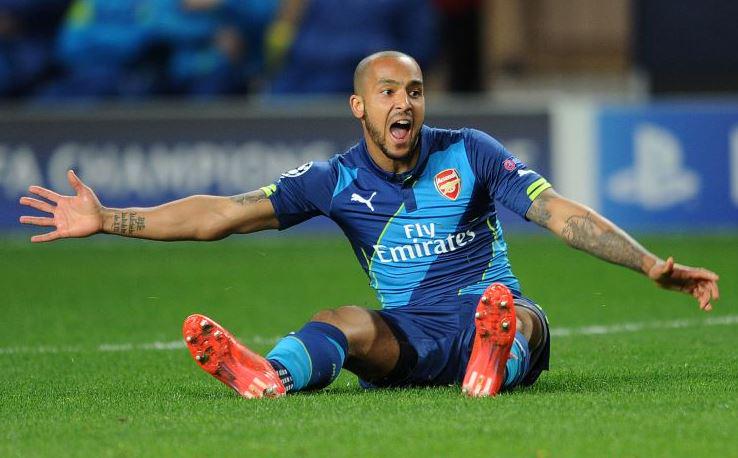 Arsenal attacker Theo Walcott was involved in a training ground bust-up with boss Arsene Wenger, according to Gunners legend Nigel Winterburn.
Walcott's future at the club is already in doubt as he's lost his place in the first team since returning from injury at the turn of the year.
The 26-year-old is also struggling to agree terms with the club over a contract extension and news coming from Winterburn suggests the negotiations are causing tension within the club.
It appears things boiled over as the former left-back also revealed that Walcott had a bust-up with boss Arsene Wenger on the training pitch last week.
The claims were made by BT Sports pundit Ian Stone, who was a guest on celebrity Arsenal fan Alan Davies' podcast 'The Tuesday Club' this week, where he let slip that Winterburn had told him about the Wenger-Walcott row.
"Theo and Arsene had a big row, Arsene told him off massively at the training ground last week," Stone said on the Tuesday Club.
I have a feeling that Walcott's axing from the first team in recent weeks is strongly linked with his contract stand-off and it appears the situation is starting to get messy.
I'd personally love to see Theo sign a new deal as I feel he's an important part of the squad who offers something completely different to what others bring.
However, with just over a year left on his deal and tensions running high with the manager, it looks increasingly unlikely that he'll sign a new contract.
Unless the situation changes over the coming weeks, I think we could see Walcott sold this summer as the club won't want to see him walk away on a free transfer in 2016, and I think it will be a real shame to see his Arsenal career end on a sour note.