Sterling 'Flattered' By Arsenal Links & Liverpool Ace Makes Surprise Contract Claim
Raheem Sterling has admitted he's flattered to be linked with Arsenal and claims he would have signed a contract if Liverpool had offered him one last summer
The January transfer window is now closed but that won't stop the newspapers from speculating ahead of the summer so we'll bring you all the news and gossip. Today, Raheem Sterling has spoken out about his future….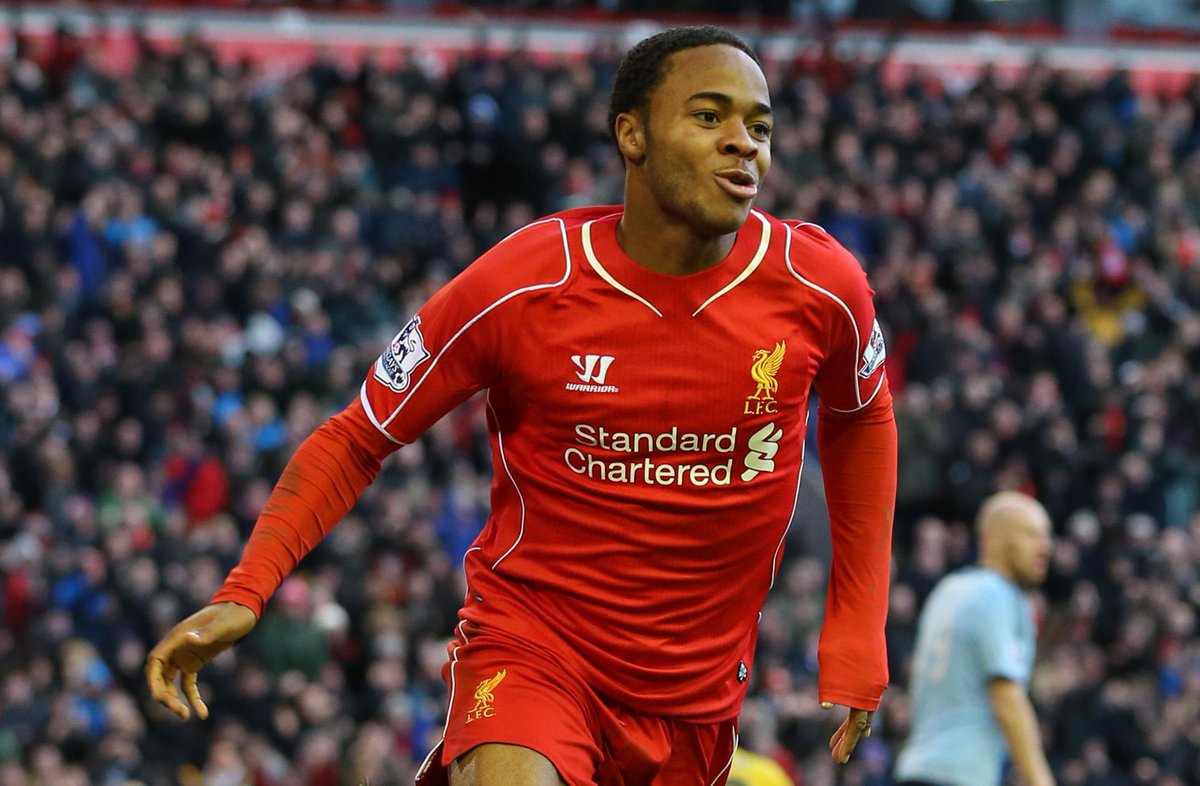 Raheem Sterling has admitted he's flattered to be linked with Arsenal and claims he would have signed a contract for less money if Liverpool had offered him a new deal last summer, according to reports.
Sterling's future has been a daily topic for discussion over the past few months after the youngster shelved contract extension talks until the end of the season.
The uncertainty has led to reports linking the 20-year-old with the likes of Arsenal, Manchester City, Real Madrid and Bayern Munich in recent months, with the Mirror claiming that the Gunners have already made discrete enquiries over his situation while City are understood to be lining-up a firm offer.
Speaking to the BBC in an exclusive interview, when quizzed specifically about being linked with Arsenal, Sterling admitted that he's 'flattered' to be linked with a move to the Emirates but insists he's just trying to focus on his football.
"Yeah definitely it's quite flattering [to be linked], but I try to just block everything out in my head and just keep playing football and doing well in my next game.

"My next game is against Arsenal [on Saturday] and I'll be trying to my best against them, I won't hide anything about that.

"I'm just happy to be playing football and want to do my best for Liverpool." Sterling is quoted as saying.
I'm sure Brendan Rodgers will not be too pleased that one of his key men has decided to speak out about his future like this on the eve of a huge game against one of the clubs who've been strongly linked with the player.
The Liverpool boss may also be frustrated to hear that Sterling also revealed in his interview with the BBC that had the Reds opened contract talks with him last summer, he would have committed his future to the club for LESS money than he's being offered now.
He continued:
"If, at that point in time, I was offered a contract, I most definitely would have signed straight away, probably for far less money than being said now,"

"I just think the timing was a bit off." Sterling is quoted as saying
Sterling also confirmed that he's already rejected a new £100,000-a-week deal but insists that it's not about the money, and hinted that Liverpool will need to prove their ambition and ability to compete for trophies if he's to sign an extension this summer.
"It's not about the money at all," Sterling said.

"It's never been about money. I talk about winning trophies throughout my career. That's all I talk about.

"I don't talk about how many cars I'm going to drive, how many houses I've got. I just purely want to be the best I can be."
It's certainly a sensational interview for Sterling to have given and the timing is curious considering Liverpool are about to face a crucial clash against Arsenal on Saturday as defeat at the Emirates could almost end the Merseysiders hopes of qualifying for the Champions League next season.
All the pre-match talk is now going to be centered around this interview and no doubt Rodgers will be inundated with questions about it in his pre-match press conference, and it's going to be fascinating to hear what the Norther Irishman has to say.
My personal view is that Sterling is laying the groundwork for a move this summer and if you watch the interview yourself, you'll hear that he hints he's already made a decision over his future. Why would he not just sign a new deal now if he was planning on staying?
To me, Sterling is angling for a move and I think we'll see him push for one at the end of the season. Whether Liverpool agree to sell is another story though….
Other News
Arsenal have been handed a much-needed boost in their pursuit of talented Wolves winger...

Manchester United are battling with the likes of Chelsea, PSG and Real Madrid over...