[Tweets] No GK Or CB? Man Utd Star Mocked Online After Picking Dream 5-A-Side Team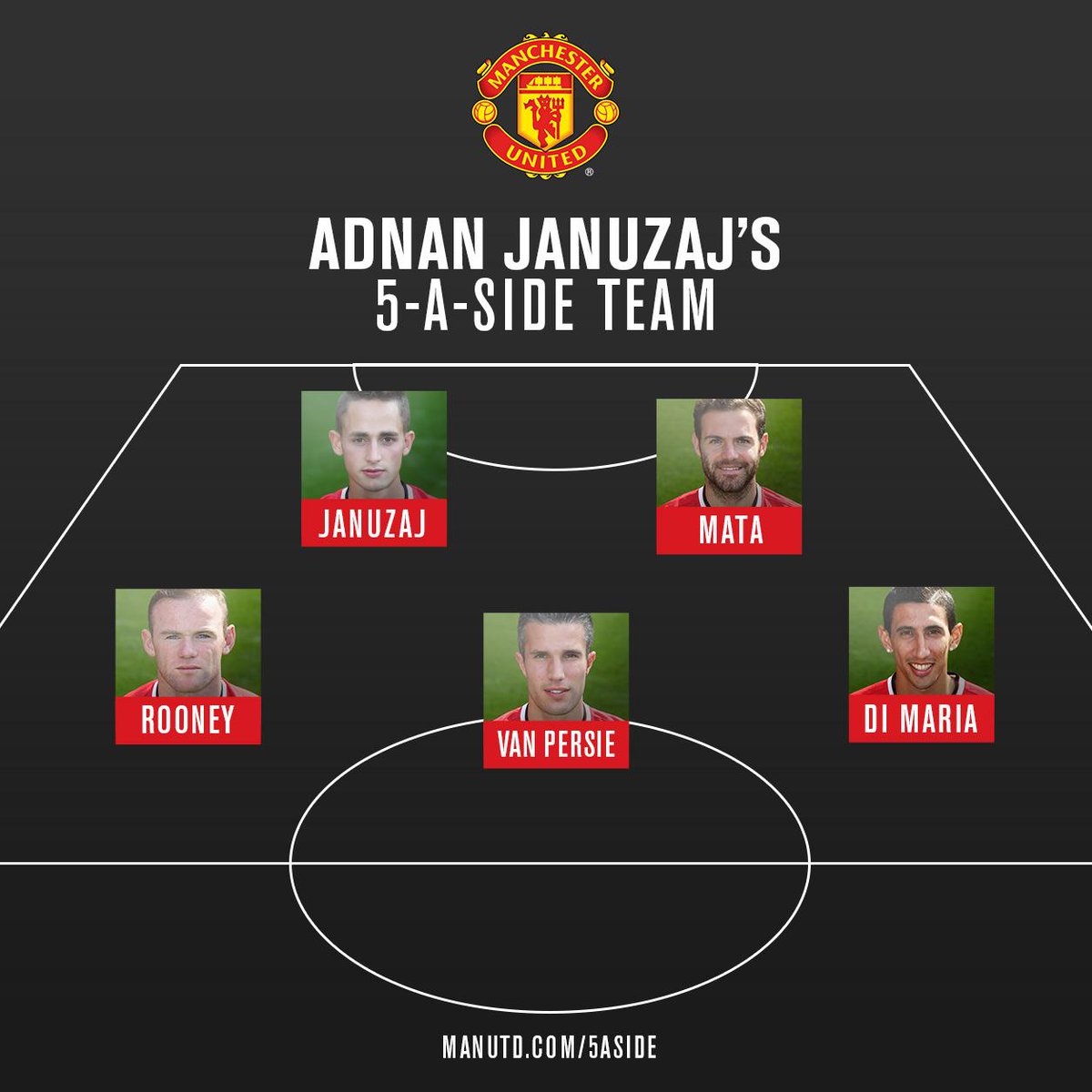 Manchester United attacker Adnan Januzaj has been mocked by fans after selecting a five-a-side team that didn't include a goalkeeper or defender.
Januzaj is the latest player to be asked to pick his dream 5-a-side team for a feature on United's website and it's fair to say he went for a very attack-minded side.
The 20-year-old picked himself, which always gets a laugh from the Twitter trolls, while he also selected Spanish attacker Juan Mata.
Skipper Wayne Rooney joins Robin van Persie and Angel Di Maria in a deadly-looking front three that's sure to create plenty of chances.
However, Januzaj has been mocked after failing to name a goalkeeper or a defender in his starting five, while Twitter users also joked that Belgian team-mate Marouane Fellaini wouldn't be happy at being left out.
Januzaj's side would no doubt score plenty of goals but I fear they'd have problems keeping them out at the other end, too.
Here are some of the replies left on Twitter to his team:
@ManUtd no keeper. Tool.

— Fraser Croll (@frasercroll) April 2, 2015
@ManUtd no keeper or defender good one

— Jake (@WhoAteAllDepay) April 2, 2015
@ManUtd v good defensively

— ️ (@VanGaalEra) April 2, 2015
@ManUtd slighty attacking there…

— Jamie Smart (@JS_43) April 2, 2015
@ManUtd he's not really thought that through

— Øllíę Wëbb (@theolliewebb) April 2, 2015
@ManUtd No keeper, hahaha.

— Josh. (@HerreraRocher) April 2, 2015
@ManUtd He picked himself

— Selena (@Zafaldo) April 2, 2015
@ManUtd No Fellaini?!

— Mukund' (@ScholesLegacy) April 2, 2015
@manutd Fellaini won't be happy

— Ayman (@AymanCadour) April 2, 2015