Captains & Their Cars: John Terry Edges Wayne Rooney In Expensive Car Stakes
This interesting infographic shows what car each of the captains from last seasons Premier League drive with John Terry driving the most expensive motor.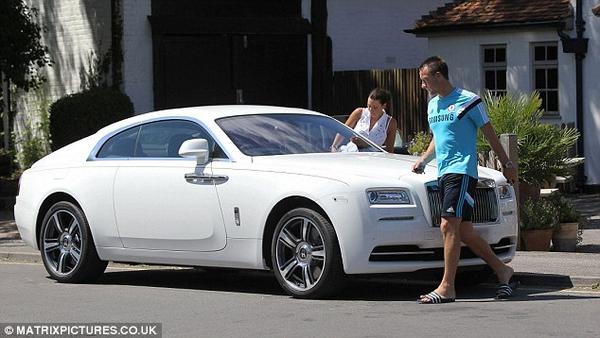 Premier League footballers earn obscene amounts of money for kicking a ball around a pitch and the majority like to spend that [not-so] hard-earned cash on the ultimate boys-toy; expensive cars.
Here we have an interesting infographic which shows which car each Premier League captain drives and includes a host of stats including horse power, MPG, acceleration from 0-60, top speed, tank size, co2 omissions, engine size and weight.
But the stat we're most interested in is price, and John Terry comes out on top with the Chelsea skipper splashing out £235,000 on a Rolls-Royce Wraith.
Terry edges out Manchester United striker Wayne Rooney who has an Aston Martin Vanquish among his collection of cars while Southampton skipper Jose Fonte owns a Bentley Continental GT worth over £150,000.
However, while most Premier League captains drive expensive supercars, there are a few who choose to keep their feet firmly on the ground with QPR's Joey Barton driving a Toyota Prius!
Check out the infographic below for details of every captain and their car. It was based on the Premier League standings a few weeks before the end of the season, so some of the clubs are in different positions to their final league standings.
Other News
Arsenal director Edu was not travelling to Spain for talks over a deal to...

Manchester United have been in talks with the representatives of Atletico Madrid striker Matheus...