10 Defensive Midfielders Arsenal Could Sign This Summer
Here is a comprehensive list of 10 defensive midfielders Arsenal boss Arsene Wenger could look to sign this summer with each given a rating out of 10.
With the summer transfer window now open for business, Arsenal fan Gunner333 gives us 10 defensive midfield options Arsene Wenger could consider….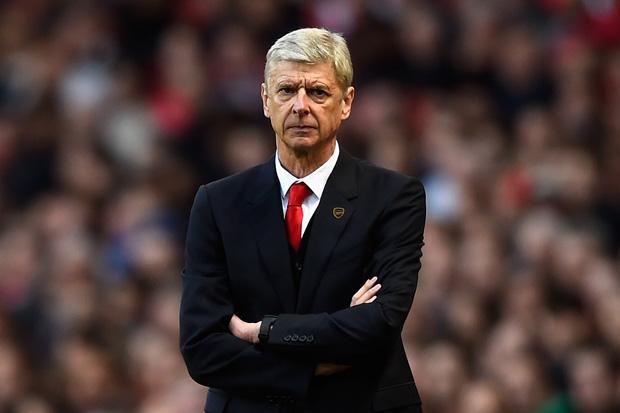 Aside from a potential addition in attack, it has been abundantly clear that the Gunners' prime aim in the forthcoming transfer window is a holding midfielder who can covert the nitty gritty Arsenal defence into their free-flowing attacking game. Francis Coquelin may have been a revelation in the  latter stages of last season, but that hasn't prevented the rumour mill from churning and a signing in the defensive midfield position seems a growing desire for Arsenal fans.
The list of names heralded as the final piece to the North-London jigsaw continues to grow, so I have grouped the most suitable targets into categories based on what the signings could bring, consider how likely each signing could be and mark each player out of 10.
Category One: The Lucrative Long-Term
1. William Carvalho – Sporting Lisbon – 9/10
The category title speaks for itself; Carvalho and his fellow targets will warrant hefty fees, but will ultimately be added to the squad with the vision of anchoring down the Arsenal midfield for years to come. Linked with various clubs across the continent the Portuguese dynamo has shown he can handle the heat of the Champions League, completing 85% of his passes in his debut season on the European Stage. William has spearheaded a Sporting revival and is one of many players at the club to build from the basics. He is strong, quick and has the footballing intelligence to resist delving forwards too often, but it is expected interest from elsewhere could bump up the price tag, meaning we could face stiff competition for his signature.
2. Gianelli Imbula – Marseille – 8/10
Another youthful prospect, a year younger than Carvalho at 23, Imbula rose to fame in France after a stellar showing in Guingamp's promotion campaign saw him named Ligue 2's player of the year, alerting Marseille to snap up one of the hottest properties in French football. Since then, Gianelli has affirmed his role in the heart of Les Phocéens' midfield and the club are allegedly eager to offload the wonder-kid, in order to adhere to the financial principles in France's top flight. Certain to add a more physical, yet classy dimension to Arsenal's game, Wenger better act quickly if he is to add this man to his squad, with interest from Inter Milan the biggest stumbling block in the deal.
3. Lars Bender – Bayer Leverkusen – 8/10
A deal which has been brewing for the last few seasons, Bender has been a long-term target for the Gunners and Wenger is thought to be a big admirer. This comes as no surprise as the German international provides an agile feel to a position more commonly known for its powerful players, so immediately it is clear Lars would fit the style of play exhibited at the Emirates. Yet, with one of the highest interception success rates in Europe, Bender is no stranger to getting his hands dirty. Fortunately, unlike the majority of names on this list, Lars' substance-over-style approach has failed to grab the headlines and Arsenal would face little competition to land the German ace, but as we've seen from past failed bids, he will not come cheap.
4. Morgan Schneiderlin – Southampton – 10/10
The man at the focal point of Southampton's incredible Premier League campaign, discussing a move for 25-year-old Schneiderlin may be slightly redundant, as United are reportedly fast closing in on a deal for the Frenchman and his arrival at Old Trafford looks imminent. However, big deals have broken down in the past and Arsenal fans can still marvel at what could be. Bender's stats take some beating, but Morgan edges the German in my opinion, combining a pass completion rate of 89% last season with the very fact he leads the way with regard to interceptions the previous three seasons.
Category Tw0: The Quick-Fixes
5. Yohann Cabaye – Paris Saint Germain – 7/10
While big money, young talents are exciting, as Arsenal fans you have to remain realistic and, although Wenger's finally shown he's not reluctant to spend big in recent seasons, he is a massive fan of Coquelin and some view Francis as the long-term option, claiming he just needs an experienced head beside him. And who better to fill that void than his national counterpart Yohann Cabaye? Cabaye's has struggled for game time at PSG and is expected to leave this summer, we could very well see Arsenal renew their interest after failing to land him back in 2013.
6. Mario Suarez – Atletico Madrid – 7/10
Perhaps not a name you have heard big things about but if you are looking for someone to deal the credit to for Atletico's incredible turn around in fortunes over the past seasons, Spanish Suarez will come close to topping the list. Enabling the more creative in the midfield crop to venture forward, Mario is one of the fiercest tacklers in La Liga and has experienced a title triumph and Champions league final, yet the 28-year-old still has a lot to give. In some respects Mario does not fit the 'quick-fix' category, yet I believe he could be captured for less than £20-million, something many of the individuals here fail to match.
7. Ignachio Camacho – Malaga – 8/10
Another potential import from Spain, Ignachio is again an easier option, with the long-time Malaga man eager to relive his brief taste of Champions League football and the deal again looks to be a potentially cheaper one. He has been on the radar of many big clubs and Camacho's good run of form has earned him a developing involvement in the national squad. More focused on his defensive game, as shown by his average of 3 interceptions and 3 tackles per game in La Liga last season, the former-Atletico player is ready made for this position and he will often act as a fifth member of the back-line if needs be.
Category Three: The Outsiders
8. Grzegorz Krychowiak – Sevilla – 8/10
The first in a section dedicated to the holding players which may have slipped your mind, Krychowiak played a pivotal part in Sevilla's Europa league triumph last season and has been sensational since his switch from Ligue 1. At 6′ 1″, the Pole would have no problem in aerial battles from long-balls and I would back him completely to cope with the physical demands the Premier League can bring. Sevilla are adamant they will not sell unless the buy-out clause of £21-million is met by the buying club, but it would no doubt be an invaluable signing, with Grzegorz tipped as one of La Liga's best defensive midfielders.
9. Christoph Kramer- Bayer Leverkusen – 9/10
Spending last season on loan, you may recognise Christoph following his somewhat overlooked involvement in Germany's World Cup triumph back in 2014. My personal favourite on this list, Kramer did sign a new deal fairly recently with Leverkusen and since then it has unsurprisingly been very quiet on the transfer front, so while I think he'd be a great addition, it's unlikely to come off. If Wenger can bring himself to fork out another big sum of money on another talent, albeit on a relatively unknown one, then I back the clinical catalyst from Solingen to be a huge success in the Premier League, given his old head on a young body.
10. Maxime Gonalons – Lyon – 8/10
Last but by no means least is Frenchman Gonalons who has overseen the highs and lows of Olympique Lyon during recent seasons and from a psychological perspective, this is the kind of player any side would want in their team. His dynamic box-to-box moves have flirted with a move to Arsenal in the past but bigger names have stolen the headlines and Maxime has seemed to slip through the thoughts of fans and pundits a-like. Captain of his beloved Lyon side, it would again prove an unlikely one to go through, given Les Gones' rapid development and qualification for next season's Champions League, but his pin-point passing and unrivalled stamina could further Arsenal's chances of a title next campaign.
So those are 10 potential defensive midfield targets for Arsene to consider, which would you like to see brought in by Arsenal this summer?
Other News
Chelsea are pushing hard to sign Barcelona star Pierre-Emerick Aubameyang before the transfer deadline,...

Manchester United will be looking to bounce when they take on Brentford at the...