5 Careers That Were Ruined By Injury: Arsenal, Man Utd & Liverpool Stars Feature
Here are five careers that were ruined by injury including players that represented Arsenal, Chelsea, Manchester United, Liverpool and Tottenham Hotspur.
Competing in top-level sport is tough. Doctors, physios and psychologists are  all used by clubs to prepare them for the rigors of modern football.  Inevitably though, some still fall foul of Lady Luck. Here are 5 Premier League careers that were stymied by injury.
1. Abou Diaby
In January 2006, Arsenal competed the signing of the 'next Patrick Vieira'. Abou Diaby was an imposing player who combined strength and physicality with a superb elegance on the ball. His early performances earned rave reviews, and he was earmarked as an anchorman for the Arsenal midfield for the next ten years.
Sunderland's Dan Smith had other ideas. His tackle obliterated  the Frenchman's ankle, and Diaby's career has been an ill-fated attempt to recover ever since. After around 40 muscular injuries in almost 10 years in North London, he joined Marseille last year and has yet to impose himself on the French riviera.
2. Pierluigi Casiraghi
The strong Italian was signed in 1998 by Gianluca Vialli, having carved out a decent career in Serie A with Lazio and Juventus. Sadly for the Azzurri forward, he made only 10 appearances for Chelsea before suffering a cruciate injury against West Ham. After ten operations on his knee and just one goal, he retired from the game in 2002.
3. Ledley King
The fact that Ledley King has the reputation he does, despite his chronic injuries, is testament to the quality of one of the unluckiest footballers in the game.  In the latter stages of his career, Kings problems were so debilitating that they even prevented him from training regularly. But he never let Spurs down when called upon on or off the pitch, and is rightly celebrated as one of England's best centerbacks of the past 20 years.
4. Jamie Redknapp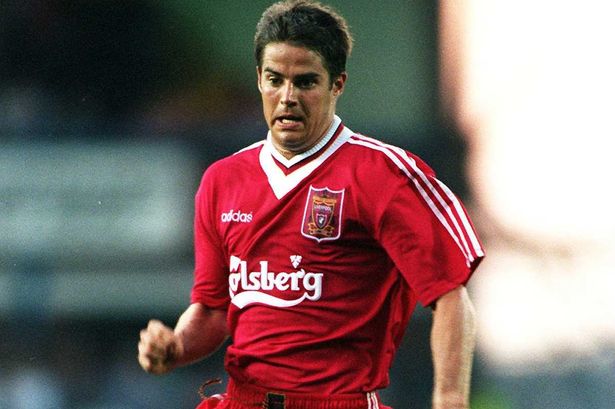 Nowadays, The permatanned pundit is perhaps known more for his media work than his midfield play. When he was fit, Redknapp dominated the midfield of a Liverpool team that could and should have won more trophies in the 1990s. He and Darren Anderton are perhaps the two greatest losses to the English midfield in recent years , although our last contender is a close third.
5. Owen Hargreaves
The Calgary-born midfielder was 21 when he won the Champions League in 2001, breaking into a world-class Bayern side with his determined and vibrant style of play. He was the standout performer for England at the 2006 World Cup, earning a big money move to Manchester United where his luck took a turn for the worse.  Hargreaves never had the chance to show his true quality for the Red Devils, retiring after another brief stint at cross-town rivals Manchester City aged just 31. He now works as one of the more erudite members of BT Sport's punditry panel.
Have your own suggestions? Let me know by commenting below!
Other News
These two teams last met each other in the fourth round of the FA...

Martin Odegaard is heading to North London to undergo his medical after Arsenal agreed...