3 Arsenal Players Who Flopped During Defeat To Southampton
Here are three players who flopped as Arsenal crashed out of the EFL Cup thanks to a 2-0 defeat to Southampton at the Emirates on Wednesday night.
Arsenal crashed out of the EFL Cup last night thanks to a hugely disappointing performance which saw Southampton run out 2-0 winners at the Emirates. I could probably pick at least seven players who under-performed, but here are the three that flopped the most:
1) Carl Jenkinson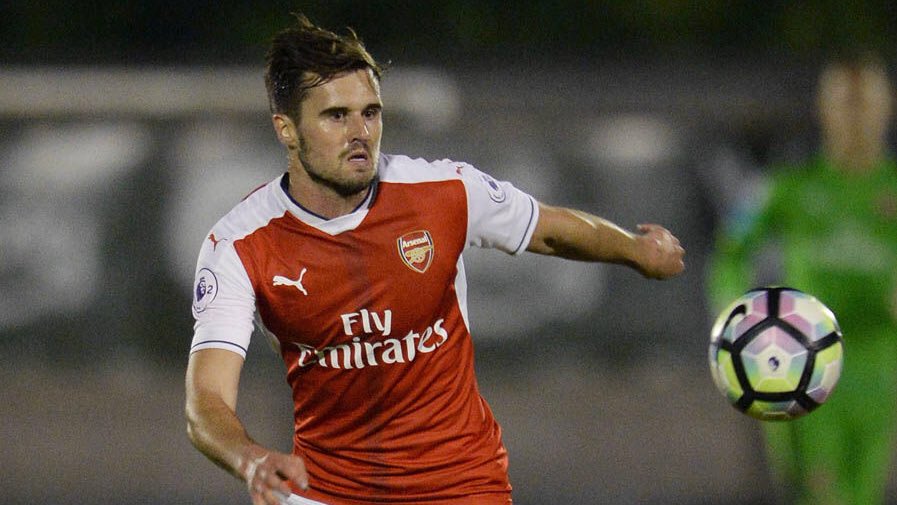 Fans like Jenkinson because he's a likable chap and is a die-hard Gooner. However, that tends to gloss over the fact he's just not that good at football. Last night, Jenkinson was woeful and looked out of his depth against a Southampton reserve side.
His touch was poor, he ran in to trouble countless times, his defending was shocking and he offered virtually nothing in the final third so it was certainly a night to forget for the 24-year-old.
With Hector Bellerin still weeks away from returning from an ankle injury and Mathieu Debuchy facing another spell out with a hamstring injury, Arsene Wenger has a real problem at right-back but Jenkinson just isn't the answer.
2) Aaron Ramsey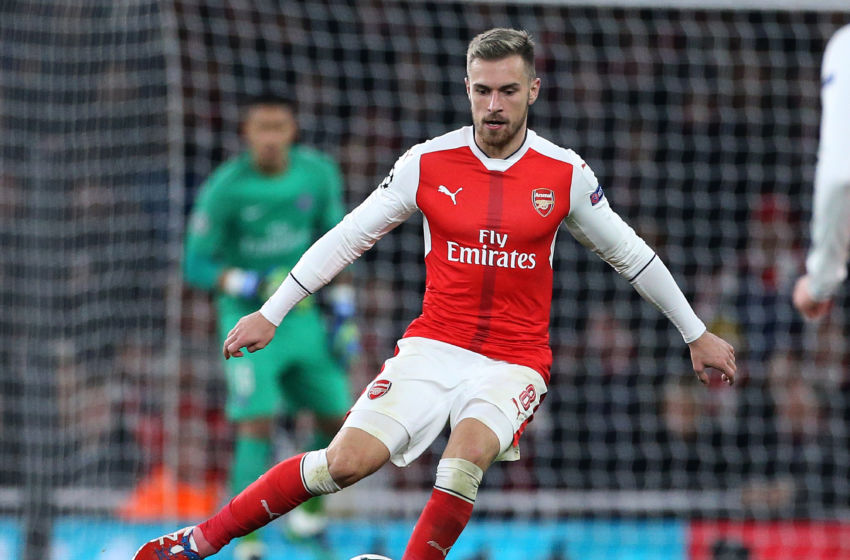 With Mesut Ozil rested, Aaron Ramsey was given his big chance to impress in the No.10 role – a position many feel is his best. Unfortunately, Ramsey failed to rise to the occasion after putting in a hugely disappointing display.
The Welsh international's touch was terrible, his passing was woeful and couldn't influence the game at all. Ramsey should have taken this game by the scruff of the neck as he was arguably the best player on the pitch, but instead he was virtually anonymous.
Wenger is struggling to shoe-horn Ramsey in to his starting eleven right now but based on this kind of form, the 25-year-old doesn't deserve to in the first team and certainly nowhere near Ozil's No.10 role.
Rambo has the ability, we all know that, but he needs to get back to doing the basics right.
3) Francis Coquelin
Coquelin has somehow become a real favourite of Wenger's and he made his 14th start of the season last night – which is more than any other central midfielder in the Arsenal squad. However, you'd have been forgiven for thinking the Frenchman wasn't playing at all as he did very little of note with Southampton completely dominating the middle of the park.
It didn't help that Mohamed Elneny was sick and had to be forced off just before half time, but Coquelin did little to justify his own inclusion as he ran around like a headless chicken at times.
I think the problem is his positioning. Coquelin made his name as an aggressive holding midfielder but somehow he's now being used as a box-to-box and was even playing as an advanced attacking midfielder at times last night. He just hasn't got the ability to influence games high up the pitch. He has NEVER scored a goal for Arsenal for crying out loud so he shouldn't be anywhere near the opposition area.
I personally don't see what Coquelin brings to the team anymore and it's a mystery why Wenger would pick him ahead of Granit Xhaka but sadly with Ramsey out-of-form and Cazorla still injured, I think we're going to continue to see Coquelin starting for Arsenal.
Other News
Arsenal will be looking for a win when they take on Sheffield United at...

Tottenham host Manchester United at the Tottenham Hotspur Stadium this afternoon as both teams...