ESports and football – Where real football clubs pay FIFA 17 gamers to represent their clubs
With the video game industry booming, real life football clubs are working with eSports organisations and are set to combine both multi-million pound industries
In 2016, Real Madrid, arguably the biggest football club in the world tweeted about and set up a website dedicated to eSports. For those of you who are unfamiliar with the term, eSports is essentially competitive video gaming. What has this got to do with real football, you might ask. But with the video game industry booming, real life football clubs are working with eSports organisations and are set to combine both multi-million pound industries.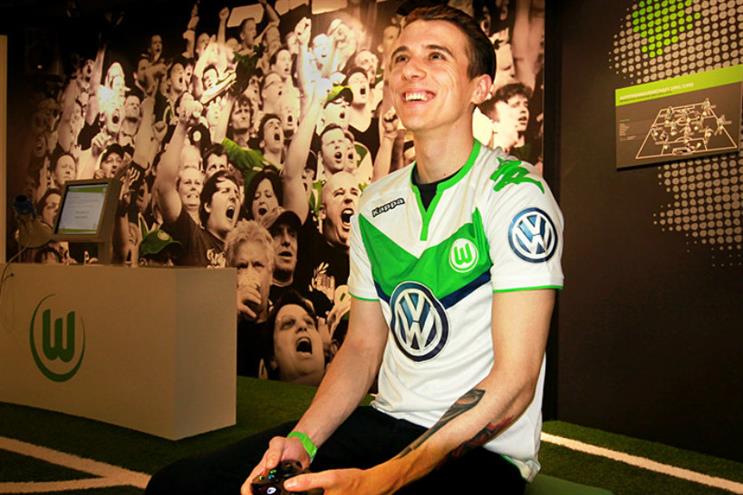 If you have not heard of eSports by now, then where have you been? It is a market that is booming. In South Korea especially, eSports are massive. In 2000, the South Korean government set up the Korean eSports association to manage eSports in the country. The industry there is huge and with large South Korean companies such as Samsung sponsoring a variety of different tournaments in the country, the money making potential is massive for both the competitors and sponsors alike. The viewing audience of eSport matches in South Korea numbers in the millions, audiences have the opportunity to place bets whilst watching their favourite eSport tournaments and competitors like they would if they were watching a regular football match, whilst the prize money given out to competitors is well into seven figure sums. Other games which have become eSports; Call of Duty, League of Legends, DOTA 2 and Counter Strike have big deals with sponsorship companies because they know they're going to get the audience figures. Millions of fans watch the annual League of Legends tournament final from across the globe. Meanwhile, in the USA and the UK, sport broadcasters such as ESPN, Fox Sports and BT Sports are broadcasting FIFA 17 tournaments to their audiences. But, if FIFA is going to become a big player within eSports, then real football clubs are going to have to play a part and with the eSports industry value potentially smashing through the $1 billion mark, it certainly looks like it will be in the best interests of football clubs to embrace eSports. Fortunately, that is exactly what football clubs are doing.
Wolfsburg were the first major football club to claim their stake in the eSports world. Last year the German club signed up 23-year-old British FIFA gamer David Bytheway and four times FIFA German champion Benedikt 'SaLz0r' Salzer to represent them in FIFA tournaments. This was the first time that a major football club foresaw eSports as an investment opportunity to both grow their fan base and their finances.
Wolfsburg seemed to be the catalyst for more clubs to invest in eSports. Not long after Wolfsburg's dealings, French club PSG signed two players of their own – August 'Agge' Rosenmeier, a 20-year-old FIFA 17 World Champion from Denmark and Lucas 'DaXe' Cuillerier – the current FIFA 17 ESWC world champion, a wonder kid at just 16 years of age. Both signings were presented to journalists and a Twitch audience, (Twitch is a streaming service primarily used for streaming games online to an audience) at PSGs home ground the Parc des Princes. On revealing the two FIFA gamers as well as a League of Legends gamer, (League of Legends is currently the most popular eSport with the top players earning millions of pounds in prize money) Nasser Al Khelaifi, the PSG chairman, said he was "delighted" by the clubs venture into eSports and stated that the French club have "big plans" for the next three years with eSports being a "part of our future activity and our brand."
Monaco were the second French club that hoped to capitalise on a booming video game industry when they signed Nathan 'Sneaky' Nayagom to represent their colours. In a similar fashion to the PSG chairman, a Monaco club spokesman stated: "This opportunity will enable us to offer our fans a new experience. eSport is a very young, fast-growing market and this launch definitely represents a major milestone in the club's digital strategy." Clearly, football clubs see eSports as having the potential to both grow their fan bases and increase their profits.
Premier League clubs have also begun to see the potential of investing in eSports. West Ham were the first Premier League club to sign a professional gamer to their ranks – Sean Allen. Before signing for the Premier League club, Sean, who is an old man compared to some of the other E-gamers, (Sean was 24 when he signed for the Hammers) finished second in the FIFA interactive World Cup in 2016, an achievement which obviously put him on West Ham's radar. Ever the forward thinker, West Ham manager Slaven Bilic also expressed his pleasure in seeing West Ham looking to the future by signing a pro gamer, he said: "Sean is a big player in the eSports arena, I am glad we have managed to secure his services."
Not long later Manchester City followed in West Ham's footsteps by signing 18-year-old Kieran 'Kez' Brown. Although some eSport fans have questioned Man City's signing as Kieran is relatively unknown on the professional gaming circuit, some fans are of the opinion that Manchester City signed him due to his prowess on the YouTube and Twitch scene, which indicates that they may have missed the point of eSports entirely.
The Dutch football association have certainly embraced eSports, they have created their very own E-Sports league named the E-Divisie. This has meant that all of the Dutch top divisions football clubs have signed FIFA gamers to represent them in the aforementioned E-League. A five-time national champion in his home nation of Netherlands, Koen Weijland was signed by Ajax to compete in the E-Divisie and was presented to a room full of journalists and fans alike by Ajax legend Edwin Van der Sar at the club's home ground, the Amsterdam Arena. Like other clubs, Ajax foresee their venture into the eSports world as a way to attract young fans. Talking to the press at Weijiland's unveiling, Van der Sar stated: "Koen is a multiple FIFA champion that inspires youth. We will be helping Koen with support not only in major tournaments, but also organising activities with our fans. We believe it is important to encourage both digital and real football. These two worlds can perfectly coexist and complement each other."
It goes without saying that FIFA has the potential to become one of the leading eSports games around. FIFA, is one of the best-selling game franchises ever and if football clubs see the potential and get behind football as an eSport then the possibilities are endless.
When asked whether he would ever be able to earn enough money from playing FIFA to call it his job, 14-year-old FIFA eSport pro Denis Muller from Germany replied: "eSports will get bigger and bigger so I think I can". It remains to be seen how much FIFA eSports pro's will earn compared to their real life footballing counterparts, it will all depend on how popular FIFA, as an eSport becomes.
"We will be treating the FIFA games the same way we treat actually football" said FIFA President Gianni Infantino after having noticed the "exploding" money making potential of the eSports market and it is not difficult to see why FIFA and real football clubs are jumping onto the bandwagon of eSports. It is a multi-million-pound industry that will only continue to grow. Although many large European football clubs have already embraced eSports, if the aforementioned Real Madrid – with a fan base of hundreds of millions, get behind football as an eSport and promote it to their millions of fans, then move aside League of Legends, FIFA will be the new eSport king in town.
Other News
Lazio midfielder Sergej Milinkovic-Savic has given the green light to join Manchester United this...

Arsenal and Liverpool have made opening bids for Villarreal winger Yeremy Pino, Spanish journalist...