Arsenal vs Bolton: Match Preview & Predicted Line-up
Arsenal play Bolton at the Emirates this weekend looking to bounce back from last weekends disappointing 4-3 defeat to Blackburn. A red card for Klasnic is something which is going to be very beneficial for us Gooners. He can really get at defenders and ours is one defense which needs to avoid any trouble. Chamberlain put in a good shift against Shrewsbury, but it's unlikely that Wenger will start him.
Probable Line-up: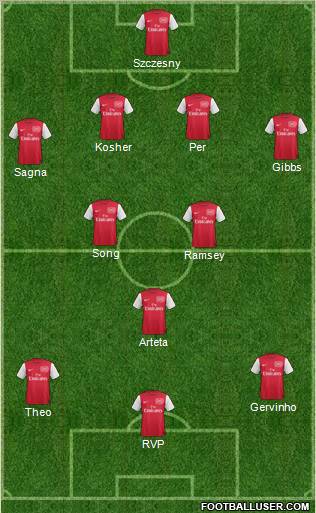 Bolton are a physical side and they will know what upsets us the most. Free-kicks, corners, ref decisions. Do expect them to come at us with everything. As of right now we are the most likely team in the former top 4 to drop points, and we are vulnerable.
The above line-up is what I expect. Santos however may come in for Gibbs. I found it foolish to play Gibbs in the Carling Cup. The player has league experience, and should have been rested for Bolton. Instead Santos should have started. But anyway what is done is done, so why moan about it?
Tomorrow will be crucial to get 3 points and keep up pace with the runaway leaders at the moment. Let's hope we get them.
Other News
Arsenal know they need to beat Everton on the final day to stand a...

Chelsea manager Thomas Tuchel highlighted the importance of midfielder N'Golo Kante following the club's...