4 Talking Points From Arsenal's Disappointing Loss To Southampton
Arsenal crashed out of the Capital One Cup on Tuesday night after a 2-1 loss to Southampton. Here, Gunner333 brings us his 4 talking points from the game.
Arsenal crashed out of the Capital One Cup on Tuesday night after a disappointing 2-1 loss to Southampton at the Emirates. Here, Gunner333 brings us his 4 talking points from the game.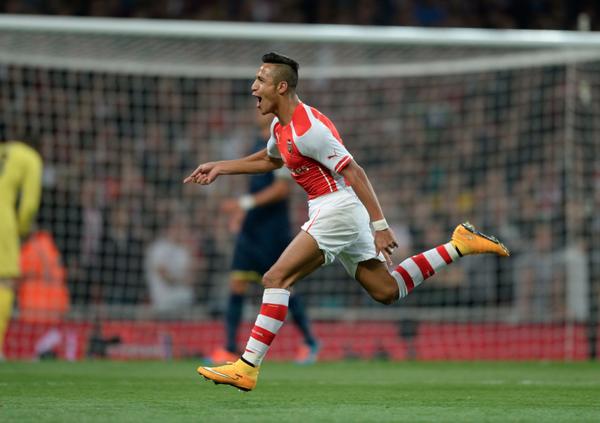 After an emphatic victory over of Aston Villa at the weekend, Arsenal prepared to face an in-form Southampton side in the third round of the Capital One Cup. Wenger put hopes of a victory in a side compiled of ten changes, with Abou Diaby returning to action after a long spell sidelined by injury.
It took little time for the game to unwind, as the Gunners opened their account early on. José Fonte penalised for his foul on Alexis Sanchez quarter-of-an-hour into the game. Moments later and the Chilean comfortably dispatched the resulting free-kick superbly into the top corner of the net.
Given Koeman's side's recent run of good form, it came as little surprise to see the visitors respond with such immediate effect. Southampton's summer addition Sadio Mané fouled by Rosicky in the box, official Keith Stroud given no option but to point to the spot. Dusan Tadic converted the penalty to level things up at 1-1.
The game looked on a knife-edge and it took a moment of magic to settle things, with Nathaniel Clyne firing home a stunning effort from 30 yards to give debutant David Opsina no chance.
For Arsenal, the night was essentially one of frustration. After a disappointing showing, I will now run through my four talking points from this game.
1) Masters Of Own Downfall
Although Southampton deserve great credit for the way they dug deep to snatch victory in this tie, the way in which we 'gifted' them both goals was frustrating.
The first was a case of Rosicky being rather naive in diving in with a poor foul in the box, but his lack of fitness and match practice also played a part. Penalties are given away all the time, but basic fitness levels were lacking and Rosicky's need to throw out a leg as oppose to pressing was simply lazy.
Meanwhile, the second we conceded was spectacular but could still have been avoided. Jack Wilshere failed to close down Clyne quickly enough giving him the time to line-up and execute the shot.
Generally, the whole attitude of the team was poor. We looked sluggish in midfield, shaky in defence and unimaginative going forwards. A much-improved performance is going to be needed to get a result against Spurs on Saturday.
2) High line

Due to the nature of our play, our defence tends to play a fairly high line and although this brings it's benefits, it can also make for a very risky game-plan as it gives the opposition plenty of room behind to exploit.
Southampton winger Sadio Mané was quick and he used his pace to good effect, while Dusan Tadic also caused us all sorts of problems with his runs behind.
With our back four playing so close to our defensive midfielder, it gives the opposition the perfect opportunity to slice us open with one good through-ball, so perhaps it would be better for us to sit a little deeper, even at home.
3) Blunt attack

If our defence was nervy, going forwards we were incredibly lackluster. Going into the game, Arsenal fans would have been excited to see Campbell and Sanchez play together, while Rosicky and Podolski added some real experience to the team.
However, our attack was practically non-existent. Podolski was anonymous while Rosicky and Campbell had games to forget. Sanchez produced a moment of magic but was given very little service to do anything else of note.
The lack of creativity was worrying and the front six simply did not click at all. Obviously there were several first team players not playing, so hopefully we'll be back to our best going forward once the likes of Ozil, Cazorla and Ramsey return.
4) Elephant In The Room
It is easy to simply point the finger at the most inexperienced, but Wenger did not help himself by going with four young-Guns at the back. Chambers is looking solid, but is still developing his game, whilst both Hayden and Bellerin have barely kicked a ball for the Arsenal and Coquelin was playing out of position. However they themselves are not entirely at fault.
Our midfield offered very little protection once again to the back four and we were very sloppy in possession. Obviously the team will be completely different on Saturday, but let's hope Wenger's decision to prioritise other competitions about the League Cup doesn't come back to haunt us….
Thanks for reading and feel free to comment below.
Other News
Chelsea are best placed to sign Sevilla defender Jules Kounde this summer, Spanish publication...

Barcelona are in advanced talks with Chelsea defender Marcos Alonso over a summer transfer,...