Arsenal Forced To Confirm Wilshere Return Date Amid Reports Of Injury Setback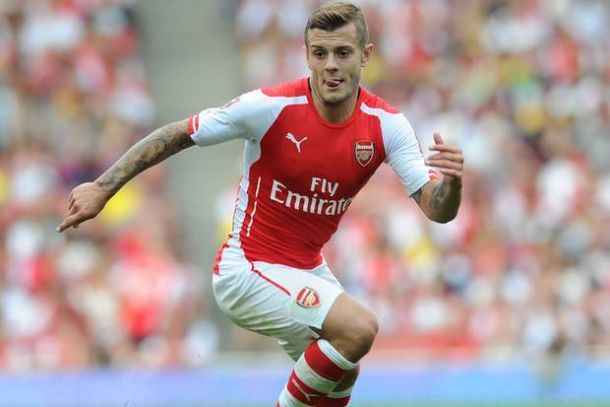 Arsenal have been forced to hit back at reports in the media claiming that Jack Wilshere has suffered a set-back in his recovered from ankle surgery.
Wilshere went under the knife last month after damaging ankle ligaments following a nasty challenge from Paddy McNair during our 2-1 defeat to Manchester United at the Emirates.
A statement on Arsenal's website on November 27th confirmed that Jack would be out for around three months following the surgery, meaning he was expected to return to action in mid-to-late February.
Reports in the newspapers this morning claimed that the 22-year-old had suffered a set-back and would now be on the sidelines until March at the earliest, which could potentially have put his season at risk had he suffered any further set-backs during his rehabilitation.
However, Arsenal's communication's director, Mark Gonnella, has hit back at the speculation after taking to Twitter this morning to reveal that Wilshere has NOT suffered any setback and is still on course to return to the squad within 12 weeks of sustaining the injury.
Wilshere's latest injury was a huge blow and we're really going to miss him over the next three months, particularly with Mikel Arteta also struggling with a niggling calf injury.
To have lost Wilshere for any longer would have been hugely disappointing so Arsenal confirming there has been no setback is excellent news, and if all goes according to plan with his recovery, Jack should be back in action at some point during February.
.@JackWilshere has not had a setback. On schedule for return to squad as per original plan. 12 weeks from injury.

— Mark Gonnella (@MarkG_Arsenal) December 8, 2014