[Photos] Arsenal Boss Offers Injury Update After Santi Cazorla Trains At The Emirates
Arsene Wenger has offered an update on Santi Cazorla after the midfielder was spotted training at the Emirates before Arsenal's clash with Atletico Madrid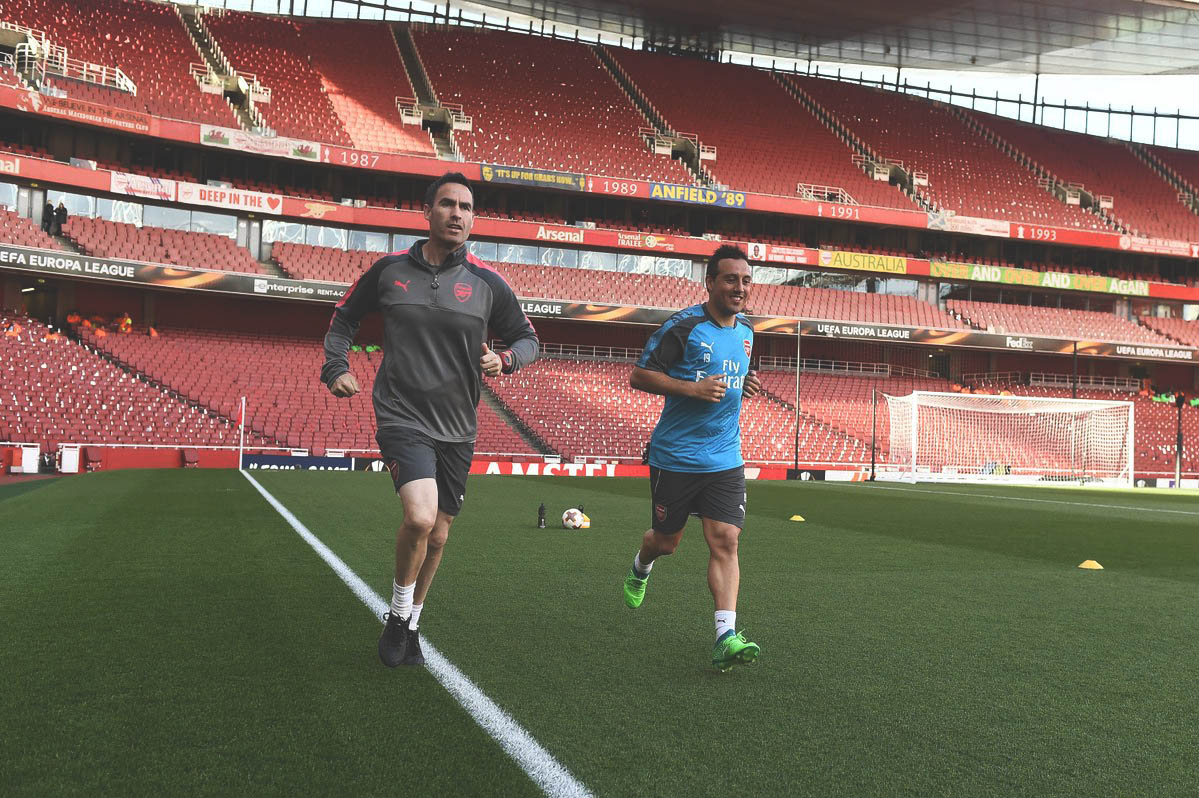 Arsene Wenger has offered an injury update on Santi Cazorla after the midfielder was spotted training at the Emirates before Arsenal's clash with Atletico Madrid last night.
Cazorla hasn't featured for Arsenal since suffering an Achilles injury during a Champions League group stage win over Ludogorets way back in October 2016.
The Spanish midfielder has endured an horrific journey over the past 18 months as a series of set-backs have seen him undergo nine separate operations to repair his tendon.
At one point there were even fears Cazorla may have to have his foot amputated after the injury became infected and he had to use skin from his arm to help heal the wound.
The 33-year-old has been progressing well during his rehabilitation in Spain in recent months and Wenger suggested last week that the midfielder was due back at the end of the season to be assessed by the clubs medical team.
However, it looks like Santi has returned to England a little sooner than expected as he made a surprise appearance at the Emirates last night where he trained on the pitch ahead of our Europa League semi-final clash with Atletico.
As you can see from the footage, Santi was his usual happy self and he looked surprisingly sharp for a player that's barely kicked a ball over the past 18 months.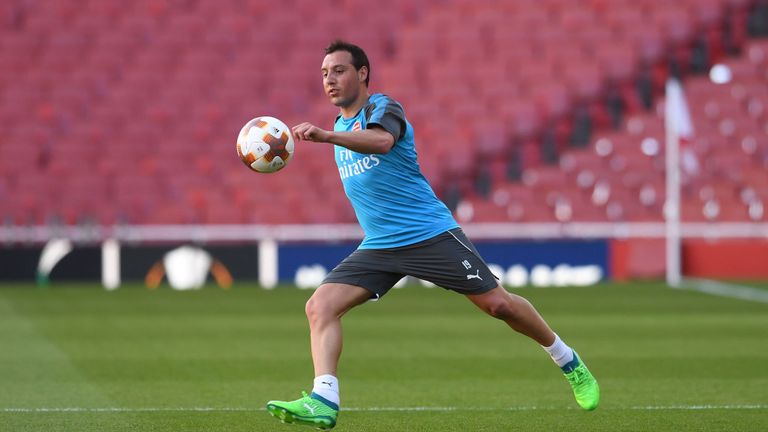 Wenger was asked for an update on Cazorla following our disappointing 1-1 draw and he says the player needs a full pre-season under his belt to see whether he'll be in any condition to return to top flight football.
However, with Santi's contract set to expire in June, Wenger isn't sure whether the Spaniard will have a future at Arsenal. The boss told Arsenal.com:
on Cazorla training before the game and how he is…
He feels well. But he needs a full preparation and pre-season to try to come back. Will he come back, and where? I don't know. Will he stay at Arsenal? I don't know.
It's great to see Cazorla back with a ball at his feet but the next few months will determine whether he has a future at the club. If he can prove his fitness then we may offer him a new one-year contract but if it's clear he'll never be the same player, then sadly I think we'll see him released at the end of June.
Even though its not in a match its great to see Cazorla kicking a ball again! Get well soon ! pic.twitter.com/og5QtNEq5r

— EmanDaGoon (@EmanDaGoonn) April 26, 2018
Other News
Arsenal are closing in on a £25m deal to sign Alvaro Morata from Atletico...

Chelsea are on the verge of signing Sevilla defender Jules Kounde, Spanish publication AS...