West Brom vs Arsenal: Preview, Injury News & Predicted Line-up
Arsenal travel to the Hawthornes this weekend in what promises to be another crucial point in the Gunners season. Last time we went there we came back 3-1 victors, but this time it should be more difficult.
Injury News :
Let's make this short and slick. Cesc, Theo, Song, Diaby and Szczesny are out. That's it. Nobody is expected to return anytime soon! Oh yeah, Jens Lehmann rejoins the club till the end of the season…
Probable Line up :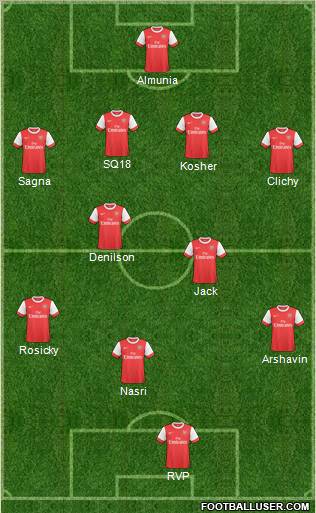 Subs : Lehmann, Gibbs, Ramsey, Eboue, Chamakh, Nikko, ?
Final Thoughts :
Crap-hole Denilson will play CDM , and Nasri/Rosicky, shall play ahead of him. Jack and Nasri/Rosicky will bombard forward, and Denilson will stay back waiting to get the ball so that he can pass it backwards. Nasri gives us an advantage here, because he and TR7 can swap positions frequently. OR, a better alternative is to hand Ramsey a start along with Jack.
Under Roy Hodgson Albion have become better defensively. So my best bet is that they shall try to get us on the counter-attack. They beat us 3-2 at the Emirates, thanks to a horror show by us, but let's hope something changes this week. For if it does not I may go into severe depression.
Namastey….
Other News
Manchester United will make a final push to sign Wolverhampton Wanderers midfielder Ruben Neves,...

Arsenal are closing in on a £25m deal to sign Alvaro Morata from Atletico...