Can Mauricio Spur His Side To Top Four Finish?
Football Talk looks at whether Mauricio Pochettino is the man capable of getting Tottenham Hotspur back in to the Champions League after a four-year absence.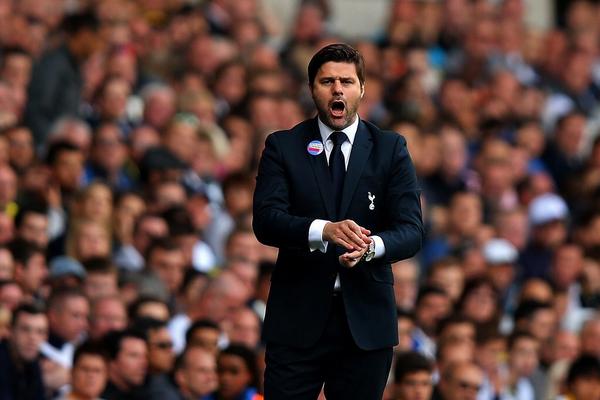 It's been almost four years since we last saw Spurs in the Champions League. That night in the San Siro when Gareth Bale tore Inter apart before doing it again just weeks later. And isn't it about time the Whites where back gracing European football.
But is Mauricio Pochettino the man to do it?
Finishing in the top four is going to be an almighty task this season, Andre Villas-Boas and Tim Sherwood failed to manage it previously, and with potentially Manchester United putting pressure on that fourth spot alongside Spurs, Arsenal, and Liverpool it could become even more difficult. Although Ossie Ardiles believes Pochettino is exactly the man to lead them there.
If there's one man you don't argue with at White Hart Lane, it's the little Argentinian wizard who won the FA Cup and UEFA Cup with the side. He said of his compatriot, "His ideas are very clear. He believes in putting a lot of pressure on the opposition, pressing as high as possible, recovering the ball quickly and then playing."
And despite a tricky start for the 42-year-old since taking over in May, his tenure at Southampton certainly proved that. He got the best out of the likes of Adam Lallana, Luke Shaw, and Rickie Lambert to name a few before taking the post at Spurs, and we're already seeing the best being brought out of Nacer Chadli and Erik Lamela on the football pitch.
The team look a lot more settled than last year, when £105million was spent, with some big price tags looming over the heads of Lamela, Roberto Soldado, and Paulinho who failed to really make their mark. But after a lighter summer in the spending department, and the chance to work with the players he had, Spurs are looking a much finer prospect, which hasn't gone unnoticed.
The side are at only 2/1 to qualify for the Champions League with 888sport and with a run of kind fixtures – Manchester City aside – up until December they have chance to put some real pressure on the likes of Arsenal who have Chelsea and Manchester United to face on top of fixtures against Dortmund and Galatasaray.
Of course that's not to say they don't need to iron out some wrinkles, the fixture at home to West Brom can't go unnoticed as the side continue to suffer from a Europa League hangover which plagued the club last term, but unlike last season, there is definitely an air of optimism with Pochettino.
His record is excellent, and at the Emirates they looked much more solid than they have done in previous seasons and with Lamela back in form as well, it will only be a matter of time before the club creep up towards those Champions League spots.
Other News
Chelsea will be looking to end the season with a win when they take...

Manchester United finish-up a disappointing season when they take on Crystal Palace at Selhurst...