Wenger Confirms Injury Blow As Arsenal Midfielder May Need Surgery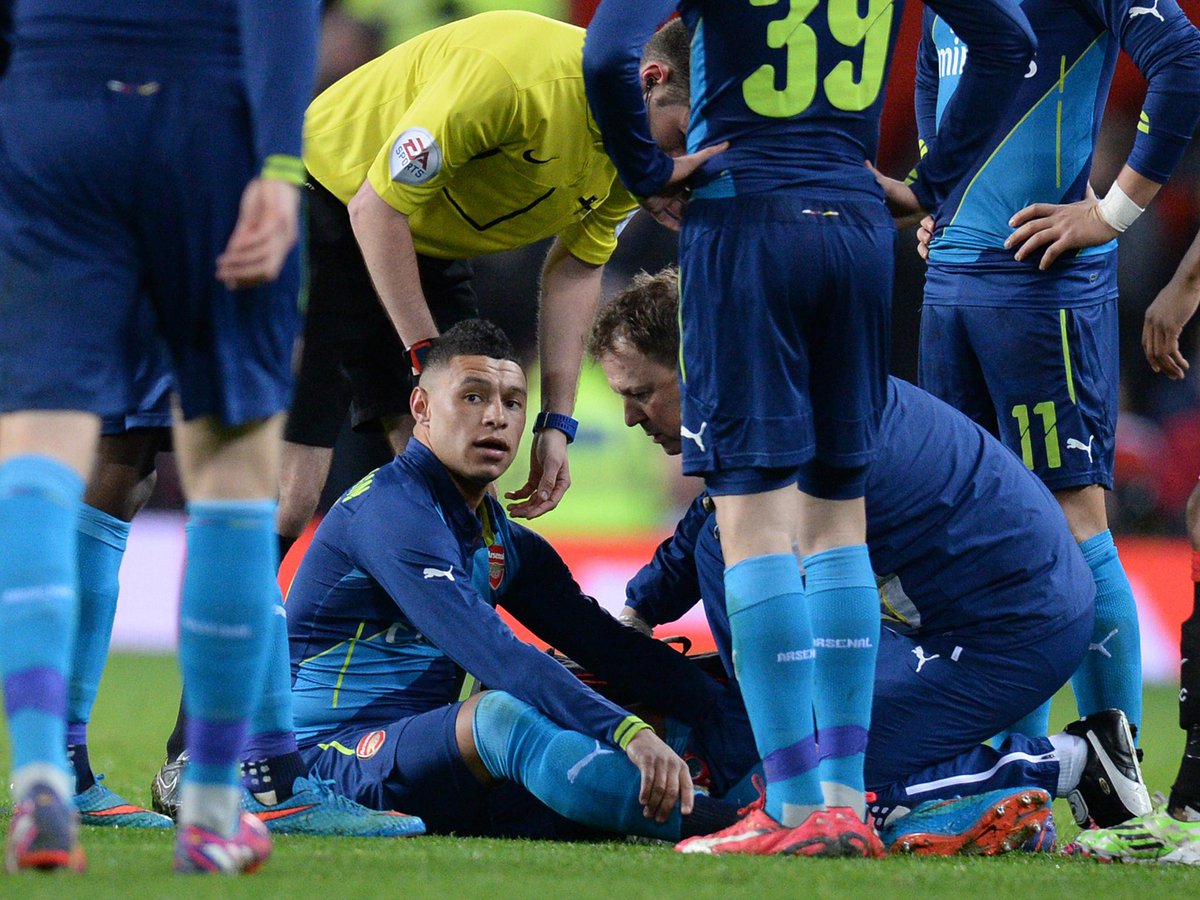 Arsenal boss Arsene Wenger has confirmed that Alex Oxlade-Chamberlain has picked up a groin injury and may require surgery this summer, according to reports.
Oxlade-Chamberlain has been on the sidelines since suffering a hamstring injury during our 2-1 FA Cup victory over Manchester United last month.
The 21-year-old was initially expected to return to action last weekend but he missed out as we beat Liverpool 4-1 at the Emirates on Saturday afternoon with Wenger saying before the game that he'd be out for at least another two weeks after suffering a set-back.
No further details were given at the time but the boss has now confirmed to reporters that The Ox has in fact aggravated a long-standing groin injury which has plagued him over the course of the last 12 months.
Wenger says the midfielder is now facing a decisive few days that will determine how long he'll be out for but the Mirror claim that if the problem doesn't settle down, then we may have no option but to operate at the end of the season.
However, the newspaper suggests that Arsenal's medical team are hopeful Oxlade-Chamberlain will play again this season but they are mindful of not rushing him back too soon as they want to give his groin injury time to properly heal in order to prevent the need to go under the knife this summer.
Wenger told reporters:
"It is taking a bit longer than I thought because he has a groin inflammation. It is related to everything before.

"I hope it does not become a long-term problem, but he faces a hurdle this week in training. We will see if he has recovered well.

"The end of this week and the start of next week are important to see if he got rid of that inflammation. It is not his hamstring anymore. It is groin inflammation." Wenger is quoted as saying by the Mirror
The news will be a real blow to both Arsenal and the player as The Ox was just beginning to find some form before he was forced off against United and now it sounds like there's a chance he might not play again this season.
It would be a sad end to what's been a hugely frustrating year for the England midfielder but luckily for Arsenal, our injury problems has eased significantly in recent weeks meaning we should be able to cope without Oxlade-Chamberlain for the next few weeks.
Jack Wilshere, Mikel Arteta, Abou Diaby and Mathieu Debuchy are all back in contention for Saturday's trip to Burnley after long-term injuries while Laurent Koscielny is likely to pass a late fitness test on a minor thigh injury that forced him off against Liverpool last week.
So the squad is in excellent shape as we head into the final stretch of the season with Arsenal looking to finish in the top two in the league and retain the FA Cup at Wembley. Will The Ox play any part in the run-in? We'll have to wait and see…