7 Cool New Features of Football Betting Apps
Here are seven cool new features of bookmaker apps that are redefining the football betting experience.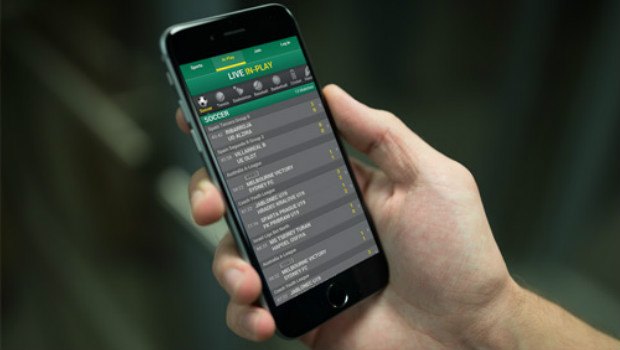 The evolution of mobile football betting apps has gathered pace, with add-ons such as live sports streaming and in-play wagering now par for the course. The roll out of new features is showing no signs of slowing down, as new and improved football gambling apps become more engaging and convenient, making them indispensible for bettors seeking an edge. Here are seven cool new features of bookmaker apps that are redefining the football betting experience.
Apple Watch
Wearable technology epitomizes the new era of mobile betting, and Apple Watch is leading the charge. Bookmakers such as William Hill, Ladbrokes and Unibet have developed specific apps for this iOS-powered device, which just like a mobile phone allows the user to place sports and online casino wagers on an anytime, anywhere basis. Multiple betting-related tasks can be performed via an Apple Watch, all via a tap on the wrist, including reviewing markets, placing wagers, unlocking current promotions and cashing out.
Exclusive Odds
Sports betting apps provide more than mere convenience; they now offer extra value. In realizing that most of their future business will come courtesy of an iPhone, Samsung Galaxy or other mobile device, bookmakers are offering enhanced odds and exclusive offers via their apps and websites. Sportsbet's Power Play promotion is a case in point, providing customers with the opportunity to boost their odds on selected sports by tapping a 'Power Play' button on their betting slip. These types of promotions cannot be accessed via betting shops, which are subsequently closing down at a rapid rate.
BetScanner
For those that still enjoy placing a wager via a betting shop, the innovative Ladbrokes app allows tracking bets on the move. Customers simply scan their shop betslip on the app and monitor the wager as it unfolds. Other bookmakers are also making it increasingly easy to follow bets on the go. Bet365 customers, for example, can receive notifications from a football fixture they have a stake in as and when major events, such as goals in a football match, occur.
Cash Out and Partial Cash Out
Another huge advantage of football betting apps is they offer customers a chance to cash out their bets before an event is finished. Available on every major bookmaker app in Australia and Europe across a variety of bet types, this feature lets bettors claim the full return being offered while the football game is in play. Alternatively, bettors can partially cash out and leave the remainder of the stake to run. The cash out sum depends on how the bettor's selections are performing, and may be higher or lower than the original stake.
FlashMarkets
In-play betting has major appeal to bettors, and Paddy Power's FlashMarkets is ideal for those that like to pounce quickly as the action unfolds. FlashMarkets opens in-play markets with very short lifespans, and asks bettors questions about what will take place in the next minute of a football match. An example is: 'Will there be a free-kick?' Bettors then select 'yes' or 'no' and choose their stake through a one touch in-play option.
Match Live and Alerts
When live streams of specific matches aren't available, football betting apps now allow customers to track the action in real time through constantly updated graphics and text. These alerts pinpoint all the scoring action in selected matches, as well as additional information such as corners and free-kicks in football, possession details in basketball, and information about bases, strikes and balls in baseball. All major bookmakers now offer this service.
Bitcoin
As the way customers place their bets changes, so do the payment methods. A case in point is Bitcoin, the digital currency that has been embraced across the United States by bookmakers such as 5Dimes, BetOnline and Bovada. European and Australian betting companies are yet to follow suit, but it surely remains a matter of time before they do. There are numerous benefits to using Bitcoin on mobile betting apps, including free and instant withdrawals and deposits, and a growing selection of sports to bet on.
Other News
Arsenal have restarted talks with Juventus for midfielder Arthur, Tuttomercatoweb reports. The Gunners were...

Chelsea can secure third place in the Premier League table with victory over Leicester...