Darren Fletcher deserves Manchester United respect
Darren Fletcher hasn't always been the most popular player with Manchester United fans and he was even once slaughtered by his own team-mate Roy Keane.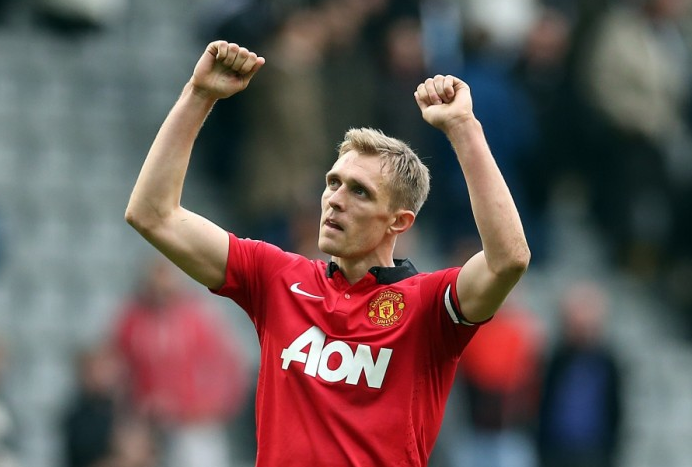 Darren Fletcher hasn't always been the most popular player with Manchester United fans and he was even once slaughtered by his own team-mate Roy Keane.
It is hard to fathom how such a hard-working, mild-mannered footballer can be such a divisive figure.
Maybe the fact Sir Alex Ferguson was prepared to give Fletcher his debut as a 16-year-old at Aston Villa in 2000, before administrative issues scuppered the plan, led to unrealistic expectations of the midfielder. It was eventually another three years before Fletcher made his United debut and he has gone on to make 342 appearances for the club.
But it's not as if he was being promoted as the new Bryan Robson or anything, and that's why it's baffling that he comes in for such sustained and, at times, vicious criticism.
He has been a loyal, dependable figure for United, who has always performed to his maximum. Maybe the way he plays to his strengths and lets his team-mates take the glory somehow shines the spotlight on him.
It probably didn't help that his absence from the 2009 Champions League final defeat by Barcelona due to suspension elevated him in importance to United.
Since then, Fletcher has done remarkably well to still be playing at the highest level after suffering from debilitating ulcerative colitis. He didn't play between November 2011 and September 2012, and he was then out for almost a year again before returning, coincidentally at Villa Park, in December 2013.
Louis van Gaal certainly recognises the characteristics Fletcher can bring to a squad after naming the 31-year-old as one of his vice-captains.
But Van Gaal has been unable to give Fletcher the playing time he both deserves and needs. United's early exit from the League Cup and lack of European football this season have certainly not helped Fletcher, who has made just 12 appearances.
It's a sign of how valued Fletcher is at Old Trafford that they are willing to let him leave on a free transfer, and also hold out the prospect of a coaching role when he does retire.
A move to West Ham has fallen through and West Brom have shown an interest. It's perhaps surprising that Celtic haven't come in a bit stronger for Fletcher.
He was a boyhood Celtic fan and playing in the Scottish Premiership could have been the ideal way for Fletcher to prolong his career while still giving him a chance to win trophies.
Celtic are long odds-on in the Scottish football betting to win the title again this season, and they probably don't need to sign anyone else right now. But Fletcher would help to raise the profile, especially to have the Scotland captain playing in the domestic league. He would also bring some invaluable experience and know-how, especially when it comes to playing in Europe.
It's certainly no slight on Fletcher to be leaving United. He should be commended for still having the fitness and ability to be playing in the Premier League following his illness.
His problem is merely the lack of games he has played means he is unable to rediscover the rhythm and consistency which was a hallmark of his game. Van Gaal is rightfully allowing Fletcher the chance to move on to a club which can offer him regular first-team football.
And, as he leaves Old Trafford, he should be remembered for all that he has given to the club over more than a decade. Such a committed and loyal player doesn't deserve some of the vitriol that has come his way over the years.
Other News
Arsenal manager Mikel Arteta has hinted that Alexandre Lacazette, Eddie Nketiah and Mohamed Elneny...

Arsenal know they need to beat Everton at the Emirates on the final day...