De Gea Stays At Man Utd: Real Madrid Give Up Pursuit & Explain Collapsed Transfer
David De Gea will stay at Man Utd after Real Madrid decided against appealing to FIFA and have released a statement explaining their version of events.
As the summer transfer window reaches it's climax, managers are working hard trying to strengthen their squads for the new season so we'll bring you all the news and gossip. Today, Real Madrid explain the collapse of David De Gea's move from Man Utd…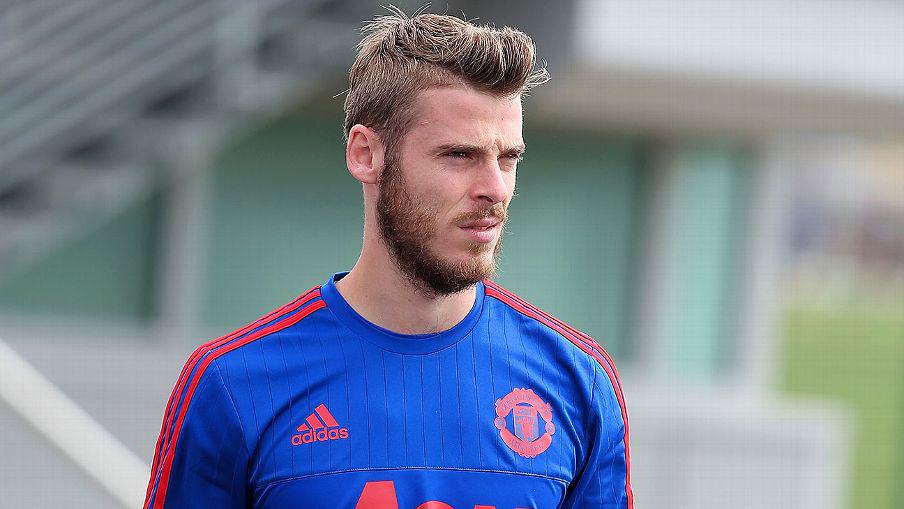 David De Gea will stay at Manchester United after Real Madrid decided against appealing to FIFA over the collapse of his proposed move to the Bernabeu and have released a statement explaining their version of events.
De Gea's future has been speculated about all summer long but it looked like he was finally set to seal a move to the Bernabeu when news broke on Monday afternoon that terms had been agreed with Madrid.
Sky Sports News were one of several media outlets who claimed that the two clubs had agreed a player-plus-cash swap deal that would see De Gea join Madrid with Keylor Navas heading to Old Trafford in the opposite direction.
The news outlet said that United would receive around £18m in cash as well as Navas – who was valued at around £11m – meaning the entire deal would be worth around £29m to the Red Devils.
However, as the 11pm GMT Spanish transfer deadline drew closer last night it became clear that this transfer was going right to the wire and no official word from either club had come as the deadline came and went.
Shortly after 11pm, news began to filter through that the paperwork hadn't been filed in time and De Gea's 'dream' move back to Spain had sensationally collapsed at the last minute.
We've been waiting to hear from one of the clubs involved and Madrid finally broke their silence this afternoon after releasing a statement explaining their version of events and it's safe to say they've firmly pointed the finger in United's direction.
The Spaniard's claim they did everything in their power to get the deals across the line in time and suggest it was United who dragged their heels and submitted the paperwork after the 11pm GMT deadline.
Here is the statement in full released on RealMadrid.com:
After what happened yesterday in relation to the attempted signing of David De Gea, Real Madrid want to clarify:

1. Manchester United did not open any channel of negotiation for … De Gea until yesterday morning.

2. Despite the difficulties involved in completing an operation of this nature on the last day of registration, Madrid agreed to open those conversations.

3. When Manchester United opened that channel of negotiation yesterday morning, they did so so long as it included reaching an agreement for the Real Madrid player Keylor Navas so that he could join the British club this season, and they informed [us] that they were in contact with the player's representatives.

4. Real Madrid and Manchester United quickly reached an agreement on the transfer of both players. After the corresponding necessary contractual documents were drawn up and with the aim of progressing with sufficient time to complete the Fifa TMS and his [De Gea's] registration with the LFP, Real Madrid sent the contracts to Manchester United at 13.39, Spanish time.

5. Manchester United handed over their comments [amendments] to the aforementioned contracts eight hours later, at 21.43 Spanish time, including some small modifications. As they were not significant they were immediately accepted by Real Madrid, with the intention of registering him in time both in the TMS and at the LFP.

6. Having got the signatures of De Gea and Keylor Navas, Real Madrid sent the English club the contracts, signed, at 23.32 Spanish time, and [then] waited to receive the final contracts back from them, signed by Manchester United.

7. Manchester United reached a final agreement with Navas's representatives at 23:53 Spanish time and it was at that time when the contracts were given to the player for him to sign.

8. Manchester United put the details of the David De Gea transfer, [but] not the Keylor Navas transfer, into the TMS at 00.00 Spanish time, while Real Madrid simultaneously delivered the signed transfer contracts/agreements. Real Madrid received the complete documentation at 00.02 and tried to access the TMS but that was already closed.

9. At 00.26 Spanish time, the TMS automated system invited Real Madrid to complete the details of David De Gea, given that the registration period in England is open until today. In the face of the possibility of a conflict regarding the player's transfer Real Madrid decided to deliver the contracts to the LFP, even though it knew that the deadline had passed.

10. Thus, Real Madrid has done everything necessary, at all times, to complete the two transfers.
The whole transfer has been a mess and for arguably the two most powerful football clubs in the world to end up in this situation is embarrassing for the game.
It will be interesting to see how United respond as they have indicated they submitted their paperwork shortly before the deadline, but it appears Madrid believe that not to be the case.
There has been talk that Madrid may appeal to FIFA but Spanish outlet AS are one of several newspapers who claim they have now thrown the towel in and won't be making any appeal as they know it's pointless.
If this is the case, then De Gea will be forced to remain at Old Trafford until at least January and he faces an awkard reunion with boss Louis van Gaal. The Dutchman axed the keeper from his squad amid the uncertainty over his future so it's going to be intriguing to see what happens now.
READ MORE –> Man Utd transfer news
De Gea will be away on international duty for the next week and will only return to Man Utd two days before their huge game against Liverpool on September 12. Will De Gea be in the right frame of mind to play in that game? Will van Gaal even select him? Only time will tell.
Other News
Chelsea are one of the most interested clubs in signing Napoli defender Kalidou Koulibaly,...

Arsenal are in talks over deals to sign Gabriel Jesus and Youri Tielemans as...