[Photo] Sterling Booed As He Collects Liverpool Young Player Of The Year Award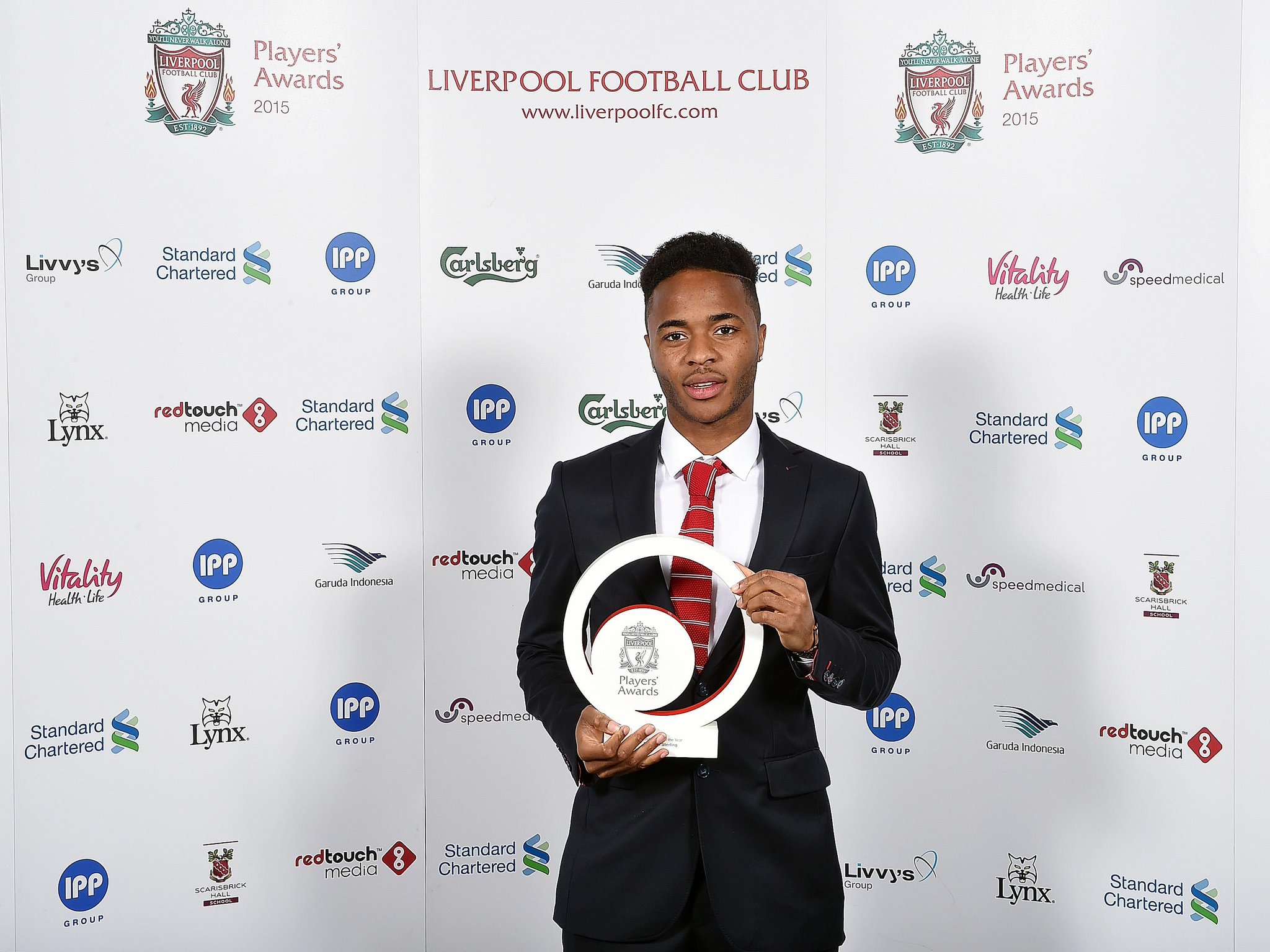 Unsettled Liverpool attacker Raheem Sterling was heckled and booed by fans as he collected the clubs Young Player of the Year award on Tuesday night.
Liverpool held their end-of-season awards ceremony at the Echo Arena and around 3000 fans made their feelings clear when Sterling was named as the clubs 2014/15 Young Player of the Year.
According to the Liverpool Echo, the 20-year-old started his acceptance speech by saying "I'd just like to say thank you to all my team-mates," before he was interrupted by a shout of 'stay Raheem'.
Boos quickly followed from large sections of the fans who were in attendance before Sterling ended his speech abruptly and hot-footed it off the stage and returned to his seat.
This comes shortly after news broke in the newspapers that Sterling has informed boss Brendan Rodgers that he wants to leave this summer and has no intention of signing a contract extension.
The hot reception aimed at the attacker overshadowed what was an excellent night for team-mate Philippe Coutinho, with the Brazilian taking home three honours.
His first award was 'Performance of the Year' for his display against Man City while he also won 'Goal of the Year' for his strike against Southampton and predictably he also took home the 'Player of the Year' award.
But the big talk of the night was Sterling and you'd have to say that receiving boos from the Liverpool fans is probably going to push him even closer to the exit door – although the Reds maintain they won't be pressured into selling the youngster as he still has two years remaining on his current deal.