President Confirms Chelsea Offer For Striker, Player Still Contemplating Move
The president of FC Tokyo claims that Chelsea have made a £4million offer for Japanese international forward Yoshinori Muto, according to reports.
As the opening of the summer transfer window approaches, managers are working hard identifying targets and lining-up potential deals so we'll bring you all the news and gossip. Today, Chelsea are linked with Yoshinori Muto…..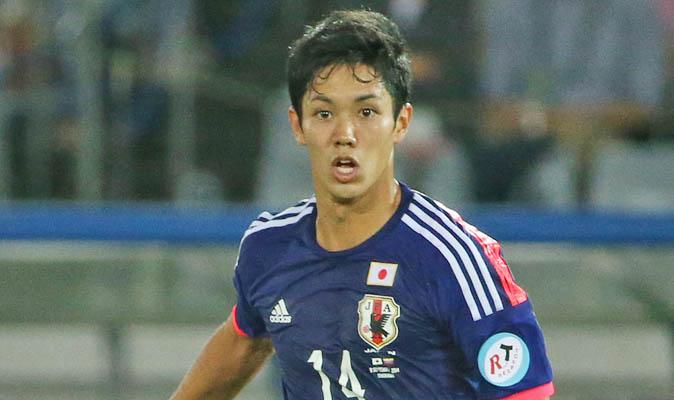 The president of FC Tokyo claims that Chelsea have made a £4million offer for Japanese international forward Yoshinori Muto but the player has yet to decide whether he'll make the move to Stamford Bridge, according to reports.
Muto began his career at FC Tokyo having joined the clubs youth system in 2008 but left the club after enrolling at Keio University in 2010.
The youngster continued to play football for the University team while he studied for a degree in economics and rejoined FC Tokyo in 2013.
Muto has since emerged as one of the most promising players in the J-League and has taken his professional career tally to 16 goals in 37 appearances after netting 3 times in his four games so far in the 2015 season.
The 22-year-old has also broken into the international set-up with 11 Japanese caps to his name and it appears the forward has now caught the eye of the Chelsea scouts.
FC Tokyo president Naoki Ogane has been quoted as telling reporters that Chelsea have made a firm offer with the aim of taking Muto to Stamford Bridge this summer.
'It is true that Chelsea sent us an offer for Muto.

'It is a formal offer with conditions. They want to acquire him in the summer.' Ogane is quoted as saying by the Daily Mail
However, while Muto has acknowledged that it's an honour to receive an offer from a club like Chelsea, he hasn't decided whether he'll accept the move to West London.
'I have not decided yet at all. It is an honour for me to receive this offer from a great club.' Muto is quoted as saying by the Daily Mail
The Daily Mail suggest that Chelsea's offer is in the region of £4m – which seems pretty high for a player who plays in the J-League and only graduated from university two weeks ago.
If he does complete a move to Stamford Bridge, Muto will become the first Japanese player to play for Chelsea in the clubs history but their offer has understandably been met with some skepticism.
The Premier League leaders only recently signed a new £200m sponsorship deal with Japanese tyre manufacturers Yokohama Rubber. The five-year shirt sponsorship deal is set to kick in at the start of the 2015/16 campaign and the Blues are looking to go on a two-week pre-season tour of Japan this summer.
It does seem a little coincidental that just two months after agreeing this record deal with a huge Japanese company that Chelsea have now made an offer for one of Japan's hottest talents.
READ MORE –> Chelsea transfer news
Are they looking to cash-in on the lucrative Asian market? Probably, but it would be an added bonus if Muto turns out to be a player who can offer more than just shirt sales.
The youngster predominantly plays as a left-sided attacker but he's also capable of playing up front or on the right wing so he would give Mourinho plenty of options in attack.
However, he'd be up against the likes of Eden Hazard, Willian, Diego Costa and Juan Cuadrado for a place in the starting eleven so I don't see him making any real impact on the first team any time soon if he does end up making a move to Chelsea this summer.
Other News
Barcelona midfielder Frenkie de Jong wants to move to Chelsea despite the long-standing interest...

Chelsea are unlikely to get Barcelona forward Pierre-Emerick Aubameyang on a cut-price deal, according...