Arsenal v Liverpool, Tottenham v Man City Among Games Rescheduled For Live TV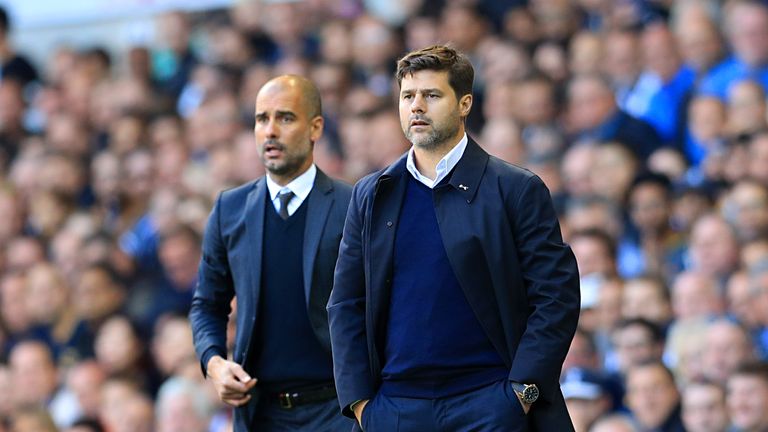 Arsenal v Liverpool and Tottenham v Man City are among the games to have been selected for list broadcast on TV during October and November, as confirmed by the Premier League today.
Manchester United's clash with Newcastle United at Old Trafford will be shown live on BT Sport on Saturday 6th at 17.30pm while Arsenal's trip to Fulham the following day will also be shown at 12.00pm.
Chelsea's clash with Southampton at St Mary's and Liverpool's huge showdown with defending champions Manchester City will both be live on Sky Sports on Sunday 7th October.
Chelsea vs Man Utd will be on Sky at 12.30pm the following Saturday followed by Huddersfield Town vs Liverpool in the 17.30pm slot on BT Sport.
Arsenal host Leicester at the Emirates in front of the Sky Sports camera's on Monday October 22nd while United's game against Everton will be on Sky the following Saturday at 12.30pm.
Crystal Palace host the Gunners on Sunday 28th in front of the Sky Sports camera's before Tottenham entertain Man City at their new ground in the 16.00pm kick off slot.
Arsenal are once again on TV as they take on Liverpool at the Emirates in early November while Tottenham and Chelsea will also be on live TV the following day when they take on Wolves and Palace.
We've got a huge day of football to look forward to on Sunday November 11th as Liverpool vs Fulham [BT Sport] play at 12.00 before Chelsea vs Everton and Man City vs Man Utd will be on Sky Sports.
Tottenham welcome Chelsea to the new White Hart Lane the following Saturday in the evening kick off slot before Arsenal travel to Bournemouth the next day with that match live on Sky Sports.
Here is a full list of the matches rescheduled:
Friday, 5 October
20:00 Brighton v West Ham (Sky Sports)
Saturday, 6 October
17:30 Man Utd v Newcastle (BT Sport)
Sunday, 7 October
12:00 Fulham v Arsenal (BT Sport)
14:15 Southampton v Chelsea (Sky Sports)
16:30 Liverpool v Man City (Sky Sports)
Saturday, 20 October
12:30 Chelsea v Man Utd (Sky Sports)
17:30 Huddersfield v Liverpool (BT Sport)
Sunday, 21 October
16:00 Everton v Crystal Palace (Sky Sports)
Monday, 22 October
20:00 Arsenal v Leicester (Sky Sports)
Saturday, 27 October
12:30 Man Utd v Everton (Sky Sports)
17:30 Leicester v West Ham (BT Sport)
Sunday, 28 October
13:30 Crystal Palace v Arsenal (Sky Sports)
16:00 Spurs v Man City (Sky Sports)
Saturday, 3 November
12:30 AFC Bournemouth v Man Utd (BT Sport)
17:30 Arsenal v Liverpool (BT Sport)
Sunday, 4 November
13:30 Wolves v Spurs (Sky Sports)*
*Should Spurs be involved in the UEFA Champions League the next Tuesday, this match will move to 3 November, at 19:45.
16:00 Chelsea v Crystal Palace (Sky Sports)
Monday, 5 November
20:00 Huddersfield v Fulham (Sky Sports)
Saturday, 10 November
12:30 Cardiff v Brighton (Sky Sports)
17:30 Crystal Palace v Spurs (BT Sport)
Sunday, 11 November
12:00 Liverpool v Fulham (BT Sport)
14:15 Chelsea v Everton (Sky Sports)
16:30 Man City v Man Utd (Sky Sports)
Saturday, 24 November
17:30 Spurs v Chelsea (BT Sport)
Sunday, 25 November
13:30 AFC Bournemouth v Arsenal (Sky Sports)
16:00 Wolves v Huddersfield (Sky Sports)
Monday, 26 November
20:00 Burnley v Newcastle (Sky Sports)
Best of the web