[Photo] Klopp All Smiles After Beating Wenger To Manager of the Month Award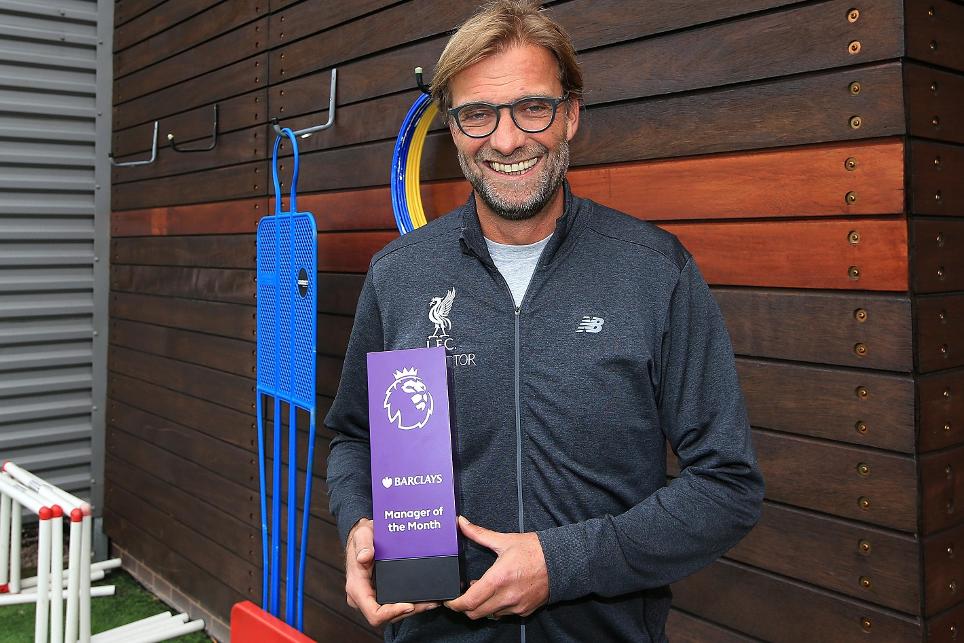 The Premier League have confirmed that Liverpool boss Jurgen Klopp has beaten off stiff competition from the likes of Arsene Wenger and Pep Guardiola to be named as the September Manager of the Month.
Liverpool started September with a 4-1 victory over defending champions Leicester City before securing an impressive 2-1 win over Chelsea at Stamford Bridge and rounded off the month with a 5-1 thrashing of Hull City at Anfield.
After picking up a maximum nine points from their three games Klopp was understandably nominated for the Manager of the Month but faced plenty of competition for the award with a number of high profile names also selected on the five-man shortlist.
Arsene Wenger and Pepe Guardiola were also in the running after helping Arsenal and Man City to three consecutive victories last month while Spurs boss Mauricio Pochettino was also short-listed after the north Londoners continued their excellent start to the new campaign.
However, the Premier League announced on Friday that Klopp has become the first German to win the award in Premier League history, with the Reds boss saying:
"I went into the office of my coaches and said, 'We are Manager of the Month! I don't need personal prizes but it's nice now I have another one'.

"We are on a good way but there are so many good teams in this league and so many difficult games for us, which we have to be ready for. I'm fine with the moment, but we have to play a few more games and hopefully we perform well."
Liverpool head in to this weekend sitting fourth in the table, level on points with Arsenal and just two behind leaders Manchester City, so Klopp will be hoping to extend their impressive run with a positive result over Manchester United on Monday night.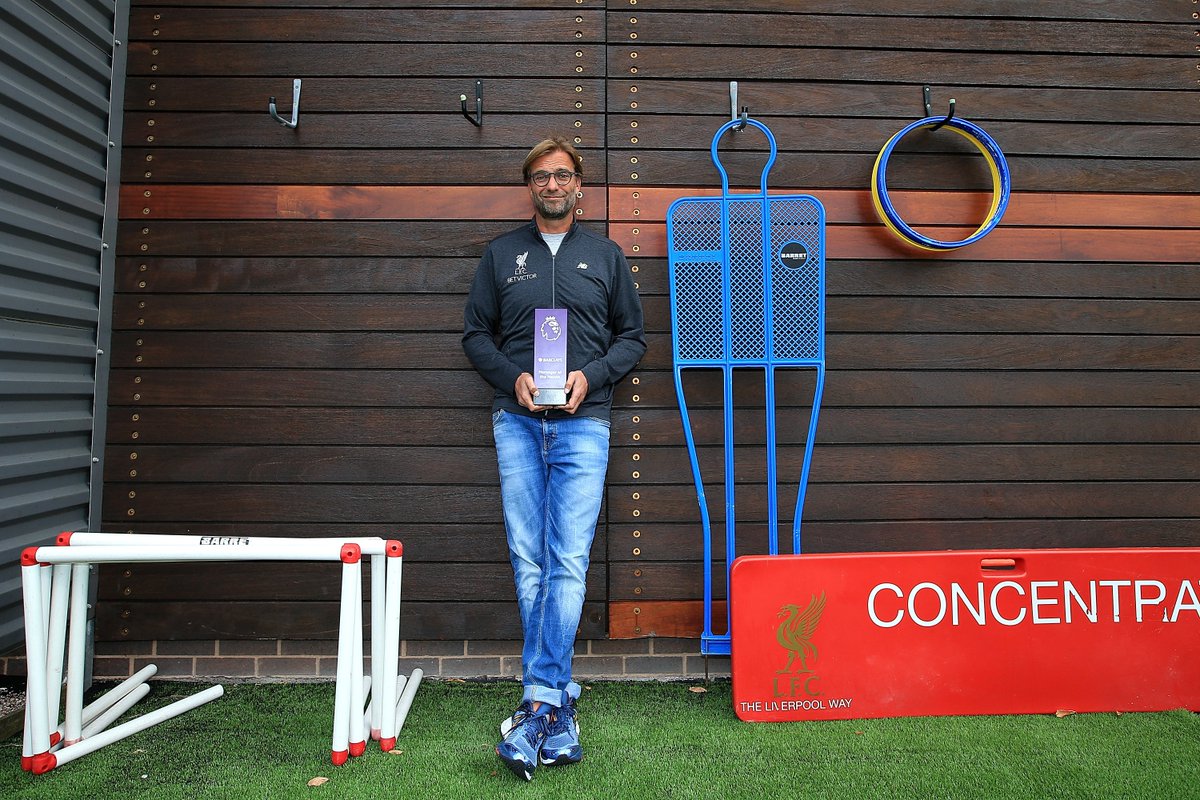 Best of the web