4 Negatives From Arsenal's 3-1 Capitulation Against Monaco
Arsenal have it all to do to qualify for the quarter finals of the Champions League after a 3-1 loss to Monaco. Gunner333 gives us 4 negatives from the game
Arsenal have a mountain to climb if they're to qualify for the quarter finals of the Champions League after a disastrous 3-1 loss to Monaco at the Emirates on Wednesday night. Here, Gunner333 gives us 4 negatives from the game…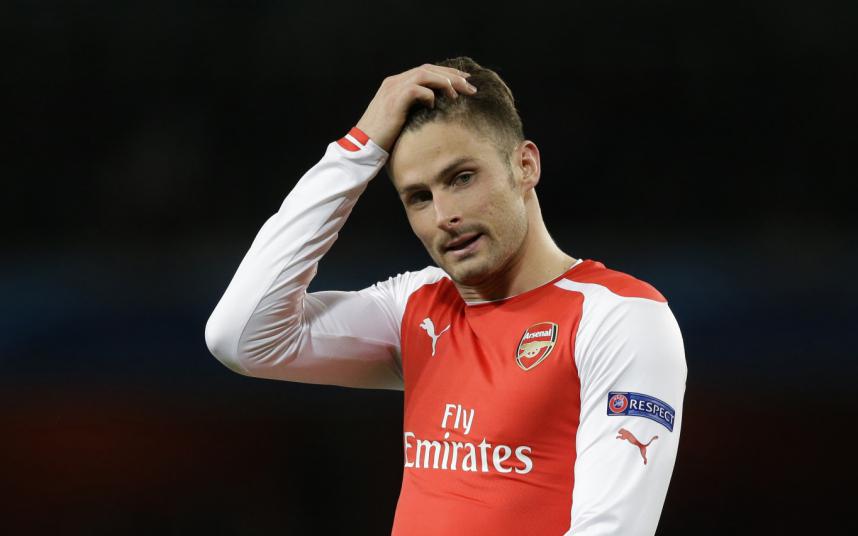 Following a rather fortuitous victory at Crystal Palace on Saturday, attention would turn to European progression for the Gunners in the form of a last-16 fixture against Wenger's old side Monaco.
Expectations of an Arsenal triumph were sky-high, but it would be a tentative start by the Gunners who, despite maintaining a stranglehold of possession, failed to create a great attacking threat in the early stages. Instead, it would be Monaco who would pounce first, courtesy of a combination of ambition and luck, as Geoffrey Kondogbia's long-range strike deflected off Mertesacker and flew past Ospina to hand Monaco a shock lead. Wenger's men mustered no response to the opener in the first half and faced the challenge of breaking down one of the competition's sturdiest back-lines in the second period.
Less than a minute into the second half and Giroud diverted Cazorla's low-cross wide, as the Gunners began on the front foot. An over-eager and naive pressing approach told for the hosts however, as Mertesacker committed to and lost out in a challenge high up-field, only to leave acres of space for forward Martial to exploit, the 19-year-old laid it wide to an un-marked Berbatov who lashed home a devastating second. Hopes of a greatly anticipated last eight appearance were fast diminishing.
The arrival of Walcott and Oxlade-Chamberlain would be welcomed and it was the latter who steered a spectacular effort into the top right-hand corner late-on to make it 2-1. Any brief hopes of an Arsenal revival would be de-railed though, as goalscorer Chamberlain conceded possession just inside the attacking half, allowing Silva to set Belgian Ferreira-Carrasco away, the forward advancing quickly to dispatch a third and killer strike for Wenger's men.
A truly abhorrent display in a match that provided so much promise, dismal from back-to-front, I shall now anlayse the Gunner's performance:
1) Lack Of Communication
When a team performs as poorly as this, sometimes it's just best to narrow it down to the very basics, which Arsenal could not have got more wrong. The players showed their complete naivety all over the pitch and their was no communication between the players to keep our shape.
In an attempt to repair the early damage inflicted by Kondogbia's strike, the team piled bodies forward and nobody showed any leadership to tell players like Gibbs or Bellerin to hold their runs. We also lacked any awareness in attack with Welbeck and Sanchez too often drifting centrally which narrowed our attacks and played right into Monaco's game plan.
2) High Line
For the most-part of the tie, one would have expected the entirety of the Arsenal defence to leave the field with nose-bleeds, they were playing so high up the pitch. Unfortunately, as ever with football, these mistakes are only ever put under the microscope if you concede through doing so. Step forward Per Mertesacker. Possessing an inherent lack of pace, the German giant got caught in no-mans land attempting to disposes a Monaco forward, when he would have been far better dropping off and keeping a strong line with the rest of the defence. In contrast, he was beaten to the ball, left out of possession and the rest is history.
Even more degrading is the fact this was not a one-ff by the defence. Switch to the second half when, granted, goals were needed so one would expect a little more pressing, but as oppose to defending the goal Arsenal had just scored, they had the back-four practically dotted along the half-way line and when a chance broke, no-one was able to cover Carrasco's run quick enough and he had a free run at goal. Remember just a few months ago against Anderlecht when the side underwent a slaughtering from critics for surrendering a three-goal lead through not keeping it conservative? A different scenario perhaps but still the same old outcome, and it's certainly not the first time we've been caught out when using such a high line.
3) Midfield problems
Monaco showed how sound a team they are in terms of organisation and they developed a game plan which intelligently reduced the number of chances the Reds would have. Goalscorer Kondogbia guarded the defence brilliantly and anchored the midfield, who could dispurse and press the Arsenal middle-men at a high intensity.
As a result, no Gunner had long-spells in control of the ball and were forced into basic errors. It was an all-round lackadaisical approach from the middle-men and the lack of a defensive midfielder following Coquelin's departure on the hour-mark told, as we were left wide open. Both Cazorla and Ozil had very little influence going forward and were left frustrated by the well organised visitors.
4) Giroud Wouldn't Have Finished a Mars Bar
Two-nil down, Sanchez sets him up and a golden opportunity presents itself to none other than Olivier Giroud. Had he buried the chance as oppose to blaze an effort into the crowd, we may very well be discussing a superb Arsenal come back. The reality is however, this miss merely encapsulated the striker's all-night performance, as he exhibited the technique of a Sunday-League forward.
Giroud has an absolute nightmare as he wasted at least four golden opportunities to get on the score-sheet and it was no surprise when he was hauled off just after the hour mark. I just hope his confidence isn't affected too much from his performance.
Ultimately words fail to capture the devastation we as Arsenal fans have witnessed and unless the Gunners do the impossible, it looks like another catastrophic last 16 departure – brilliant.
Other News
Arsenal are interested in signing Udinese defender Nahuel Molina in a player-plus-cash deal, Calciomercato...

Arsenal travel to St James' Park for Monday's late Premier League clash against Newcastle...