A Look At Why The Likes Of Arsenal & Chelsea Have Failed In Europe Yet Again
A brief look at Premier League clubs like Arsenal and Chelsea's recent lack of success in Europe through the lens of FFP and a heavily laden fixture list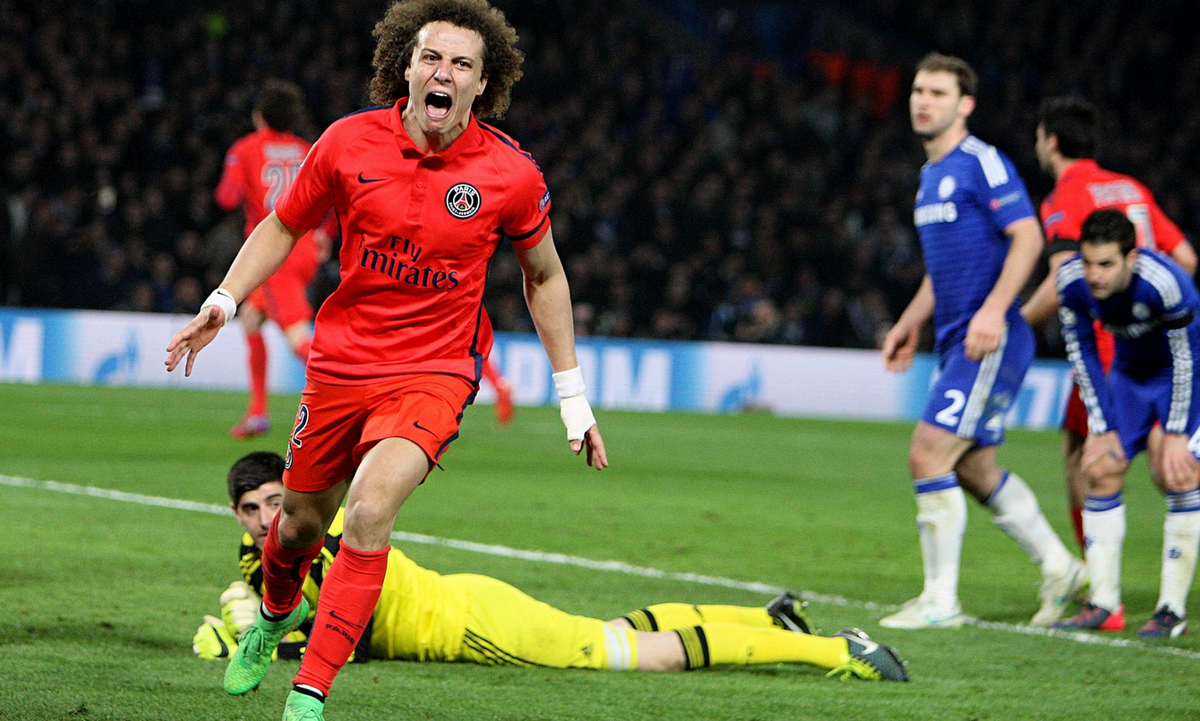 It has been a fortnight of turmoil once again for Premier League teams in Europe. Perennial qualifiers Arsenal crashed out to un-fancied Monaco, Chelsea were undone by a spirited PSG performance over both two legs, and Manchester City were outclassed and outgunned by the superstars of Barcelona for the second year running.
With the exception of Manchester City, the draw seemed favourable at face value. Most teams in the draw would have been happy to be matched up against Moncaco, and big spending PSG are arguably still not among the elite group of top European super powers despite their handsome spend in the transfer market and Goliath wage bill.
However, Arsenal were shell-shocked at home, struggling to hit back after a very shaky first leg display at home, Chelsea struggled to motivate themselves both home and away, and City, despite a heroic performance by Hart, were out of their depth once again with Messi pulling the strings up front as usual, 3-1 over the two legs a hugely flattering result for Manuel Pellegrini's men.
City are now facing up to the fact that inevitably squads will age, and without extensive annual reinvestment, a league winning side can struggle to keep up with the pace year on year. Pellegrini could well be out of the job come the summer without a turnaround in Premier League fortunes, and whoever replaces him will be somewhat inhibited by the restrictions of financial fair play, coupled with an academy that currently yields no home grown talent and may take some time yet to build momentum after a great deal of recent investment. However, things could well improve on this front sooner than first thought.
A recent dip in form from the Blues has left many Chelsea fans scratching their head. Before Christmas, we were debating whether or not this team could replicate Arsenal's 'invincibles' and go a whole season unbeaten. A star-studded eleven with strength, defensive organisation and attacking fluidity in abundance, a Mourinho-assembled winning machine. However, a long season, perhaps too many matches and an exhausting Christmas schedule may have left some of the squad catching their breath going into the latter part of the season. Still, with a three-point lead at the top of the Premier League and two games in hand, most would bet on them to take the title back to south west London.
Arsenal have invested a relatively large sum of money over the last two years in their push for domestic and European honours, and yet they struggle year after year against Europe's top clubs. Monaco were underdogs coming into the tie, and were arguably the lesser team over the two legs, especially at home. Defensive frailties and a distinct lack of physicality in midfield have contributed once again to Arsenal's downfall – fans will now be hoping to retain the FA Cup and qualify for the Champions League once again, an all too familiar outcome to their season, and a source of disappointment perhaps, especially after spending big on Sanchez, Ozil, Welbeck and more recently Gabriel.
In order to reverse our team's poor fortunes in Europe and compete with the likes of Bayern Munich, Real Madrid and Barcelona, spending big would be the obvious solution. We can achieve success without adopting a 'galacticos' approach to the transfer market, a sensible scouting network and further academy investment could well be the way forward. A reported £5 billion television deal for rights to broadcast the Premier League will help to balance the books and give the top four teams the necessary financial fire power to compete in the market and stay on the right side of FIFA's fair play ruling.
Barcelona and Bayern have both reaped the rewards of strong academy talent and domestic recruitment, perhaps it's time we took their approach. Bayern for instance, aim to have 6 players per year graduating from their academy with the talent required to play in the Bundesliga, two of which would be cherry picked for the first team, and then hopefully on to the national team. Barca have also seen Busquets, Iniesta, Xavi and most notably Messi shine in the first team, graduate from the academy and go on to win multiple Liga and Champions League titles, with no transfer fees laid out by the board.
Most recently, despite falling afoul of FIFA, they have looked abroad to bring the best international talent to their academy. Take Chelsea and Man Utd for instance, who adopted a similar stance and failed to get the best of John Obi Mikel, Gael Kakuta and Paul Pogba – who has of course has gone on to be one of the most sought after midfielders in Europe. We are clearly way off the mark in this respect, it is however a complex argument and perhaps there is no right or wrong philosophy to adopt.
A more extreme solution may be to adopt a winter break as seen in continental Europe. The punishing Christmas fixture list could well be partly to blame for a recent dip in form amongst our top clubs. However, a break seems highly unlikely as it is a lucrative time of year for the channels who pay the FA handsomely to broadcast the Christmas and New Year's matches.
Motivation to play and succeed in Europe should be top priority for our clubs, but with one eye on a very competitive domestic campaign as well as two cup competitions, a congested fixture list, littered with potential banana skins, European success may be a big ask for now. Take Manchester City's recent outing at Burnley as a prime example of how it is not always wise to rest your squad for a mid-week game.
However, looking back to recent years, we have seen English teams in semi-finals, finals and in the case of Chelsea and Man Utd, lifting the trophy, so perhaps there is cause for optimism yet. Let's hope so, as I for one would like to see an English team engraved on to the trophy sooner rather than later.
Other News
Chelsea will need to pay at least £45million to sign Brighton & Hove Albion...

Arsenal consider William Saliba as 'an important player' and want him to be part...