A Prince, a Prime Minister and A Football Icon – But England Lose to… Russia?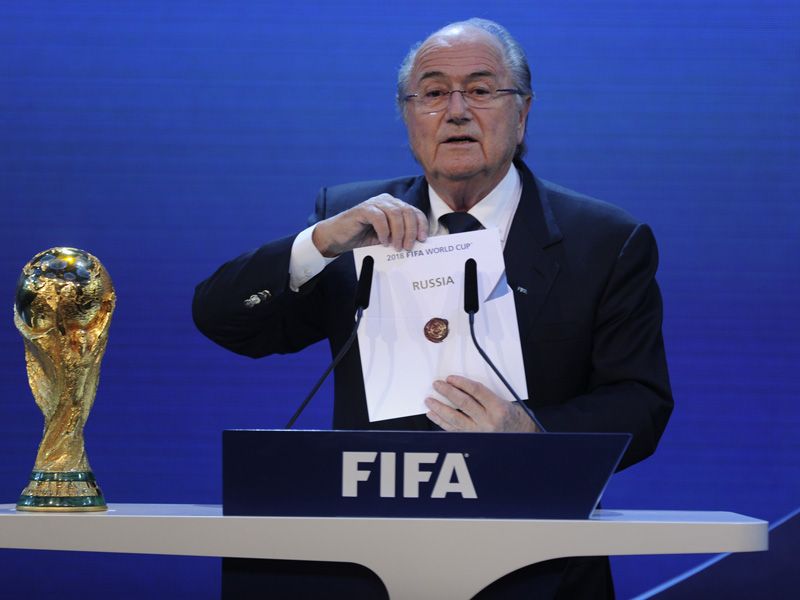 England's dream of hosting their first World Cup since 1966 is over, as Russia won in their bid to host the 2018 World Cup.
England sent over the Prince and future King of England, the current Prime Minister, and a worldwide footballing icon, but FIFA were persuaded by Russia, whose bid was backed by oil billionaire and Chelsea owner Roman Abramovich, among others. It is bitterly disappointing or England.
Our bid was clearly, far and away the best bid. We have the brilliant stadiums and facilities, we have the hugely passionate fans, we have the hype, the excitement, the love for football. We know know it feels to lose, that is for sure – we lose in the World Cup competitions all the time, but it doesn't stop us from having the same extreme hype year after year. It is even more disheartening that England went out in the first round of voting; meaning that the likelihood is that England received less than 5 votes out of 22. There really is something wrong there – that suggests that England had the worst bid out of all of the bidders – which is clearly untrue.
There will be questions asked about how this could have possibly come about. The credibility of FIFA really has to be questioned. Especially if England were considered to be the worst candidates. We clearly put masses of effort into the bid, while the Russian president only seemed interested when they won.
Did money and corruption play a part in the result? Consider also that the winners of he 2022 bid were Qatar – a country who are, like Russia extremely rich with oil, but whose stadiums are far less developed and facilities far less advanced than England's. Both Russia and Qatar have a big job in building new stadiums, new airports, new stations, and a friendly football environment for visitors; they must do this to justify their wins.
FIFA will say that the countries were chosen because of what they can do in the future, and how much development the country will undergo as a result, but shouldn't they have chosen the best bid? The BBC may be blamed for their Panorama programme accusing certain FIFA members of corruption, but if there is corruption, it should be sorted; a blind eye should not be turned on corruption in football and FIFA, and this result hasn't done any good in excluding England.
Other News
Chelsea are pushing hard to sign Barcelona star Pierre-Emerick Aubameyang before the transfer deadline,...

Manchester United will be looking to bounce when they take on Brentford at the...