The 5 Worst Players to Play for Arsenal in the Wenger Era
Here are the 5 worst players, in my opinion, to play for Arsenal since Arsene Wenger took over at the North London giants in September 1996.
Arsene Wenger has an impeccable reputation as someone who unearths raw talents, before polishing them into world class footballers. The likes of Nicolas Anelka, Kolo Touré and Robert Pirès all developed into outstanding players under his expert tutelage.
Even Wenger, however, was not immune to picking a few rotten apples from the tree. Here are the 5 worst players, in my opinion, to play for Arsenal since Wenger took over In September 1996.
1. Igor Stepanovs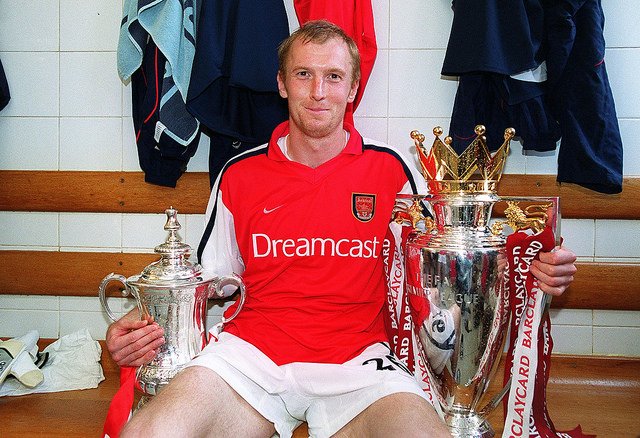 The cumbersome Latvian centre-back was signed from Skonto Riga without much hype in 2000. After a few of his performances, it was easy to understand why. Stepanovs looked like he was better suited to the rigors of Sunday league football than Old Trafford, where he was part of the infamous side that lost 6-1 against a Dwight Yorke-inspired United. His career took an unsurprising nosedive after he left Highbury in 2004.
2. William Gallas
It was widely believed that Arsenal had got the better end of the deal in the transfer that saw Ashley Cole head to rivals Chelsea. Arsenal received £5 million plus the French centre-back in exchange for the serial love rat and England left footer. Gallas, whilst being inconsistent on the pitch, was the figurehead and captain of a team that was rife with internal divisions and failed to live up to its potential. Will be remembered most for his infamous sit-down protest against Birmingham City, in a game where Arsenal's title challenge began to crumble.
3. Manuel Almunia
Remembered almost as much for his rubbish haircuts as his average performances, the Spanish goalkeeper was symptomatic of Wengers failure to properly replace Jens Lehmann – something he managed to do just recently with the signing of Petr Cech. One memorable performance against Barcelona in the Champions League aside, the former Celta Vigo keeper never looked comfortable as a number one keeper and was dropped without much ceremony in 2012.
4. Denilson
Remember him? Me neither. Conned his way into a 7 year stint with Arsenal, without ever managing to make an impact on the field. Now plies his trade in Abu Dhabi with Al-Wahda.
5. Nicklas Bendtner
It is a legend amongst Arsenal fans that Nicklas Bendtner, when being measured by psychologist Jacques Crevoisier for levels of self-confidence, scored the highest in the whole squad. Whilst showing some promise as a youngster (a productive  loan spell at Birmingham springs to mind), his footballing talent eventually succumbed under the weight of his ego. After a number of controversial incidents (including being arrested in Copenhagen for driving drunk the wrong way down a one-way Street) he now warms the bench at Wolfsburg without ever threatening to make it onto the field.
What do you think of my list? Who would your worst player be?
Other News
Manchester United officials held talks with the agent of Joao Felix in Madrid on...

Chelsea plan to hold fresh talks with Pierre-Emerick Aubameyang's camp this week before considering...