[Photo] Arsenal Star Shares Snap Of Injured Foot Following Sutton Win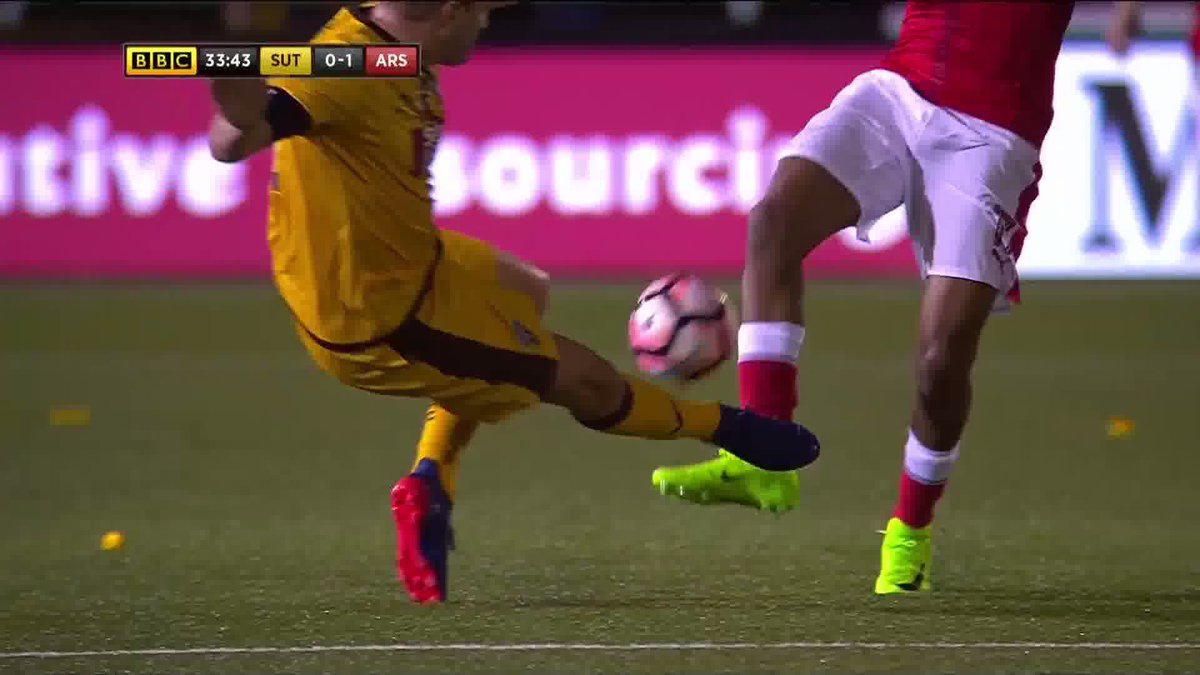 Arsenal star Alex Iwobi has shared a photo of his bandaged ankle after he was on the receiving end of a horror tackle during our 2-0 win over Sutton United last night.
Iwobi started in attack against the non-league hopefuls during our FA Cup fifth round clash but he was left in a heap after being scythed down by Sutton defender Jamie Collins in the first half.
Collins went straight through Iwobi with a high tackle and while he did get the ball, the Sutton man followed through to catch Alex on the right foot. Inexplicably, the challenge went unpunished by the referee and the commentators described it as a 'good old fashioned tackle'.
The Arsenal midfielder was able to carry on but had an extremely poor game. To be fair, Iwobi has been out of sorts for several weeks so it wouldn't be fair to lay blame solely at the tackle for his performance.
However, it comes as no surprise to see that the 'good old fashioned tackle' did in fact leave Iwobi injured as the Arsenal man took to SnapChat last night to share a photo of his foot wrapped in bandages.
There has been no official word from Arsenal on the injury so we don't known how bad it is or how long Iwobi may be sidelined for.