The Key Thing Missing From Rooney's Move From Man Utd To Everton
After Wayne Rooney completed an emotional return to Everton following 13 illustrious years at Man Utd, we look at what was missing from the move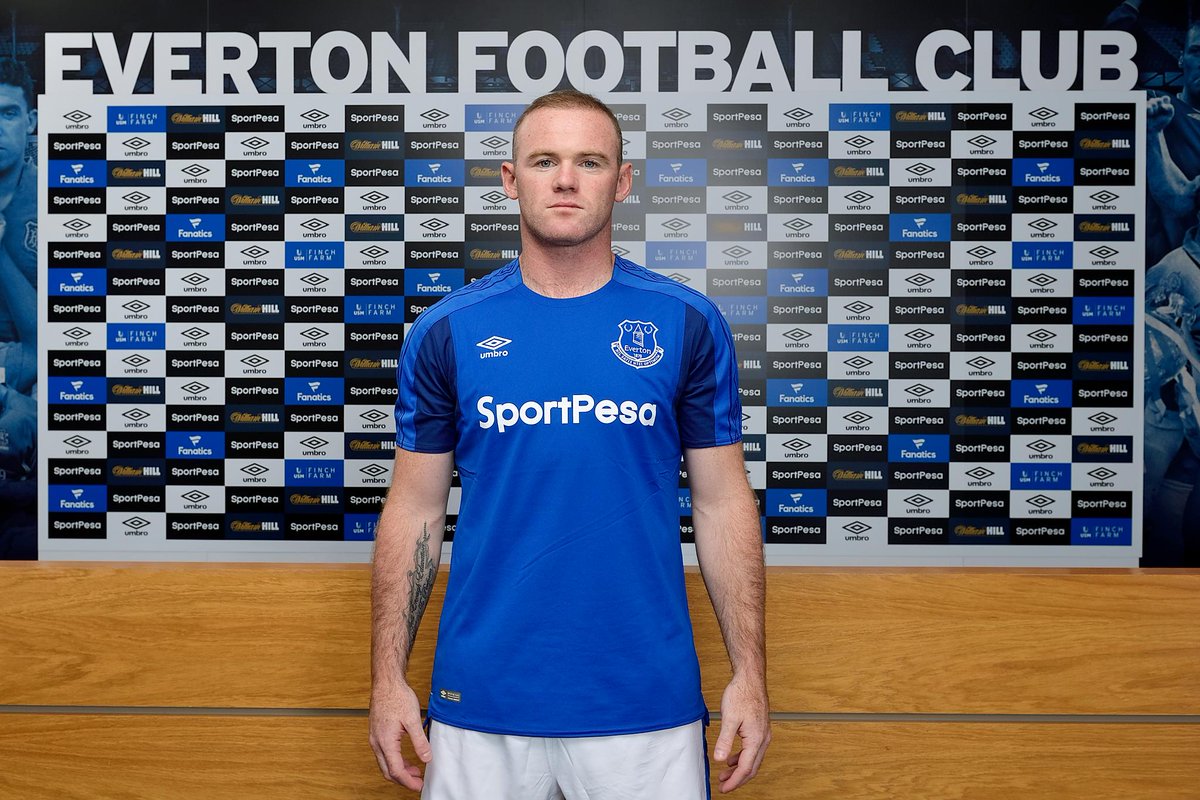 In the past week, the landscape of Premier League football has changed significantly. The biggest news of course has been the £75m move of Romelu Lukaku from Everton to Manchester United. It's 'big news' in terms of transfer fee, a player with huge potential, and of course because Manchester United are involved. Another storyline that is of course closely linked, but will perhaps not get as much headline space, is the move of Wayne Rooney to Everton; to the club where his path towards legendary status first started.
As someone who has always been a Rooney fan, someone who has become irritated with mindless criticism of him in recent years, and someone who was fearful that his illustrious club career was in danger of fizzling out, I felt a sense of relief at how things have turned out. Relieved; but unfulfilled.
What's Missing?
In a sporting sense, Football has always been where most of my love, passion and knowledge has been centred, and will long continue to be. In recent years though, NBA Basketball has become my 'second sport' if you will, which is where the muse for today's article comes from. Kyle Lowry of the Toronto Raptors made the decision to resign with the Canadian Franchise in the past week, and although it was first reported by ESPN, the player himself wrote a compelling and intriguing article in The Players Tribune. It explained his decision, the emotions he felt, what the future holds and the lessons taught by the past; exactly what I would love to hear from Wayne Rooney on his latest move, or Frank Lampard on his strange exit from Chelsea, or Gareth Bale on his time in Spain, and so the list goes on.
"Footballers haven't got a brain cell between them, let alone put an article together by themselves" would be the first retort I imagine. I'm not asking for subtle literary technique, or perfect grammar or sentence construction (which is good given the questionable quality of some of my own writing), just an insight into the world of being a professional footballer.
As I'm sure Rooney would admit, he was immature and brash in his early returns to Goodison Park. Likewise, the Everton faithful were upsettingly unwelcoming, motivated by the hurt they had felt from losing 'one of their own' to not only a rival team, but a rival city; a rivalry which someone not from Manchester or Liverpool can only guess at. But later in his career, he rekindled his relationship with the Toffee's faithful, playing in testimonials at Goodison and even donning the blue kit once more for the sake of charity. Now, more mature still, and although not the explosive player he once was, Wayne Rooney possesses the footballing brain and unquestionable leadership and passion that will hopefully prolong his career for many years yet. If it's not being too greedy, I'd like to think also that Ross 'untapped potential' Barkley will learn copious amounts from Rooney, and so his legacy will live on.
Reminiscing about Rooney's rise from the starlet of the country following Euro 2004, to becoming a Champion of Europe, Manchester United captain and breaking records so historic that they won't be fully appreciated until years from now, is something that for a football fanatic (nerd) like myself is nostalgic. But what would be even more nostalgic is reading about it in his own words, without the prompting or leading of an interviewer, without a headline or even a purpose, just because he wanted to share what the experience has been like. Who wouldn't want to read that? I know I would…
Follow George On Twitter @George_W_Keaney
Other News
Barcelona midfielder Frenkie de Jong wants to move to Chelsea despite the long-standing interest...

Chelsea are unlikely to get Barcelona forward Pierre-Emerick Aubameyang on a cut-price deal, according...