Man Utd 0-0 Liverpool | Injuries ruin Premier League's footballing orchestra
A look at Manchester United's 0-0 draw with Liverpool and how a serious of injuries ruined what could have been a memorable game at Old Trafford.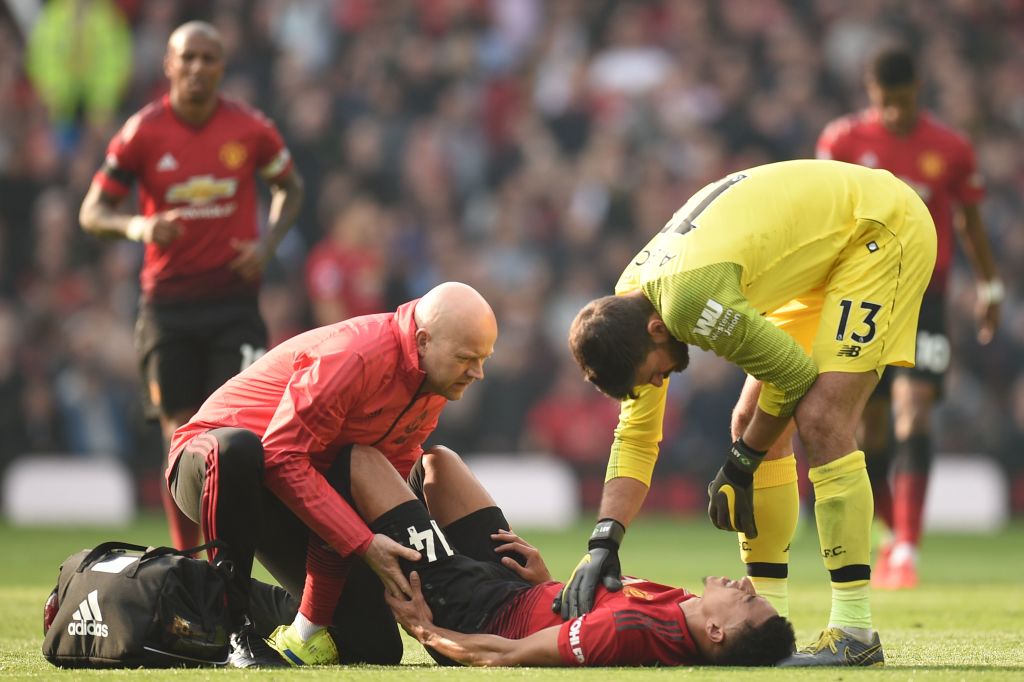 The two biggest clubs in English football went into this Sunday's fixture with their own agenda. Manchester United wanting to spoil their rivals championship push and boost their top four hopes, Liverpool hoping to move clear of title competitors Manchester City.
Man Utd also wanted to maintain the momentum of Solskjaer's reign as interim manager. Losing Martial and Lingard to injury hurt more than the loss to PSG in the Champions League. Lingard was rushed back into the squad 12 days after his hamstring strain and showing his importance to United's tactics and game play whereas a surprise omission from the squad was Nemanja Matic who picked up a muscular injury ahead of the game.
Liverpool seemed to have applied the handbrakes lately with 3 draws in last 4 games in all competitions. A win against United at Old Trafford would be a massive boost, propelling them to the top of the table and keeping City at bay.
The game started off with Liverpool putting some pressure on Ashley Young whose weak back pass forced De Gea to handle the ball in his own box. Confusion prevailed for a minute or so and eventually Milner driller the indirect free kick right at United's wall. The footballing orchestra that we all hoped for hit its high note at the very first minute and then just broke down.
What is gonna follow is more of a medical report than a match report. Rashford injured his right ankle in a hard tackle by Henderson at the 14th minute. Sensing things aren't going well, Lingard was sent on to warm up to potentially replace Rashford. As Rashford labored on, word from the touch line was Lingard did not feel particularly confident and Sanchez started warming up.
That's when the orchestra strings started breaking one by one. Ander Herrera went down clutching his right hamstring in the 20th minute forcing Solskjaer to make his first substitution, Andreas Pereira, to be brought on. 5 minutes later it was the other Spaniard, Juan Mata, limping on holding his right hamstring thereby ending his game for the day and forcing United to make their 2nd substitution.
All eyes were on United's bench and on came Lingard. Solskjaer seems to trust an unfit player over the highest paid player in Sanchez. This was a grenade thrown into the game, hoping to have some impact and like any bomb it certainly blew up. For a moment though it felt as if it was Liverpool who were going to face the blow back in a sweeping move that involved a delicious through ball from Lukaku putting Lingard one on one with Alisson. The Brazilian No. 1 was quick off his line and plucked the ball from Lingard's feet sending him tumbling to the ground thereby tweaking the third hamstring of the night.
Sanchez was brought on for Lingard which resulted in United using all 3 substitutes within the first 43 minutes. The rest of the game was like any concert without the strings section producing little to no visual music to any of the viewers. Even Jurgen Klopp's heavy metal team barely struck any chords through out the night.
Liverpool certainly missed their chance to go 3 points clear of City, even Jurgen Klopp admitting this was a missed opportunity in his post match remarks. United were there for the taking for the whole of the second half with Rashford simply on the pitch to keep it a 11 vs 11 game. It felt as if Liverpool showed too much respect to this United side and failed to capitalize on their opponents misfortune.
As for United this is a time for reflection with as many as 5 United first team players (Martial, Matic, Mata, Herrera and Lingard) all suffering muscular injuries in a span of 10 days. It will be interesting to see how United will be able to produce the music under the Solskjaer orchestra with so many broken hamstrings.
Written by @naren_foxy
Other News
Chelsea manager Thomas Tuchel would like the club to sign Manchester City attacker Raheem...

Manchester United are considering an approach for Chelsea midfielder N'Golo Kante, The Guardian reports....