Arsenal (Barcelona)/ The Champions League play-offs…
Hello Gooners, There is nothing much to blog about these days since the seasons got over. I know there has been a lot of speculation about transfers, but if I start with those it should take me months to finish. I saw the UCL final with my mates in my house. Personally I hate United […]
Hello Gooners,
There is nothing much to blog about these days since the seasons got over. I know there has been a lot of speculation about transfers, but if I start with those it should take me months to finish. I saw the UCL final with my mates in my house. Personally I hate United so I was rooting for Barca. But it only lasted for 90 mins. Anyway they deserved to win so we can't blame them.
The media (and by that I mean newspaper reports and blogs) sometimes goes beserk on some issues. This time unfortunately (and yet again) after the 28th it was again us and Barcelona. I mean why? Why does everyone start comparing us with Barcelona?
I really don't understand what the problem with football fans is these days. Barcelona teach Arsenal, Barcelona the "Spanish Arsenal', I mean give it a break. It's already bad enough that we have to bare all the shit that club has thrown at us, despite our courteous and respectful behaviour. And now even this…
Yes, Barcelona is a brilliant footballing team which fans around the world look at in awe. They play superb football and are a class apart from their rivals in Spain. They have very gifted players and primarily are a fan-based club. But that does not mean every time they maul an English side, they have to be start comparing with us. They are different and so are we. It's true that both of us play a brand of football that is exquisite and lovely to the eye. BUT yet we are very different teams, with respect to the way we are run.
Barcelona and Arsenal play the same brand of football. Bull-sh*t.
Yes, you heard me say it. BULL-SH*T. We do not play the same brand of football as Barcelona play. Football is a pass and move game. Although it is true that we play a similar game it is not at all the same. If it was the same then we would have won the league. Arsenal plays football which is more of the conservative type. We pass the ball, preferably play long and flat and fast. Our short passes last for may be 5-6 before we have to take the initiative. Barcelona on the other hand don't choose to play the long balls type. They prefer the slow build up and direct approach of passing around in triangles. Before they take the initiative they probably complete atleast 12-14 passes. They have a top class midfield and the only way to make them NOT play is to stop their midfield. Easier said than done isn't it. Arsenal does show the Barcelona brand of football on certain occasions but it's not always the case.
Bottom Line: We do not play the same football as Barca.
Now…
Q. Can you really blame us?
A. No.
I have said that we do not play the same brand of football as Barcelona. Similar and same are two different things, and to understand this motion of whether Barca and Arsenal play the same it is very important. But I would further go on to say that people should not blame or start comparing us to the brand of football Barcelona play. The main reason for this being that we play in different leagues and the premier league is a league which is played at a much faster pace than the La Liga. There is more pressure and the teams are of a higher standard than the teams in La Liga, with no dis-respect to them at all. If FC Barcelona played a team like Stoke, I would not say they would draw or lose, but to be honest it would be difficult for them to have the match they want.
Now I really don't want to get further into such an argument because I find it STUPID and Irrelevant. Honestly, I have better things to write about than a Spanish team.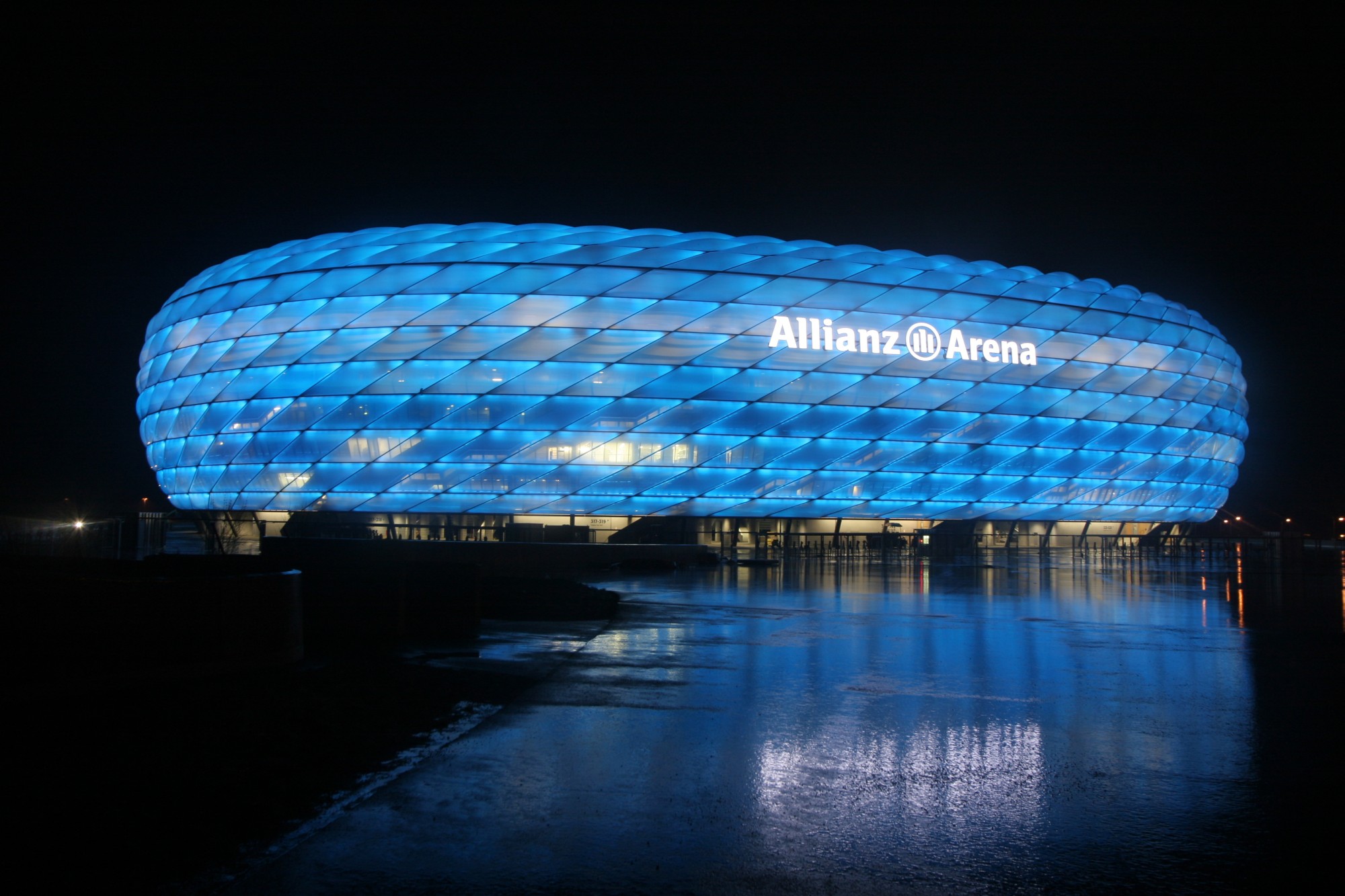 Next year's champion's league as we all know will be held in the Allianz Arena, Munich. That stadium is a marvellous stadium, and you can probably spend an entire day at Munich looking at it.
BUT as you know we are officially not in the champion's league. So who are the teams we can face. Firstly, let me clarify that we MOST LIKELY WILL NOT FACE Bayern MUNICH. They possess an UEFA coefficient higher than us and thus they shall be seeded probably with us against other teams. It basically goes like this. The teams with the highest UEFA coefficient are seeded together and they shall face the teams with the lowest UEFA coefficients. Arsenal and Bayern should probably go together and thus we may not draw them.
However the teams which we may draw, ('MAY') are one of the   bottom 5 – Dynamo Kyiv, Udinese, Panathinaikos, Standard Liege and Twente.
The remaining teams along with us are Villarreal, Lyon, Benfica and of course the hosts, Bayern Munich.
I shall keep you updated as we get more news about the seeding procedure, but as for now it should go like this. Alright Gooners, my last piece of 'blogging.' I am going to London this week so I most probably will not be updating the blog every 3-4 days. Although if I hear anything I will post it !
My summer starts now…
Guns-out,
Other News
Chelsea have been put off by Juventus' initial demands for defender Matthijs de Ligt,...

Chelsea remain interested in signing Barcelona attacker Ousmane Dembele this summer, Spanish publication Sport...