Red Mist Moments – Should Sports Stars Receive Counselling?
Everyone involved with sport will understand that the pressure of competition can sometimes lead to the line being crossed in terms of what is deemed acceptable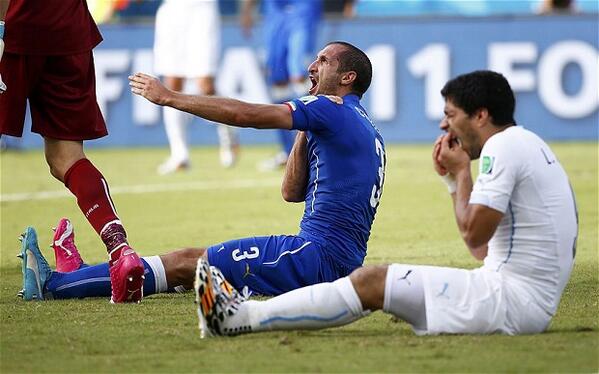 Everyone involved with playing any kind of team sport will understand that the pressure of competition can sometimes lead to the line being crossed in terms of what is deemed acceptable. In professional sport, with so much scrutiny nowadays, cases like the one of rugby league player Ben Flower and his actions against Lance Hohoia in the Grand Final between Wigan and St Helens last month are bound to be widely analysed by those inside and outside the game.
While the Wigan prop was not the first – and certainly won't be the last – to be banned for what has happened out on the playing field, the reaction of St Helens chairman Eamonn McManus after the October 11 spectacle raised some interesting issues surrounding the personal and professional support made available to the perpetrators of these types of incidents.
Flower was given a six-month suspension for punching his opponent Hohoia, who was lying prone at the time. Rugby (both main forms) has never received as much bad press for the conduct of its players as football, with the old British saying, "Football is a gentleman's game played by ruffians, and rugby is a ruffian's game played by gentlemen," having always been widely quoted in defence of the morality of the sport. So to say that this recent misdemeanour has come as a shock to rugby fans is something of an understatement.
In similarly high profile cases in football, Manchester United's Eric Cantona was given an eight-month ban for his kung-fu style kick on Crystal Palace fan Matthew Simmons during the 1994/95 season, while Luis Suarez has more recently been given a four-month suspension (now ended) for biting Italy's Giorgio Chiellini during this summer's World Cup in Brazil. This was the third time the Uruguayan has been reprimanded for biting an opponent.
The public outpouring of anger is understandable when such a well-known (and usually highly paid) sportsperson acts in a way that the authorities and those with an interest in the game simply cannot condone. However, the graciousness of the opposition team's chairman in accepting the player will be punished for his actions, yet still showing concern for the individual, is only to be commended.
In his statement, issued the day the findings of the disciplinary hearing were made public, McManus said:
"These matters have to be dealt with by the appropriate body within the game and it has so been.

"Whilst serving his ban it is critical that Ben is now provided all due personal and professional support. His rehabilitation is now paramount. During the period of his ban he will be no more than a 25-year-old boy who will be extremely vulnerable emotionally.

"We must assist him in any way that we can and accept him back into the sport. There is a person behind the player, and I am reliably informed by all that it is a good one. He must know that from all. Lance Hohaia certainly feels that way towards him also.

"The sport of Rugby League should not be judged by this event, but by how it deals with it."
This was certainly a bold and unexpected viewpoint, but one which raises questions for those falling foul of the rules in all sports. Some consideration must be given to the guilty party in ensuring the underlying issues are addressed and that they are given the right level of support in which to move on from their part in what happened.
The problem lies with the fact that there is still a taboo surrounding the admission that someone (usually with a certain image to uphold) is receiving psychological counselling. In sport, this is certainly the case. However, this should never be seen as a sign of weakness – but strength, in admitting that they need help in this area.
Therefore, some form of counselling, provided by fully-trained experts in the psychology profession, might prove extremely beneficial to sports stars in learning how to deal with their actions and understand what might have triggered this behaviour. Club-appointed sports psychologists may already be there for those employed by the organisation, but this counselling support could be made a compulsory part of the rehabilitation process.
By making sure these events are dealt with appropriately – not just in terms of punishment, but also in the provision of support for all parties concerned – this may be able to ensure that sport can move on from such incidents and that players don't feel embarrassed about seeking help in learning to deal with and control their emotions.
Other News
Arsenal manager Mikel Arteta has hinted that Alexandre Lacazette, Eddie Nketiah and Mohamed Elneny...

Arsenal know they need to beat Everton at the Emirates on the final day...