Why Arsene Wenger Is Eyeing A Surprise Move For Mehmet Topal
With reports suggesting Arsenal are making a move for Mehmet Topal, Gunner333 looks as what the midfielder would offer if he made the move to North London
With reports suggesting Arsenal are making a move for Fenerbache midfielder Mehmet Topal, Gunner333 looks as what the Turkish international would offer if he made the move to North London….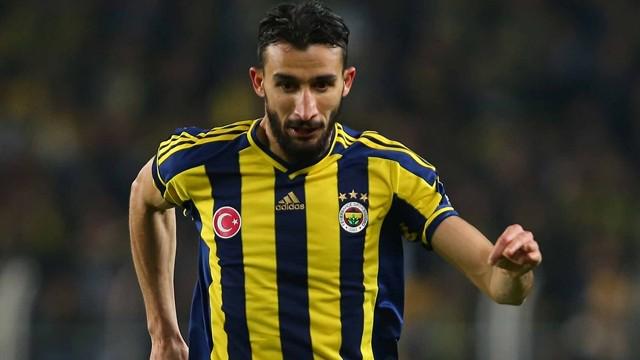 As well as the big, ongoing sagas which dominate the Summer's business and take all the headlines, a transfer window would not be complete without a little surprise and controversy; the latest rumour to raise the eyebrows of the Arsenal faithful being a bid for Fenerbahce midfielder Mehmet Topal. According to the Metro, the Turkish club have reported that they have received a £5million offer from a 'mystery club', which has predominantly been tipped as being the Gunners.
So just why would Wenger rebuff the opportunity to snap up the likes of Arturo Vidal or Morgan Schneiderlin to go in for a relatively unknown 29-year-old who could decline in a couple of seasons? Well, look a little closer and it looks crystal clear…

Coquelin Tutor?
Last term's progression of Francis Coquelin was unrivalled and the Frenchman transformed himself from being on the brink of an Arsenal departure to a regular fixture in Wenger's first eleven. As the latter stages of the season unfolded, Francis proved he could act as Arsenal's catalyst through his no-fear approach in going in for challenges and then distributing play out wide or through the middle. It seemed the 'defensive-midfielder' wrangle had finally reached a solution, but the more pessimistic among Arsenal fans believed Coquelin to be too raw and inexperienced to guard the defence.
How does Topal fit into this you ask? Well, rich with experience in Turkey's top flight, La Liga and the Champions League, the former-Valencia man is an established virtuoso in the defensive midfield role and could pass his knowhow onto Coquelin. Yes, Arsenal already have the midfield veterans Matthieu Flamini and Mikel Arteta in their ranks who can converse their knowledge, but a fresh-faced, old head by Coquelin's side could go a long way to chalking out the errors in the young midfielder's game. It would be far more beneficial to have humble experience by Coquelin's side than a young ego.
Moreover, the addition of an older midfielder would provide Francis Coquelin with competition and someone to work with closely, but not to a degree where the Frenchman will feel surplus to requirements; he will keep on his toes but will not be superseded by a multi-million pound name which the fans would like to see a lot more of.
The Finished Article
A big bonus of signing someone at 'peak age' is that very little coaching is required and they can often handle themselves on big occasions. If the deal were to come through, then Mehmet would not have to battle the burden of a gargantuan price tag and he could just focus on his game; something which fits the Gunner's style of play to perfection…
Nicknamed 'Örümcek' or 'Spider' in his home nation, Mehmet's long legs and height – 6′ 1" – makes him a great player for winning aerial battles and latching on to stray passes. Arsenal's inability to press sides enough and allow opposition midfields too much space has been scrutinised and labelled as the reason for conceding sloppy goals – Topal's arrival would certainly silence these concerns as his game is focused purely on the defensive front, whereas other holding players Arsenal have been linked with are not opposed to drifting forward and having a crack at goal. The Turk would leave this to the professionals in that area and not be deterred from his defensive duties.
His attitude to the game also means he could be at top gear for longer than the likes of diminishing talents Arteta and Flamini, as he is very conserved in his role, not looking to roam the midfield too often, meaning he can be at full fitness throughout the course of a game.
Bargain Buy
As mentioned, the absence of a big price tag looming over Topal's shoulders will pay dividends for the midfielder and even the most optimistic of Gooners would not welcome him with the greatest anticipation, so he's got little to lose. At just £5-million, roughly €7-million, the deal for the Turkish midfielder would not eat into Wenger's budget excessively and spending big on a position which won't necessarily provide you with goals and assists directly may seem a little alien, so this could yet prove an artful move by Arsenal.
And, for those Arsenal fans frustrated by talks of this deal going ahead, following speculation of much bigger names, do not dismiss this as another misguided Wenger move. Ultimately, the money saved in completing a deal of this kind could free up the finances to go out and secure a world class striker or centre-back, areas some pundits believe to be in far greater need of improvements than the defensive midfield position.
In addition, Mehmet Topal will almost certainly see this as a fantastic opportunity for his own career and is unlikely to warrant imprudent wages, something which the younger of Arsenal's targets would, and this could initiate departures of some of Arsenal's more costly midfield crop, which would yet again mean Wenger has filled the holding midfield void but has spent little in doing so.
Thanks for reading and feel free to leave your comment below….
Other News
Manchester United have the opportunity to sign Lazio midfielder Sergej Milinkovic-Savic for around £50...

Lazio midfielder Sergej Milinkovic-Savic has given the green light to join Manchester United this...