Five Ways Footballers Spend their Spare Time
They've got money and they like to spend it; the lifestyle of footballers allows for many hobbies so here are five common pastimes of the famous footballer.
They've got money and they like to spend it; the extravagant lifestyle of footballers allows for many expensive hobbies, whether it be adopting exotic pets or spending large sums of money at the casino. Below are five common pastimes of the famous footballer.
Travel the world
Not including the countless countries to which they have to travel for the job, footballers are known to have a taste for holidaying in exotic lands. Cruising the coasts of high scale living, stars such as David Beckham and Gerard Pique are well known for their taste in luxury hotels, international fashion and fine dining. Mario Balotelli famously bought mansions in the UK, Spain and Belgium, whilst US tourist spots like Miami and California have long been favourite holiday destinations of football  stars like Memphis Depay and Steven Gerrard.
Try their hand at poker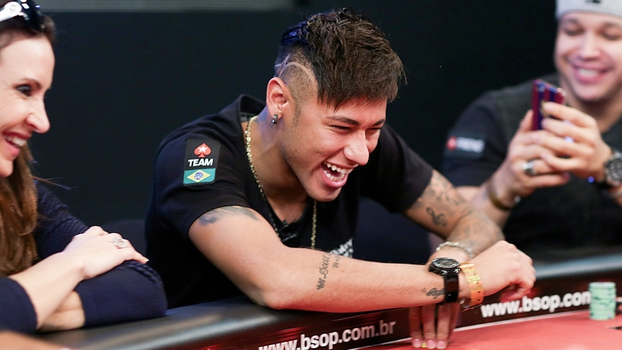 It's not surprising that footballers like to take a break from the extreme physical demands of football and instead focus on a more easy-paced sport from time to time. Poker has long been the card game of choice amongst footballers, with stars like Ronaldo and Neymar Jr partnering with PokerStars to promote the brand and its tournaments. Some footballers, like Teddy Sheringham, have gone full-time professional, whilst Gerard Pique enjoys poker mainly as a side hobby (though he still managed to go impressively far in the World Series of Poker in 2013) With a footballer's wage, it's no wonder they can afford to bet large sums of money at the card table – whether at high-stake tournaments or in online poker rooms.
Swing some golf clubs
Just like football, golfing is one of those games which has become a symbol of masculinity and – for the successful – wealth. It's also known for its relaxing pace and the pleasant scenery it allows. Golf might understandably provides a refreshing alternative for footballers who are used to frantic sprinting and incessant sweating, hence why so many famous footballers are known to enjoy the sport. Frequenters of the golf club include Dwight Yorke and Daniel Agger.
Surf the waves
Water sports are evidently also popular amongst big names in football. Pepsi's 2005 ad showed David Beckham, Thierry Henry, Roberto Carlos, Raul Gonzalez, Ronaldinho, Fernando Torres and Rafael Van Der Vaart playing football in the sea – but the aforementioned footballers didn't just take to the waves for a commercial gimmick; each one has, with varying frequencies, been spotted surfing for leisure.
Spend time with their furry friends
It seems many footballers have a soft side – be it for charitable causes or, in this case, animals. Gabriel Batistuta and Michael Owen share a love for horses which is evidenced by their own stables and participation in horse racing. Dogs are perhaps the most common pet of choice amongst footballers – Alvaro Arbeloa's many pugs and Alexis Sanchez's beloved labrador's stand out as notable examples. Mario Balotelli prefers a more unusual pet – a piglet, to be precise.
Other News
Liverpool and Manchester United face a fierce battle with Bayern Munich in the race...

Arsenal have made a move to sign Real Madrid attacking midfielder Martin Odegaard on...