[Photo] Man Utd Offer Update After Star Rushed To Hospital While On Holiday
Manchester United have offered an update on Chris Smalling after the defender was rushed to hospital while on holiday in Indonesia.
News emerged earlier this morning that Smalling had been taken to hospital in Bali with local reports claiming he had fallen ill after being stung by a jellyfish while learning to surf.
A photo of Smalling wearing a neck brace and bandages round his head appeared online but it seemed the 26-year-old was still well enough to sign a United shirt for a fan while laid-up in his hospital bed.
A snap of the centre-backs paperwork was also shown to prove it was Smalling who had been admitted to hospital while enjoying a holiday on the picturesque island of Bali with his partner Sam Cooke following England's embarrassing Euro 2016 exit to Iceland.
Here's the photo that's been circulating on Twitter: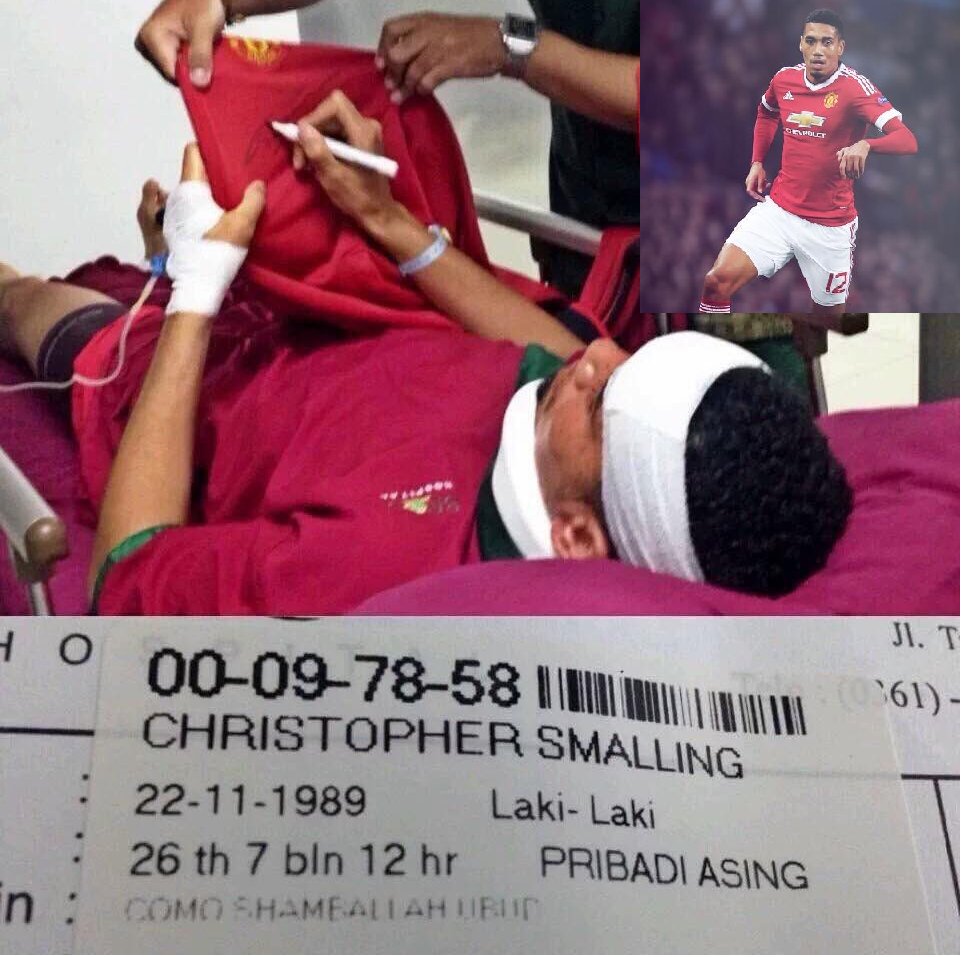 However, United have now released a statement on ManUtd.com claiming that contrary to reports of Smalling being stung by a jellyfish, they claim that the defender has in fact been suffering from food poisoning.
The statement read:
Manchester United can clarify Chris Smalling has had food poisoning during his holiday which resulted in him fainting on Sunday.

The 26-year-old defender was taken to the hospital and is now feeling fine.
It's not known whether Smalling fainted while surfing or on dry land but he seems to have taken a bang to the head since he's wearing a neck brace and bandages in the photo, but the incident isn't serious and the player is fine.
READ MORE: Man Utd to pay £100m and offer star £250,000-a-week
The news will come as a relief to Jose Mourinho as the last thing he'd want is to lose one of his key defenders as he officially begins work as the new United manager today.
Some of the squad are back in pre-season training but the likes of Smalling – who've taken part in international tournaments – have been given extended leave and aren't due back at Carrington until later this month.
Best of the web