Which Clubs Have Been the Premier League's "Best of the Rest"?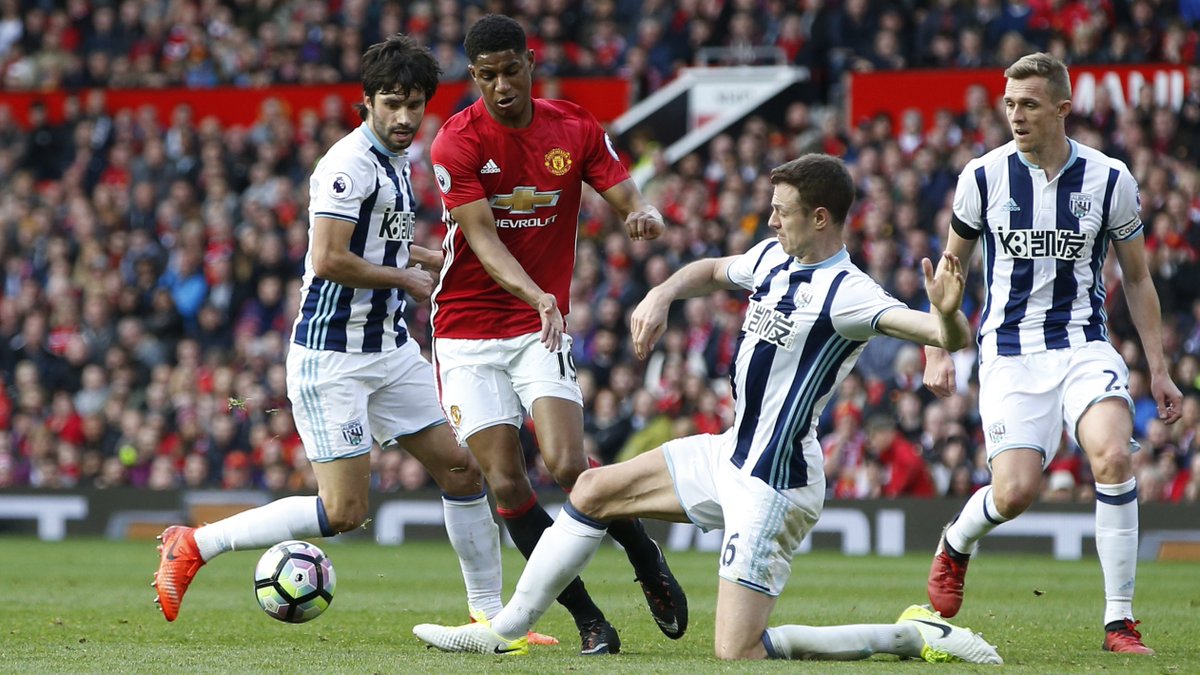 While the current Premier League season may not have had anything to match Leicester City's title-winning miracle in 2015-16, it has still been a bit of a rollercoaster and reminded us why it is regarded by some as the best league in the world. After finding their feet with the 3-4-3 formation, Chelsea sprinted into a staggering lead at the top, only to have it cut back by Spurs as the finish line draws nearer. Furthermore, the battle for a place in the top four continues to hot up with both Manchester clubs, Liverpool and Arsenal all trying to do what they can to secure Champions League football next season.
The drama has been equally engrossing at the bottom, too. Sunderland have been in a bad way all year and Middlesbrough's decline was inevitable, with them struggling to register more than 30 goals this season. However, managerial changes have meant Hull City, Swansea City and Crystal Palace have all given themselves a chance of survival. The need to reach that all-important 40-point mark remains vital though, with even Bournemouth – who recently lost Jack Wilshere to injury for the rest of the season  – now looking nervously over their shoulders.
Troubling the top half
But what about the rest? Which of the sides occupying the security of mid-table can really be happy with their performance this season? West Brom has to be the place to start, with Tony Pulis steering the club towards a top-half finish that nobody really expected. The side might be workmanlike, but the likes of Matt Philips and Salomon Rondon have provided the quality required to keep them well away from the relegation troubles beneath them. They've also benefited from goals coming from unexpected places too, with centre-half Gareth McAuley's haul of six goals so far this season only putting him one behind top scorer Rondon. Admittedly, recent form has tailed off – with defeats to Southampton, Watford and Liverpool – but the most important job, safety, has been achieved in style.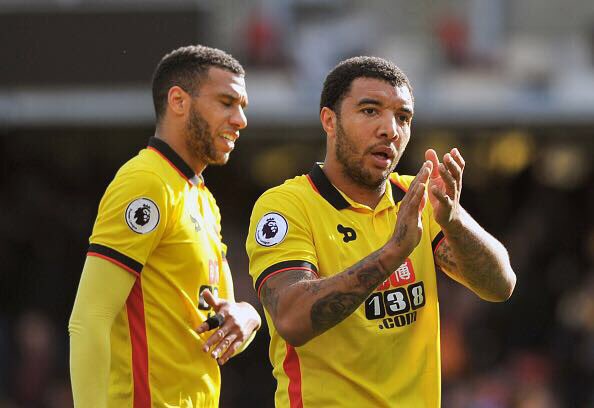 Speaking of Watford Football Club, the side have enjoyed a fairly stable second season back in the top flight, although research has suggested we should really be a lot more impressed by their performance. A study by online betting company Betway Insider has suggested that the club is, in fact, one of the PL's biggest achievers this year despite their place in mid-table obscurity. The online bookies worked this out by tracking the overall profit and loss of staking £10 on each club to win, draw and lose every match of the season, with Watford being the only team to generate three figures of profit. While many fans might be scratching their heads at this revelation, they would certainly have been happy to see captain Troy Deeney hit the 100-goal mark for the club. However, his tally of just ten goals in 28 starts so far may not be quite as high as many would have hoped.
Southampton have also performed well despite their now-annual loss of key players. This time, it was, of course, Sadio Mane heading to Liverpool, but such departures have not stopped the Saints from having a reasonable season. Fans have also had the chance to enjoy the distraction of a cup run, with the team being losing finalists in the EFL Cup to a Zlatan-inspired Manchester United. There are definite areas for the team to improve on, however, with the side failing to score a single counter attack goal and only scoring six goals from set pieces all season. Top scorers Charlie Austin and Nathan Redmond have only bagged six goals each too, so the need for a star striker seems obvious too.
Failing to meet expectations
So, while the above sides might be fairly content, what about those who have failed to live up to their billing this season? Despite the heroics of a Champions League run in which they only conceded two goals at home, Leicester City have failed to set their domestic season alight. It was always going to be difficult to recreate their title-winning run of last year but surely sitting one point above the relegation zone in February was not on the cards? At least the ship is now steady under Craig Shakespeare, although English football is always going to be a little less bright without the presence of Claudio Ranieri.
West Ham are another side which have flopped. The move to the London Stadium had fans and pundits predicting top European football was on the cards, but the club came down with a bump when they had only won one league game by mid-October and sat in the relegation zone with just four points from seven games. However, after handling the departure of the want-away Dimitri Payet, Slaven Bilic has managed to push the team away from the relegation pack. It is safe to say much more will be expected from the side next season though.
Mixed bag
All in all, it is fair to say the performance of the teams in the middle of the table has been the mixed bag that you would expect. Like West Ham, however, all of them will be hoping for bigger and better things when the start of the 2017/18 rolls around in August.