Premier League best ever XI: Arsenal, Chelsea, Man Utd & City stars battle for GK spot
Premier League greatest combined XI. The best Premier league teams broken down to decide the combined XI featuring Arsenal, Chelsea, Man Utd and Man City
The Premier League is undoubtedly the most entertaining in the world and during the last twenty-seven years it has produced some unbelievable teams. Therefore, in this article, my first for Football Talk, we're going to break them down to decide; who makes up the Premier League greatest combined XI?
The method used will be simple. Playing a traditional 4-4-2, we'll have a look at each player in their position and decide who should start. In the end, we'll have a starting eleven and will finally know, once and for all, the greatest Premier League combined XI!
Except, we won't because there's loads of exceptional teams and players that haven't been included. Nonetheless, we've got to start somewhere and you can argue about the rest of it on the terraces.
Without further ado, let's meet our contestants. In chronological order, here are the four best teams to ever grace the Premier League:
Manchester United 1998/99
Managed by Sir Alex when he was still known as just Mr Ferguson and captained by the fearsome Roy Keane, this team were not to be messed with.
Packing a firm defence kept by Peter Schmeichel and with goals from a lethal partnership in Dwight Yorke and Andy Cole, this group is still the only English team to have won the European treble. 
I haven't even mentioned the class of '92 yet so I've no doubt a few of these players will make it. Instant prediction, 4.
Arsenal 2003/04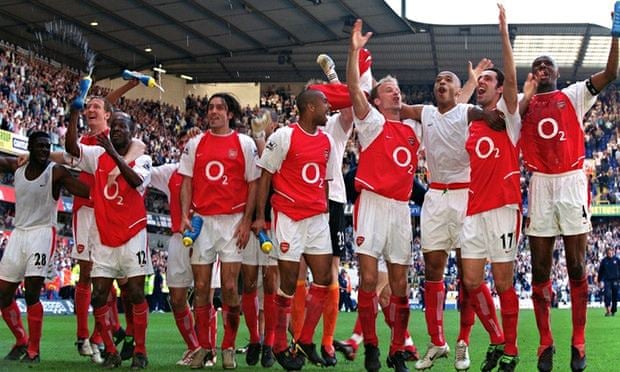 The Invincibles; the only team ever to achieve the almighty, and slightly ridiculous feat of not losing one game in a Premier League season. In truth, it's absolutely obscene and slightly disrespectful.
Arsene Wenger was the man responsible for engineering this achievement but he was helped by the attacking prowess of Thierry Henry, the non-stop engine and hard tackling from Patrick Vieira and the organisation from the almighty Sol Campbell.
While the team was incredible, I've a worrying feeling when pitted up against the individual players, these boys might not get the justice they deserve.
Nevertheless, they did something that every team dreams of doing. Arsenal secured the title at Tottenham's stadium. They won the league at White Heart Lane. Instant prediction, 2.
Chelsea 2004/05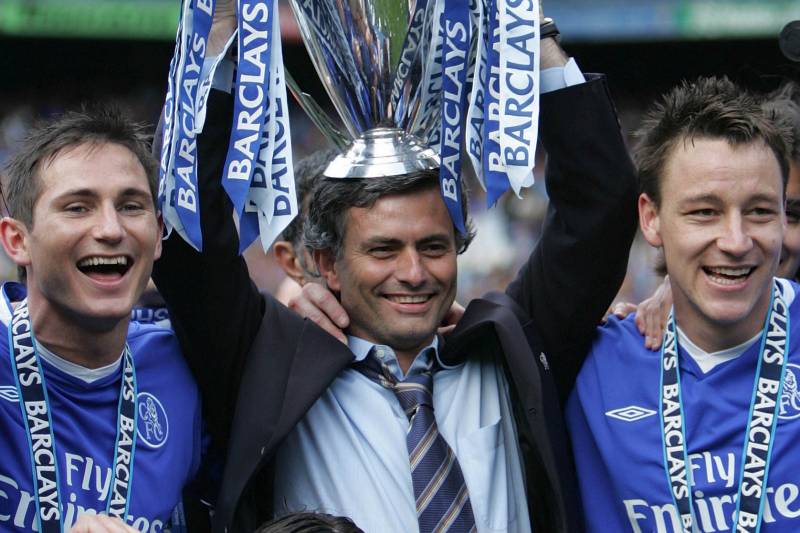 A turning point in the Premier League history, after United and Arsenal had won the league virtually unchallenged (Blackburn winning in 94/95), Roman Abramovich went and bought Chelsea in 2003 and in doing so created a whole new generation of fans for the West London club.
While people may look down on Chelsea, it's worth remembering Blackburn won their title by splurging money and City are doing the same right now, so as annoying as it, unfortunately, it's fair game.
With a spine of Cech, Terry, Makelele, Lampard and Drogba. Oh and a vibrant and less nuts Jose Mourinho at the helm, this team was ridiculous. Strength, power, class (excluding JT) and unbelievable talent. What a group.
Just because there's some absolute legends in that spine alone, I'm feeling a few of these faces making the cut. Instant prediction, 3.
Manchester City 2018/19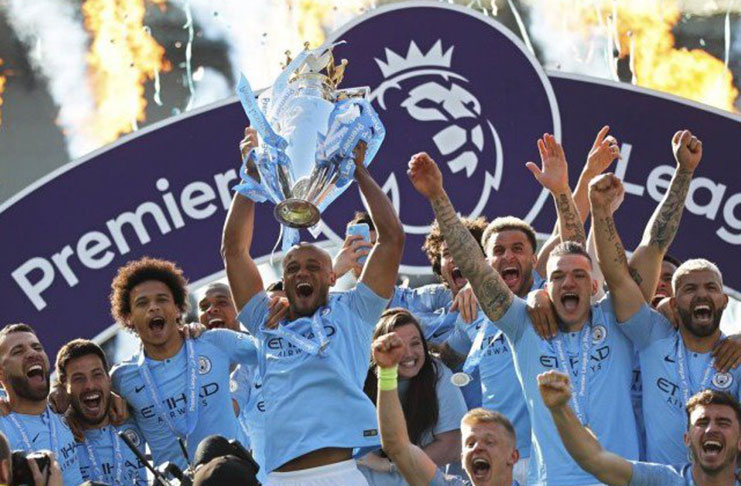 As I select this team, I already feel the moans. I know they bottled the Champions League, but any other season their late goal counts. Regardless, this is the Premier League and what makes this team so magnificent is they're different from the rest.
This City team are not defined by big powerful men who'll batter you down when they need to.  Instead, this team tip taps it around you and passes it in to the net. You even know what they're going to do, but it doesn't matter.
More so, City's team feels the most complete. With talent all over the pitch, Pep Guardiola has conquered another league. And while he insists on going to the team that'll given the most money, boy does he deliver.
The special players here are in attack with Bernado Silva, Sterling and Augero. Then again, Fernandinho isn't too shabby, and I've heard De Bruyne's decent when he's fit.
Strangely I do feel this team is slightly inferior to the others, but then I remember the shame they put teams through this season.
Undoubtedly, they deserve to be here, instant prediction though, only 2.  
————————————————————————————–
There we have it, our four contenders. Quick note, as we go through each position, I will not reveal the winner. Instead, I'd love to hear what you think the team should be in the comments section, and then once we've been through all nominees, I'll show the final XI.
Therefore, without further ado, let's get started.
Goalkeepers
First up, the man between the sticks. The role of the GK has evolved over the years, but at its core, you need to keep those balls out of your net and control your box with certainty and confidence.
Here are the nominees for the Premier League greatest combined XI:
Man United 1998/99: Peter Schmeichel –  Clean Sheets: 11
Arsenal 2003/04: Jens Lehmann  CS: 15
Chelsea 2004/05: Petr Cech  CS: 24
Man City 2018/19: Ederson CS: 20
PETER SCHMEICHEL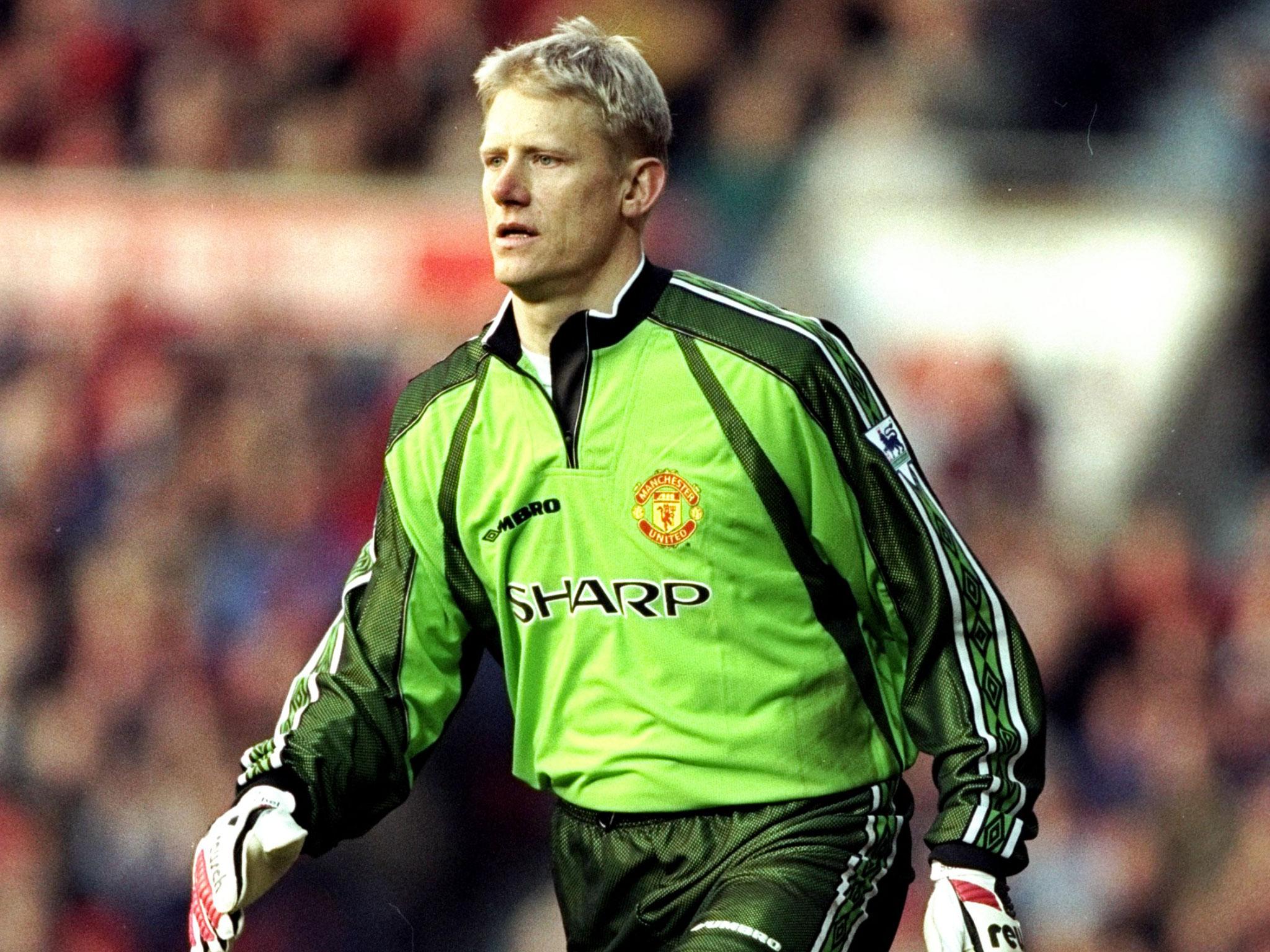 The big Dane. The almighty Peter Schmeichel, playing in what turned out to be his last season for the Red Devils.
Pete started 34 Premier League games in the 1998/99 season and kept a respectable 11 clean sheets. However, this man had more to offer than just his big hands.
Schmeichel was renowned for his big mouth badgering that kept his defence in line.
Just look at angry face and big mouth! Standing at 6' 3'', I would not want him in my face after making a mistake.
A winner through and through and a true Premier League legend, but will he will be selected for the team?
JENS LEHMANN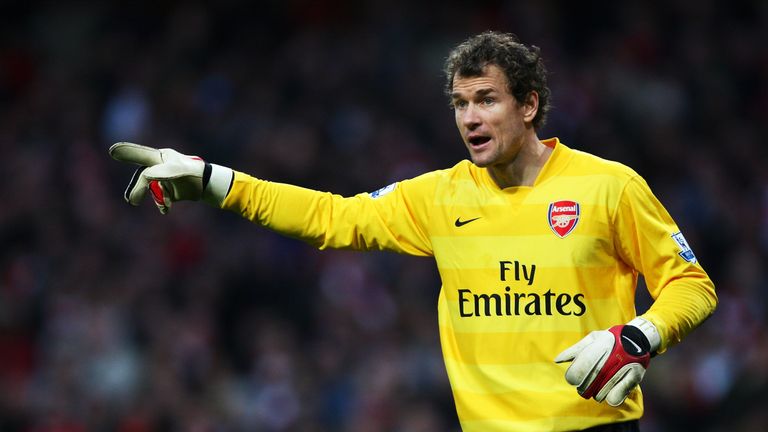 Now, if this was a contest on who scares me the most, I think Jens would edge it. His fierce hatred for Manuel Almunia for the outrageous crime of also being a GK, is well documented. And I think this perfectly sums up Lehmann's character.
When Jens wasn't petrifying people, he was doing a bloody good job in goal. Coming in for his first season after the departing (and much jollier) David Season, Lehmann established himself in this fantastic team from the off.
Playing in all 38 matches with an impressive 15 clean sheets, this German wall was more reliable than a, well, a German.
PETR CECH
If you don't recognise the guy in the picture, let me introduce you. This is Petr Cech, before the hat. Look at that full head of hair he's been forced to flatten for the past 13 seasons.
This fresh-faced Czech, was only in his second season for the Blues and started 35 games keeping 24 clean sheets. 24! That's loads!
While it can be argued he was still on his way to finding his pinnacle form, Petr Cech was already a fine goalie and worthy of a spot in any Premier League team.
EDERSON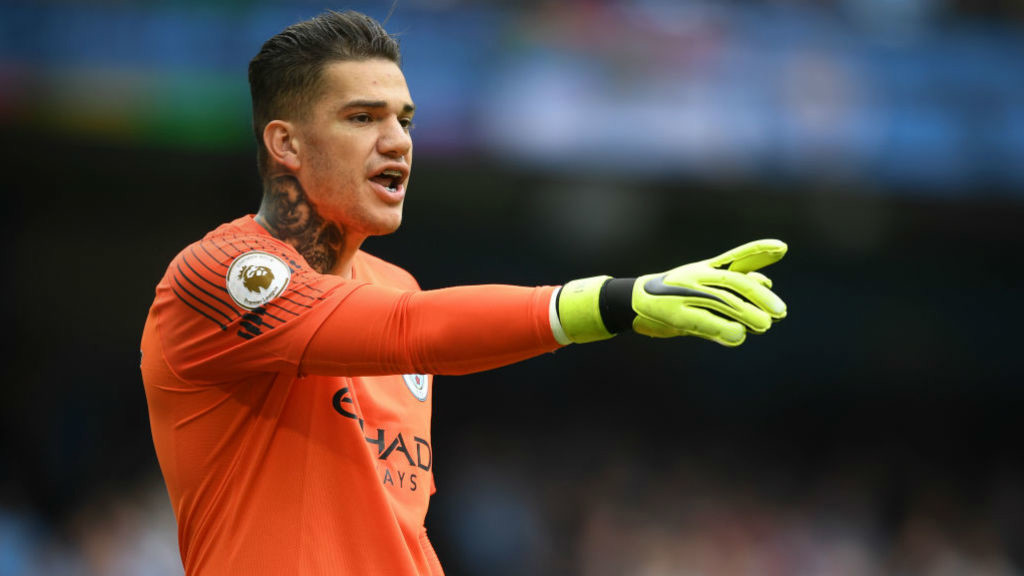 Our final nominee is cut from a different cloth from the rest. While I'm sure Ederson is a fierce character and he's undoubtedly a fine shot stopper, the man has also got a passing range and control that most midfielders would be proud of.
Although he played in all 38 games and kept 20 clean sheets, Ederson feels like an underdog in this fight. He's up against three Premier League giants, but don't underestimate this guy.
That's one position down!  But who do you think deserves to be the goalkeeper in this combined XI??
Have a think about it and in the next article we'll be looking at the defence.
Other News
Raheem Sterling is set to join Chelsea on a four-year contract as the Blues...

Arsenal continue to remain very interested in signing Juventus midfielder Arthur Melo this summer,...