Man Utd managers and memorable milestones – part 1
Premier League giants Manchester United are one of the most famous teams in the world. We look back at some of their managers and milestones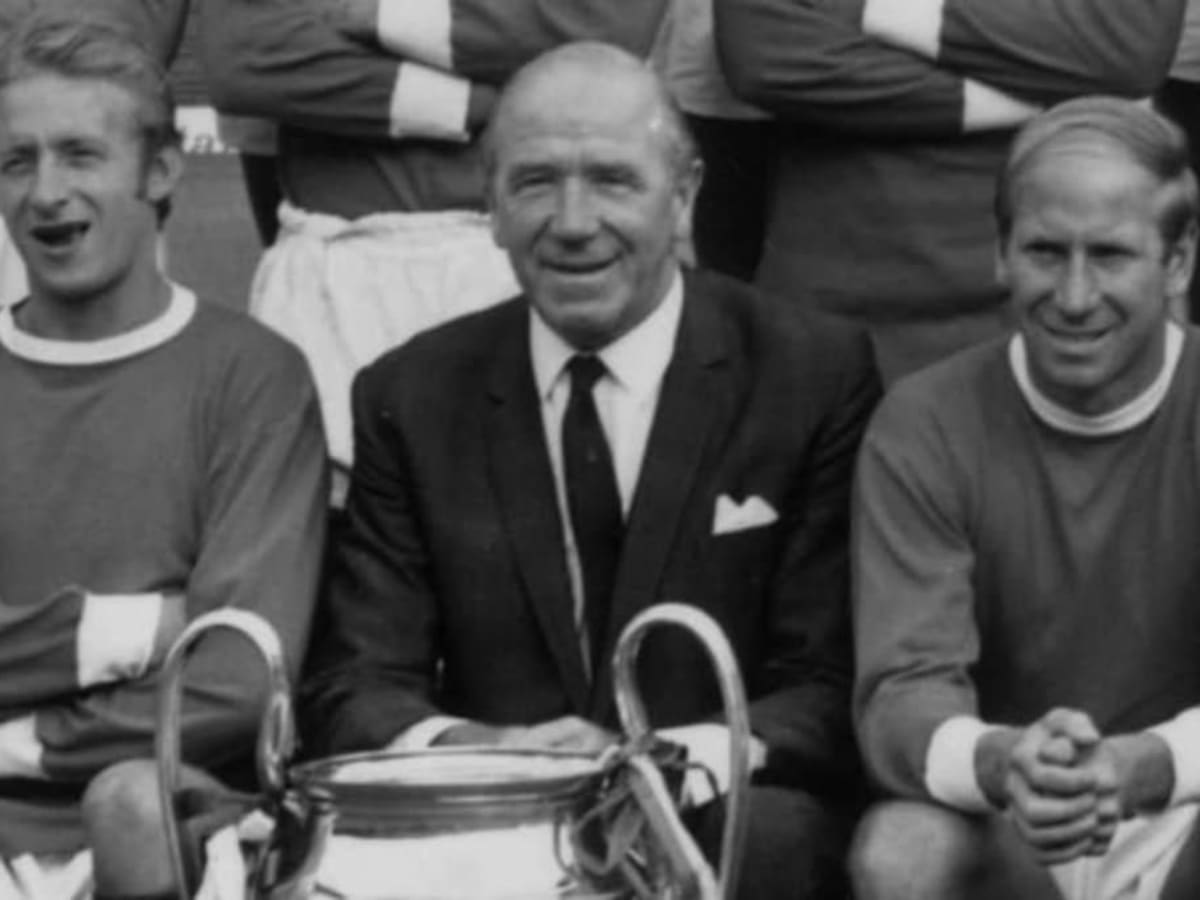 If you check the Premier League rankings from the online football Banthang.me website, you can see that Manchester United are undoubtedly one of the top clubs. The Manchester giants have a long history and have had to go through huge ups and downs to get to where they are today. The special thing behind their success is not only the world class players they've had over the years, but also the dedication of some of their long-standing managers.
When they first formed as Newton Heath, Man Utd started their first season badly, finishing bottom of the table, and risked insolvency due to many financial difficulties. After being rescued by a local brewery owner John Henry Davies, the club changed to a new name – Manchester United – the name they still go by over 100 years later.
In this article, we will learn about the early history of the managers and coaches.
Early Man Utd managers
After changing the team name from Newton Heath LYR Football Club to Manchester United, the club switched their shirt colour from yellow and blue to red and white. Ernest Mangnall was selected as the first coach of the newly-formed team.
Ernest Mangnall (1903–1912)
Ernest Mangnall was the first person to take on the role of head coach of the "Red Devils", and he turned out to be one of the clubs most successful managers. In just five years, Mangnall took Manchester United from the second division to securing their first league title in 1908. He also played an influential role in the construction of their new stadium – Old Trafford.
Jack Robson (1914–1921)
After the death of Mangnall in 1912, John Bentley took over as secretary for the club, but was replaced two years later by Jack Robson (1914-1921). At the same time, World War I was exploding, causing serious effects on football. Under the leadership of Robson, Man Utd remained in the first division but never managed to win any league titles before he resigned in December 1921 – seven months later he died of pneumonia.
John Chapman (1921–1926)
John Chapman (1921-1926) was appointed secretary / coach to replace Robson. However, in Chapman's first season, the club was relegated for the first time since 1906. It took him three years to take United back to the top division but progress was being made on the pitch. United reached the semi-finals of the FA Cup but Chapman fell short of winning any trophies. During his final season in 1926, the FA suspended Chapman for misconduct but no firm details were revealed over what he did wrong.
Clarence Hilditch (1926–1927)
Clarence Hilditch (1926-1927) filled the void left by Chapman for a short period. He was the first Manchester United player-coach and did both roles until the club hired Herbert Bamlett as their new full-time manager in 1927. Hilditch continued playing until 1932.
Herbert Bamlett (1927–1931)
Herbert Bamlett became the 5th man to coach Manchester United and his tenure lasted four years. However, he failed to take the club back to the top level as United failed to finish higher than 12th in the first division during his time in charge. Bamlett was eventually fired in 1931.
Walter Crickmer (1931–1932, 1937–1945)
With 38 years of experience as a secretary, shortly after Herbert Bamlett was fired, Walter Crickmer was handed the role of head coach in 1931. He oversaw the rest of that season before Scott Duncan was hired. Crickmer then replaced Duncan in 1937 and enjoyed eight years as United's manager – although he failed to win any trophies. Crickmer returned to the role of secretary in 1945 but died in an unfortunate accident in Munich in 1958.
Scott Duncan (1932–1937)
Scott Duncan was Manchester United's head coach for five years between 1932 and 1937. The clubs owners had high hopes for Duncan and gave him full authority to bring in new players but he failed to bring back the glory days before leaving in 1937 with no trophies under his belt.
United turns a new page with Sir Matt Busby
Following the end of World War 2 in 1945, Matt Busby arrived as manager of Manchester United and it ushered in a new era at Old Trafford that saw the club become a real force in Europe.
Sir Matt Busby (1945–1969, 1970–1971) and Murphy (1958)
After years of waiting, Busby finally brought the league title back to United after securing the trophy in 1952, 1956 and 1957 as well as winning the FA Cup in 1948. Busby then had to take time off to recover after being injured in the Munich Air Disaster in 1958. His assistant Jimmy Murphy took over while Busby recovered.
When he returned, Busby helped United win further league titles in 1965 and 1967 while also lifting the FA Cup once more in 1963. However, arguably his most significant moment came when Busby lead United to their first European Cup in 1968. His legend still lives on to this day and Busby is widely regarded as one of Manchester United's most beloved managers.
Above are some of the memorable milestones achieved by managers during the early years of Manchester United football club. Visit Banthang.me to follow United's schedule and watch live matches. If you liked this article, please stay tuned to part 2, which will be live on the site soon.
Other News
Chelsea are one of the most interested clubs in signing Napoli defender Kalidou Koulibaly,...

Arsenal are in talks over deals to sign Gabriel Jesus and Youri Tielemans as...