End of Season Banter: Premier League Pub XI
Presenting the finest eleven pub league players the Premier League has to offer….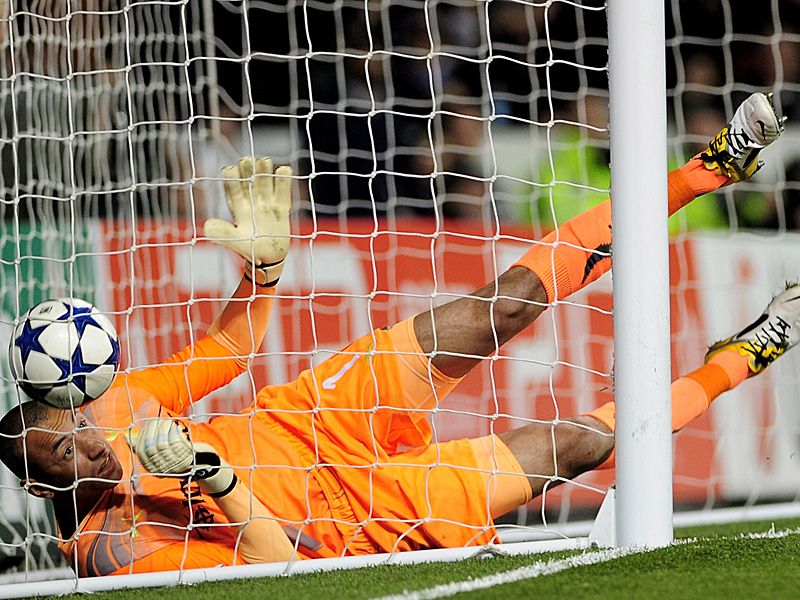 Huerelho Gomes
Vying to be the man between the sticks (or picking out the ball from behind it) are two of North London's (where there isn't a decent goalkeeping coach in site) finest keepers, Huerelho Gomes and Manuel Almunia. Who gets the nod over the other is a toss of a coin decision.
Paul Konchesky
No one is more deserving of their place in the starting line up than Liverpool left back (and the signing that encapsulates Roy Hodsgon's tenure at Anfield in the form of a bald headed man) Paul Konchesky. If he ever again finds himself totally out of his depth, unsupported by his supporters, and having an all around shite time, he need not worry as mummy waits in the wings ready to offer her support (http://swns.com/images/stories/konchesky/konchesky1.jpg)
Sebastian Squillaci
Arsenal's very own human scarecrow Sebastian Squillaci not only features in the side but also captains it, after his superb debut season at the Emirates where he didn't look an inch out of place in the Arsenal defence.
Titus Bramble
Veteran "defender" Shitus Bramble/ Titus Shambles/Titus Bramble (circle where applicable) will never be able to shake his decorated past, so brings his years of experience to the side.  Cue classic Titus compilation
Alan Hutton
Lets not mix our words here, Alan Hutton is a walking yellow card, two in fact.
Denilson
Arsenal's midfield maestro looks set to be on his way out of the Emirates, and whilst Barcelona may not have a place in their squad for him the Premier League's Pub XI certainly does…. Denilson that is
Darron Gibson
Sitting in central midfield by popular demand is fans favourite Darren Gibson
Owen Hargreaves/Kieron Dyer
Owen Hargreaves and/or Kieron Dyer – seeing as you'll probably need the two to get to half time at least.
Joe Cole
Joe Cole couldn't get ninety minutes under his belt if it was going out of fashion, the Anfield clocks were set on Fergie Time or Roy Hogdson was successfully building one of the worst Livepool sides in living memory.
Benni McCarthy & Edin Dzeko
Spearheading the side's attack is the classic big man-little man duo Edin Dzeko and Benni McCarthy (Benni being the big man of course) if you expect your strikers to put themselves about and bag a couple of goals, then the two aren't your men. But when the nets need taking down and leftover pies need putting away then you're in business.
Livid at the fact that there's someone shitt*r who was robbed of place in the XI, well feel free to vent your fustrations below.
Keep an eye out (or two if you fancy) for more End of Season Banter this week.
Other News
As per a report from Sky Sports, Everton are anticipating a bid from Tottenham...

Arsenal have scheduled fresh talks with Leeds United this week to discuss a deal...