English Patience: It's Time for Arsenal's Homegrown Talent to Deliver
Arsenal fans will be hoping that, finally, their British spine can deliver and help the club secure their first Premier League title since 2004.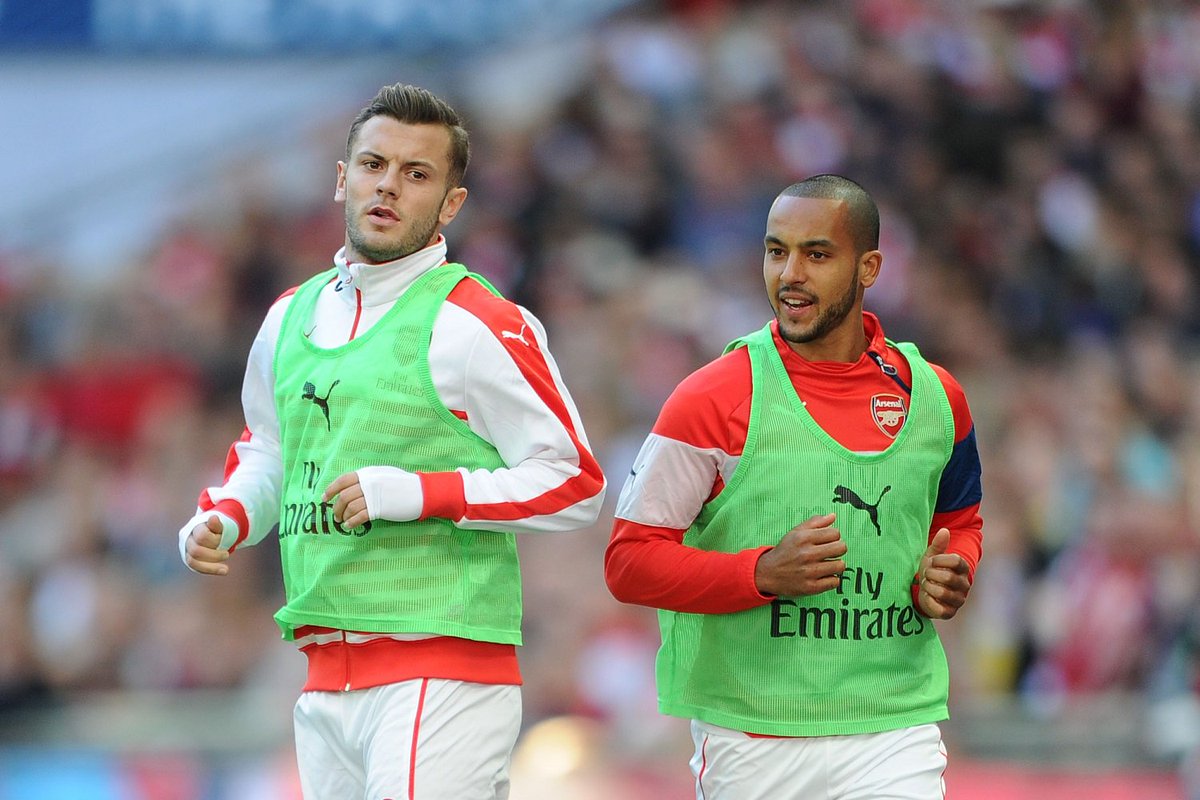 On Valentine's Day 2005, Arsene Wenger watched his Arsenal side steamroller Crystal Palace 5-1 in a one-sided encounter at Highbury.
The game was notable not for the quality of attacking football on display, but for the complete absence of British players in the Arsenal starting line-up. It was the first time in Premier League history that an Arsenal team had fielded a starting eleven without a single representative from the British Isles.
It was an issue that dogged the first half of Arsene Wenger's reign at the club. The Alsatian had often barked about the premium to be paid for young British talent, and had recruited cheaper alternatives from the continent for a team that preferred European silk over British steel. Wenger's familiar argument was that, if the player was good enough, it didn't matter where they were from.
This not-so-subtle riposte about the lack of young, home-grown talent was ignored by a jingoistic British media. This, the press argued, was symptomatic of a modern game where the interests of the club overshadowed any hopes for glory with the English national team.
A lot has changed since then, of course. New FA rules around minimum numbers of home-grown players ensure that Premier League clubs place an increased emphasis on developing their own talent. In recent years, partly due to the tightened financial circumstances with the move to the Emirates Stadium, Arsenal have deliberately refocused their transfer policy towards indigenous talents. Kieran Gibbs, Jack Wilshere, Alex Oxlade-Chamberlain, Theo Walcott and Calum Chambers all arrived in the Arsenal first-team as wide-eyed prospects brimming with potential.
The starting-line up against Barcelona, however, showed how little benefit they are reaping from this renewed focus on local talent. Oxlade-Chamberlain was the only one of Wenger's Lost Boys to start in the 2-0 defeat to Barcelona, while the less said about Jack Wilshere's continued absence from the team the better. The remaining figures on our list completed a sizeable presence on the Arsenal bench.
Whilst Arsenal are now effectively out of the Champions League, they are still in with a strong shout for both the FA Cup and the Premier League. It is crucial that the squad is used fully in the run-in if they are to have a chance to end their Premier League trophy hoodoo. The problem is, Wenger doesn't seem able to rely on the squads' British contingent to deliver, either in terms of performance or fitness.
Calum Chambers' arrival at Arsenal in 2014 was seen as a boon to a shaky Gunners back line. Judging on his early performances, the former Southampton man looked like a solid acquisition, performing ably in the absence of injured, more experienced teammates in the opening games of the season. Since then, however, the player looks bereft of his confidence after a run of less than comfortable performances. A dire showing against Swansea and Jefferson Montero in particular last year appears to have shaken his self-belief.
Kieran Gibbs, meanwhile, is yet to respond to losing his place in the starting lineup to Nacho Monreal. The Englishman was able to swat away the challenge of André Santos without much bother, but has acquiesced easily to the performances of his dependable Spanish counterpart. Jack Wilshere looks most promising when he is fit, but that is exactly the problem – the Stevenage-born midfielder has real concerns around his fitness, and it remains to be seen whether his body can cope with the rigors of life in the Premier League. Arsenal fans and neutral observers of the game will be hoping that he can overcome these niggles, given his obvious potential. The same can be said for Danny Welbeck, who looks re-energised since his return from the sidelines.
As recently stated by Graeme Souness, Alex Oxlade-Chamberlain needs to harness his potential and deliver more consistently for the Gunners. He needs to regain control of his jokey, carefree image by performing regularly on the pitch both in terms of assists and goals.
Theo Walcott, finally, is perhaps the king on unfulfilled potential. Signed by Arsenal as a fresh-faced 16 year old in 2006, the winger continues to make memorable appearances for the North London side, though not always for the right reasons. When on his game, he is a devastating and instinctive finisher able to decide games on his own. When he isn't, he is a passenger who seems unable to do anything productive with a ball at his feet.
This is Arsenal's greatest chance to end their wait 12 year wait to reclaim the Premier League. If Per Mertesacker is to hold the trophy aloft come May, he will be reliant on the contribution his British teammates make in the coming weeks. Arsenal fans will be hoping that, finally, their British spine can hold the weight of their title hopes.
Other News
Arsenal director Edu was not travelling to Spain for talks over a deal to...

Manchester United have been in talks with the representatives of Atletico Madrid striker Matheus...